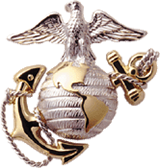 Incident Date 19901008 HMM-164 UH-1N - BuNo 160178 - - HMM-164 UH-1N - BuNo 160622 - - Night Vision Goggle training over north Arabian Sea
[CREW]
Adams, Thomas R. L/Cpl Crew HMM-164 ARG/13thMEU SOC 1990-10-08
Romei, Timothy W. Cpl Crew HMM-164 ARG/13thMEU SOC 1990-10-08
Kilkus, John R. Sgt Crew HMM-164 ARG/13thMEU SOC 1990-10-08
Keller, Kenneth T. Sgt Crew HMM-164 ARG/13thMEU SOC 1990-10-08
Hurley, William J. Capt Pilot HMM-164 ARG/13thMEU SOC 1990-10-08
Dolvin, Kevin R. Capt Pilot HMM-164 ARG/13thMEU SOC 1990-10-08
Dillon, Gary S. Capt Pilot HMM-164 ARG/13thMEU SOC 1990-10-08
Cronin Jr, William D. Capt Pilot HMM-164 ARG/13thMEU SOC 1990-10-08

---
Personal Commentary
At approximately 0415 on 8 October 1990, two UH-1N helicopters from HMM-164 launched from the USS OKINAWA for an "at sea NVG [Night Vision Goggle] training operation" off the coast of Oman [North Arabian Sea]. At approximately 0513 the two helicopters disappeared from radar and failed to respond to radio calls. Observers on the flight deck saw a ball of fire dropping into the sea. Search efforts recovered very little wreckage and no sign of aircrew. All were declared missing at sea. The eight men aboard were considered the first casualties of Operation Desert Shield. The eight aircrew were:

Capt W. Cronin
Capt G. Dillon
Capt K. Dolvin
Capt W. Hurley
Sgt K Keller
Sgt J Kilkus
Cpl T Romei
L/Cpl T. Adams
Submitted by:
GySgt Allen P. Hartwig, USMC (ret), 20100720
---
Personal Recollection
This is something that happened during Desert Storm/Shield that I don't talk too much about. But lately I've mentioned it a couple times to some family and friends and I think it it helps me to talk about it.

A couple of these guys were friends of mine and I worked on their aircraft's components one night. After several hours of working on some of their components that had them grounded, I was able to get them ready to go and Corporal Romei asked about me going flying with them again. So, I asked him when was the next time that we're going, and he replied "tomorrow morning." So I told him I would go put my name on the flight manifest and go with them. But, as I walked away Sergeant Keller hollered at me and he said "Josh (that's what they called me) ...don't do that, we're flying NVG's tomorrow early in the morning and it's gonna be kind of dangerous." So I said "OK, all right. I'll catch up with y'all sometime later." The next morning I was awakened by someone who told me that both helicopters went down. Both of these crew chiefs that I knew and I called friends were dead. We lost eight Marines that day and it change my life forever.
Submitted by:
Cpl. Jay Richard Joshlin (Josh), Friend, and I served with these fine Marines. , 20180628
---
General Information
Desert Shield MIA
--------------------
United States Missing In Action Or Captured

October 8, 1990

PFC THOMAS R. ADAMS, JR. — U.S. Marine Corps, age 21, Baton Rouge Parish Louisiana

GARY S. DILLON — U.S. Marine Corps, age 29, DuBose County, Illinois

KEVIN R. DOLVIN — U.S. Marine Corps, age 29, Stark County, Ohio

WILLIAM D. CRONIN, JR. — U.S. Marine Corps, age 29, Merrimack County, New Hampshire

WILLIAM J. HURLEY — U.S. Marine Corps, age 27, Cook County, Illinois

KENNETH T. KELLER — U.S. Marine Corps, age 26, Cook County, Illinois

JOHN R. KILKUS — U.S. Marine Corps, age 26, Norfolk County, Massachussetts

TIMOTHY W. ROMEI — U.S. Marine Corps, age 22, San Francisco County, California

At approximately 0513 hours on October 8, 1990, two UH1N helicopters from HMM 164 embarked on the USS OKINAWA for an at-sea NVG [Night Vision Goggle] training operation off the coast of Oman.

The two helicopters disappeared from radar and failed to respond to radio calls during the training mission. Searches revealed no sign of the aircraft of its crew and all were declared missing at sea.

The eight U.S. Marines men aboard the two helicopters are the first military personnel to become missing in Operation Desert Shield.

Source:
www.menstuff.org
Submitted by:
Alan H Barbour, Historian, Historian, USMC Combat Helicopter Association, 20100720
---
I ALMOST CRIED TODAY
This is a poem I wrote last month. I have never forgotten. If I could somehow get on a boat and find the place, I would lay a wreath on the ocean for them. If I could somehow steer a submarine to the earth's surface far below I would scour the sand for signs of life, and bring them back. All of them. Semper Fi.

I ALMOST CRIED TODAY

I almost cried today, thinking of a friend I know
     Who will never know what I was thinking unless
I tell him. But it was so very long ago...
     And why? He wasn't at that address
When they silently died, profoundly ready to go
     To a place that most knew little of, and some less.
Soon it will be twenty-two years he does not know
     Of the rocking of the ship and the yawning witness
Who saw just a ball of flame in the pre-dawn hour
     Between sunlight and moon, starlight and sea
In the fading half-world of young men's power.
     And then they were gone, the bridge
Searching waves, the water closing quietly
     Over smiles and pride, victory's sweet and sour.

And I? I simply counted their leftover dollars below decks
Yes, I changed them all back into government checks 
For the loved ones at home, missing loved ones' strong necks...
All was done in the space of an hour, all eight,
All were done in much less than an hour.

Submitted by:
1stLt Dwight Jenkins , Disbursing Officer, 13th MEU, USS Okinawa, 20120722
---
Tribute
YOU WILL NEVER BE FORGOTTEN MY BROTHERS SEMPER FI.
Submitted by:
Joseph Archuleta, Hospital Corpsman with HMM-164, 20111228
---
Admin Correction
This is just to inform you that my dad was from Stark County, Ohio, not DuBose, Illinois. I believe you just switched the counties of my dad and Capt. Dillon. I currently am an Officer Candidate in the Corps and am looking forward to following in my family's tradition with the Marine Corps.

Andrew,
Carry On, Marine!
SAEPE EXPERTUS, SEMPER FIDELIS, FRATRES AETERNI
Popasmoke Admin
Submitted by:
Andrew Dolvin, Son of Capt. Kevin R. Dolvin, 20101130
---
Family Information
Thank you gentlemn and women who serve! This gives me great comfort to know that John will not be forgotten by his brothers! I honor all service people and have great respect you all. If there has been any more information regarding this, please feel free to email me.

Thank you for all you do.
Submitted by:
Pat Callahan, step mom, 20121115
---
Personal Comments
I personally served with each of these men and have never forgotten each of them. LCPL Adams I, toured Hong Kong together a few weeks before this occurred.

They will never be forgotten and Thanks for the tribute. Semper Fi.

Submitted by:
Cpl Darryl Morris, Served with each Marine - HMM-164, 20171129
---