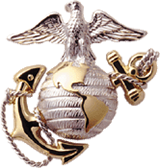 Incident Date 19910202 HMLA-775 AH-1J - BuNo 157793 (WR-711) - - Crashed in Saudi Arabia while returning from an armed combat escort mission
[CREW]
McCarthy, Eugene Thomas Major Co-Pilot HMLA-775 5thMarineExpBrigade 1991-02-02
Edwards, Jonathan Ross Capt Pilot HMLA-775 5thMarineExpBrigade 1991-02-02

---
McCARTHY, EUGENE T. USMCR : MAJ : 04 : USMCR : 35 : BROOKLYN : NY :
EDWARDS, JONATHAN ROSS : USMC : CAPT : 34 : 03 : TERRACE PARK : OH : Arlington National Cemetery 69-1239
---
Excerpt from US MARINES IN THE PERSIAN GULF
15 February--Captain Jonathan R. Edwards of Grand Rapids, Michigan, was the first Marine casualty of the Persian Gulf war to be buried at Arlington National Cemetery. He was killed on 2 February when the AH-1 Cobra helicopter he was flying crashed in the desert. Major Eugene McCarthy of Brooklyn, New York, also died in the crash.
Submitted by:
Alan H Barbour, Historian, USMC Combat Helicopter Association, 20080707
---
Naval Historical Center Publication
3 Feb
DOD announces that over 41,000 sorties have been flown (2,500 today), 480 solely against Republican Guard fortifications, in addition to airfields and hardened aircraft shelters. The latter targeting has resulted in the destruction of 68 additional Iraqi aircraft. Also, 25-35 major bridges have been destroyed or damaged resulting in continuing resupply interdiction.

The Navy's battleship USS MISSOURI (BB-63) fired eight 1.25-ton shells from its 16-inch guns at prefabricated concrete command and control bunkers Iraq was moving into Kuwait, destroying the bunkers. The barrage, totalling 18,000 pounds of high explosives, marked the first combat firing of the MISSOURI's 16-inch guns since the Korean War, and was in support of Marines and coalition ground forces. This also marked the first use of a Remotely Piloted Vehicle (RPV) for gun fire spotting in a hostile environment.

Using its mine-avoidance sonar, USS CURTS, then, USS NICHOLAS escorted the battleship through unlighted navigational hazards steadily north in the Arabian Gulf to gain maximum tactical advantage. Mine explodes near USS NICHOLAS, shrapnel causes light damage.

DOD announces that evidence concludes that a U.S. aircraft accidently hit a Light Armored Vehicle killing 7 Marines during the January 29 battle at Khafji. This "friendly fire" accident is ascribed to the misidentifica tion of the USMC vehicle and its close proximity to comparably configured Iraqi armored vehicles during "very intense, very close" combat. The four other Marine KIAs, in another LAV, are believed to have been hit by Iraqi fire.

U.S. has lost three additional aircraft in non-combat operations, a USMC AH-1J Cobra, a USMC UH-1 Huey hero, and a USAF B-52. The two crewmen of the AH-1J, Major Eugene McCarthy and Captain Jonathan Edwards, which crashed in Saudi Arabia while returning from an armed combat escort mission on 2 February, are listed as killed in action. The 4 crewmembers of the Huey, Captain David Herr, Captain James Thorp, Corporal Albert Haddad, and Corporal Kurt Benz, are listed as killed in action. Three crewmen of the B-52, which crashed in the Indian Ocean while returning from a combat mission, have been recovered by Naval Reservists of Helicopter Squadron 75, while three other crewmen are missing.

No hostile naval activity, reconfirming Iraqi naval capability has been neutralized.

Submitted by:
Alan H Barbour, Historian, USMC Combat Helicopter Association, 20080707
---
Los Angeles Times Article - 2/16/1991
Service Lauds Fallen Marine Reservist Gulf War: Memorial held for narcotics agent who died in a helicopter crash while on a military mission in Saudi Arabia.
[San Diego County Edition]



Los Angeles Times (pre-1997 Fulltext) - Los Angeles, Calif.
Author: H.G. REZA
Date: Feb 16, 1991
Start Page: 2
Section: Metro; PART-B; Metro Desk
Text Word Count: 822



Abstract (Document Summary)



[Eugene Thomas McCarthy], a helicopter pilot, died Feb. 1, when his Cobra gunship crashed while he was flying a mission in support of ground troops in Saudi Arabia. A memorial service attended largely by DEA agents and Marines was held for McCarthy, 35, at St. Patrick's Catholic Church in Carlsbad, where he was a parishioner.

DEA Agent Doug Hebert, who shared a home with McCarthy, said that his friend "wanted to be where the war was," whether it was fighting Iraqi aggressors in the Persian Gulf or drug traffickers in the jungles of South America. McCarthy, who was an active duty Marine for 11 years before joining the DEA in September, 1988, got to do both.

PHOTO: AGENT EULOGIZED: Eugene Thomas McCarthy, killed in Saudi Arabia this month, was remembered as a warrior who fought both drugs and Iraqi aggression in his lifetime.; PHOTO: Tribute to Fallen Marine: Vietnam veteran [Jim Taylor] plays the Marine Corps Hymn on the bagpipe at services Friday for Maj. Eugene Thomas McCarthy, a Marine reservist killed in Saudi Arabia. Story, additional photos, B2.; PHOTO: DEA Agent [Joe Moody], far right, delivers the eulogy for Maj. Eugene Thomas McCarthy at St. Patrick's Catholic Church in Carlsbad.; PHOTO: DEA agents at service wore black bands on badges. A Marine honor guard fired a salute outside the church to their fallen comrade. / VINCE COMPAGNONE / Los Angeles Times


Submitted by:
Alan H Barbour, Historian, USMC Combat Helicopter Association, 20080707
---
Mission Information
The aircraft was an AH-1J, BuNo 157793, ID Code WR-711.
Submitted by:
Thomas R. Denton, researcher, 20090626
---
DEA Webpage Tribute
Eugene T. McCarthy
May 5, 1955 to February 2, 1991

Drug Enforcement Administration Special Agent and Pilot Eugene T. McCarthy was killed February 2, 1991, in a helicopter accident in Saudi Arabia during the Persian Gulf War. He was 35 years of age at the time of his death.

Before joining DEA in August 1988, McCarthy graduated from the U.S. Naval Academy, spent eleven years in the U.S. Marine Corps as both an instructor and helicopter pilot, and was a Major in the U.S. Marine Corps Reserves. As a DEA basic agent, he graduated first in his training class and was voted "outstanding student" by the DEA training class. His first DEA assignment was with the Narcotics Task Force at the San Diego Field Division. Most of his time in DEA was spent with Operation Snowcap, beginning in April 1990. He was on a second Snowcap tour in November 1990, when he was called to active duty in the Persian Gulf War.

On the night of February 2, 1991, while flying his Cobra attack helicopter at low altitudes during a rescue mission in Saudi Arabia, Special Agent McCarthy's helicopter crashed into a sand dune, Both he and his copilot were killed.

Special Agent McCarthy was survived by his parents, Mr. and Mrs. Eugene McCarthy, one sister and a brother who is a Special Agent with the U.S. Customs Service.

Source:
http://www.justice.gov/dea/agency/10bios.htm
Submitted by:
Alan H Barbour, Historian, Historian, USMC Combat Helicopter Association, 20100520
---
Arlington Cemetery Records
"A Michigan Marine officer will be the first victim of Operation Desert Storm to be buried in Arlington National Cemetery. The father of three and a worker in a stock brokerage until two months ago, is to be buried on February 15, 1991, among other members of the Marine Corps. He was a member of the Marine Corps Reserve unit he joined after eleven years of active duty in the United States Army.

The 34-year-old Grand Rapids native died on February 2, 1991 when his AH-1 helicopter crashed in the Saudi-Arabian desert. He was flying the helicopter with Marine Corps Major Eugene McCarthy of Brooklyn, New York, who also died in the crash.

Mechanical failure was apparently the cause of the crash. A memorial service was held for him in Cincinatti, Ohio, where his mother, Sally Fitzgerald, lives. About 130 people gathered to pay respects to him.

The family is to attend the service at Arlington, where brittle and dry oak leaved skittered in the wind yesterday. There was a chopping sound, too, from helicopters landing at the Pentagon, only a few hundred yards away from the gravesite. He chose to remain in the reserves after his active duty service. In early January, his unit - a Marine Corps Helicopter Attack Squadron 775 - was deployed to the Persian Gulf. He will join more than 200,000 military personnel who are buried in Arlington's 612 acres."

He is buried in Section 69 of Arlington National Cemetery.

Submitted by:
Alan H Barbour, Historian, USMC Combat Helicopter Association, 20080707
---