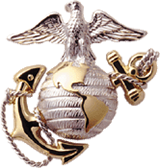 Incident Date 19640328 HMM-261 UH-34D - 148765 - - Crash in mountains of Philippines while operating from RLG aboard USS IWO JIMA
[CREW]
Howard, Herbert L Sgt Crew Chief HMM-261 RLG/WestPac/USS Iwo Jima 1964-03-28
Oldham, Glen H 1Lt Pilot HMM-261 RLG/WestPac/USS Iwo Jima 1964-03-28
Miller, Clifford S 1Lt Pilot HMM-261 RLG/WestPac/USS Iwo Jima 1964-03-28
Deutsch, James C 1Lt Pilot HMM-261 RLG/WestPac/USS Iwo Jima 1964-03-28
Heister, Theodore A Capt Pilot HMM-261 RLG/WestPac/USS Iwo Jima 1964-03-28
East, Herbert B Capt Pilot HMM-261 RLG/WestPac/USS Iwo Jima 1964-03-28
Moore, William Winston Jr. Capt Pilot HMM-261 RLG/WestPac/USS Iwo Jima 1964-03-28
[PASSENGERS]
Simons, Ted L. Civilian Passenger HMM-261 USAFContractRep/ClarkAFB 1964-03-28
Moyer, Richard NMN Civilian Passenger HMM-261 USAFContractRep/ClarkAFB 1964-03-28
Koehler, Wayne L. Civilian Passenger HMM-261 USAFContractRep/ClarkAFB 1964-03-28
Webber, Irene H. 1stLT Passenger HMM-261 Base Hospital/ClarkAFB 1964-03-28
Lairson, Donald D. LT Passenger HMM-261 USNaval Base/Subic Bay 1964-03-28

---
Nurse at U.S. Air Force Hospital at Clark Air Base, Republic of the Philippines.
Flag secretary to commander U.S. Naval Base, Subic Bay.
---
Aircraft Accident Report
I believe the crash involved UH-34D BuNo 148765 of HMM-261 and happened on a mountainside on West Luzon Island, Philippines. I believe HMM-261 were operating from the Iwo Jima at the time of the crash. I know that Capt. Heister was a pilot, as he had been awarded the DFC for the rescue of a downed USAF O-1F crew in Vietnam, on the 1st of August 1963. I also think Capt. Moore and Capt. East were also pilots.

"The U.S Navy today released the following names of the 12 victims aboard a U.S. Marine helicopter which crashed in a mountainside north of Manila Saturday morning:
First Lt. James C. Deutsch USMC, son of Mr. and Mrs James E. Deutsch of 910 7tl Avenue, South Clinton, Iowa.
Capt. Herbert B. East Jr USMC, son of Mr. and Mrs Herbert B. East Sr.,of Melfa, Virginia.
Capt. Theordore A. Heister, USMC, survived by his wife Mary Ann of 1420 Wisteria Ave., Warrington, Florida.
Sgt. Herbert L. Howard USMC, survived by his wife Virginia and 4 children of 1414 Hopewell Ave., Baltimore, Maryland.
First Lt. Clifford S. Miller, USMC, survived by his wife, Linda Lou of 6653 Shady Oak Drive, Jacksonville, Florida.
Capt. William W. Moore Jr., USMC, survived ,by his wife Betty June of 2762 Fontainebleau Drive, South Mobile, Alabama.
First Lt. Glen H. Oldham, USMC, survived by his wife Julie Mae of 1721 E. Silver St., Tucson, Arizona.
Lt. Donald D. Lairson, USMC, survived by his wife Louise and 2 children who reside at the U.S. Naval Base, Subic Bay, republic of the Philippines. Lairson was the flag secretary to commander U.S. Naval Base, Subic Bay.
First Lt. Irene H. Webber, UFSA, (nurse) survived by her mother Mary Webber of 135 Baldwin Street, Wadsworth, Ohio, was assigned to the U.S. Air Force Hospital at Clark Air Base, republic of the Philippines.
Wayne L. Koehler of 52 Northumberland Road, Rochester, N.Y.
Richard Moyer of 291 North Avenue, Rochester, N.Y.
Ted L. Simons of 11 Twin Brook Road, Fairport, N.Y.
Koehler, Moyer and Simons were Air Force contract representatives"

You could submit a FOIA request for the report of this accident, but be warned, be prepared for a long, long wait! The Navy's Washington Yard, tells us the following information. You will need to mention the date, type of aircraft and the BuNo.

The Naval History and Heritage Command has custody of all existing aircraft accident reports for Class A mishaps occurring between July 1, 1955 and December 31, 1979. A Class A mishap is any accident that resulted in the death of an individual or the total loss of an airframe. Reports of investigation into Class A mishaps are the only investigations the Navy keeps permanently; investigatory records of Class B or lower mishaps are destroyed after a relatively short period of time.

These accident reports aren't fully releasable. Our staff must redact the witness statements from these records, as their release would compromise the integrity of the mishap investigation process. We also redact personal and medical information (i.e. autopsy reports, social security numbers, etc.) as their release would constitute an unwarranted invasion of the privacy of the individuals or their next of kin. Beyond this information, AAR's include a summary of the accident and the investigation, the findings of the investigatory board, enclosures supporting the findings, and pictures of the crash site and defective equipment (if it's relevant). Since all these reports exist only on microfilm, the pictures are of an extremely poor quality. We'll do our utmost to give you the best images we can, but some of them are bound to be horrible.

You can contact them at

Naval History and Heritage Command
805 Kidder Breese St. SE
Washington Navy Yard, DC 20374-5060
Source:
Naval History and Heritage Command
Submitted by:
Sid Nanson, Researcher, Independent Researcher, 20141014
---
Family Request
My uncle was killed in this crash when he was 29. He was coming home. I never knew him, so all I have to go on is my dad, his brother, & his wife, Betty Moore. His career has interested me since I was a little girl, I'm 42 now, and I am always looking for pictures, papers, or anything that has to do with him. I have his medals and a lot of his paperwork from when he was in the marines. If anyone has anything on my uncle I would love a copy. I would like to have a picture of the crash site. I would like to visit it.
Submitted by:
Rochelle Moore Jordan, My uncle was Capt. William Winston Moore Jr, 20150213
---