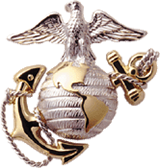 Incident Date 19880418 HML(A)-167 AH-1T - BuNo unknown - - Lost during combat patrol off the USS TRENTON
[CREW]
Leslie, Stephen C. Capt Pilot HML(A)-167 ACE, MAGTF 2-88 1988-04-18
Hill, Kenneth W. Capt Pilot HML(A)-167 ACE, MAGTF 2-88 1988-04-18

---
LESLIE, STEPHEN C. : CAPT : USMC : 18 APR 88 : 30 : no evidence of hostile fire, possibly lost at sea evading enemy missiles : Body Recovered May 1988 : Aviation Combat Element, MAGTF 2-88 aboard the USS TRENTON : On Mission for USS WAINWRIGHT during OPERATION PRAYING MANTIS
HILL, KENNETH W. : CAPT : USMC : 18 APR 88 : 33 : no evidence of hostile fire, possibly lost at sea evading enemy missiles : Body Recovered May 1988 : Aviation Combat Element, MAGTF 2-88 aboard the USS TRENTON : On Mission for USS WAINWRIGHT during OPERATION PRAYING MANTIS
---
Personal Narrative
The USS Samuel B. Roberts was mined on 14 Apr 88. Operation Praying Mantis occurred (and Captains Hill and Leslie died) 4 days later on 18 Apr 88.

I happened upon your internet site and was browsing through your list of USMC helo pilots killed in action and did NOT see the names of two pilots that died in the Persian Gulf in 1988 while I was serving there as a young Marine. I was a 20 year old USMC Infantry Lance Corporal in April, 1988 serving aboard the USS Trenton (a helo assault ship) as part of a task force protecting the sea lanes from hostile Iranian speedboats that were harassing US flagged tankers coming out of Kuwait and planting sea mines. It initially wasn't bad duty for a Marine with stops in Bahrain and Dubai for liberty. That all changed on 14 April 1988, when a ship in our convoy, the USS Samuel B Roberts struck a sea mine. President Reagan ordered several Iranian military targets destroyed including an oil platform in the Sasson oil fields that was believed to be storing sea mines.

Our ship and several others sped there, and as a member of the support element, I watched from the helo deck, with my M60E3 machinegun, bandoleers of ammo, and grenades strapped around me as a platoon of the assault element of Marines (carrying small arms) and a team of Navy Seals took off in CH-46 helos from the Trenton and were met by triple A fire from the platform. At that time adjacent U.S. ships opened up with timed burst shot over the platform and several of our Cobra gunships rained down fire. The assault element eventually successfully fast roped onto the platform meeting no resistance, thereby denying me (as a machine gunner) the chance to also land on the platform with my 60 in support of them. Several Iranians were taken prisoner and a ZU-23 anti-aircraft gun, mines and a cache of small arms were confiscated. A team of EOD Marines then landed on the platform and placed 1200 lbs. of C4 in strategic places before being extracted and followed by and incredible explosion we witnessed from the Trenton.

Later that evening, we heard a Cobra helo was shot down several miles away. We were told it was on routine patrol near Farsi Island. The Helo was from HML-167, based from our ship, but was being loaned out to the USS Wainwright at the time. The pilot's names were Marine Captains HILL and LESLIE. Several days later we got the final word on the incident. We were told the pilots were not shot down, however their last transmission indicated they were enemy "radar locked on" and were taking immediate action. They then crashed into the Gulf and were not initially recovered. We had an emotional funeral on the ship and two empty caskets went overboard. Sir, these two great warriors died during Operation Praying Mantis and I have never forgotten them. I am hoping they can also be included on your site for KIA Helo pilots. I apologize in that I do not know their first names or perhaps any other information needed.

Andrew Bernier, 375th MP (CID) Ft. Hayes, Columbus, OH
Submitted by:
LCpl Andrew J. Bernier, shipmate of pilots aboard USS Trenton, 20060116
---
Excerpt from Wikipedia - OPERATION PRAYING MANTIS
Operation Praying Mantis was the 18 April 1988 action waged by U.S. naval forces in retaliation for the Iranian mining of an American warship.

The 14 April mining nearly sank the guided missile frigate USS Samuel B. Roberts, FFG-53, which was sailing in the Persian Gulf as part of Operation Earnest Will, the 1987-88 convoy missions in which U.S. warships escorted reflagged Kuwaiti oil tankers to protect them from Iranian attacks. By the time the Roberts was towed to Dubai on 15 April, battered but saved with no loss of life, U.S. planning for the retaliatory operation had already begun in Washington and in the Middle East.

The battle, the largest between surface forces since World War II, sank two Iranian warships and as many as six armed speedboats. The attack by the U.S. may have helped pressure Iran to agree to a ceasefire with U.S-backed Iraq later that summer, ending the eight-year conflict between the Persian Gulf neighbors.

Order of Battle
On 18 April 1988, the Americans responded with several groups of surface warships, plus airplanes from the carrier USS Enterprise. The action began with coordinated strikes by two separate surface groups. One group of two destroyers and one amphibious assault ship attacked the Sassan oil platform while the other group of a guided missile cruiser and two frigates attacked the Sirri oil platform. Iran responded by dispatching Boghammar speedboats to attack various targets in the Persian Gulf, including an American-flagged supply ship and a Panamanian-flagged ship. After these attacks, A-6Es from VA-95 were vectored in on the speedboats by an American frigate. The aircraft dropped Rockeye cluster bombs on the speedboats, sinking one and damaging several others. Action continued to escalate. Joshan, an Iranian Combattante II Kaman-class fast attack craft, challenged USS Wainwright and her surface group. The American ships responded to the challenge by sinking Joshan. Fighting continued when the Iranian frigate Sabalan departed Bandar Abbas and challenged elements of an American surface group. She was observed by two VA-95 A-6Es while they were flying surface combat air patrol for USS Joseph Strauss.

Sahand launched missiles at the A-6Es, and the Intruders replied with launches of two Harpoons and four laser-guided Skipper bombs. This was followed by a Harpoon firing from Joseph Strauss. The weapons delivered against Sahand were successful.

Fires blazing on her decks eventually reached her magazines, resulting in an explosion that led to her sinking. Despite the loss of Sahand, one of Iran's most modern ships, the Iranian navy continued to fight. A sister ship, Sabalan, departed her port for operations in the Persian Gulf. She fired on several A-6Es from VA-95 with a surface-to-air missile. One of the Intruders responded with a laser-guided bomb that hit Sabalan and stopped her dead in the water. The Iranian frigate was taken in tow by an Iranian tug with the stern partially submerged. VA-95's aircraft, as ordered, did not continue the attack.

USS Simpson and USS Bagley (FF-1069) were present when the USS Wainwright (CG-28) was attacked by a AGM-84 Harpoon missile from the Iranian guided missile gunboat Joshan. The Wainwright bridge reported the missile traveled about 50 feet above the water as it passed down the starboard side before being spoofed by chaff from the Wainwright. The Wainwright and Simpson hit back with four missiles. The Bagley responded by firing one Harpoon. The 3 ships then closed on the burning remains and sunk the Joshan with 5" and 76mm gunfire. An Iranian frigate, Sahand, was destroyed in the operation as well. The frigate Sabalan was damaged minutes before the Americans halted the operation.

By the end of the operation elements of the American fleet had damaged Iranian naval and intelligence facilities on two inoperable oil platforms in the Persian Gulf, and sank at least six armed Iranian speedboats. Sabalan was repaired in 1989 and has since been upgraded, and is still in service with the Iranian navy. In short, Iran lost one major warship and a smaller gunboat. Damage to the oil platforms was eventually repaired and they are now back in service.

The U.S. side took only two casualties: the aircrew of a Marine Corps AH-IT Sea Cobra gunship. The Cobra was flying reconnaissance from the Wainwright and crashed sometime after dark about 15 miles southwest of Abu Musa island. The bodies of Capt. Stephen C. Leslie, 30, of New Bern, N.C., and Capt. Kenneth W. Hill, 33, of Thomasville, N.C., were recovered by Navy divers in May, and the wreckage of the helicopter was raised later that month. Navy officials said it showed no sign of battle damage, though the aircraft could have crashed while trying to evade Iranian fire.

Submitted by:
Alan H Barbour, Historian, USMC Combat Helicopter Association, 20060116
---
Personal Recollecton
Ken, Steve and I all flew together in HMLA-167 and were part of the Contintency MAGTF. I go back with Ken from the time he was a young flight student and I was to be his onwing flight instructor. My wife and I got to know Ken "Grinch" and his wife and family well.

The night that Steve and Ken went in was extremely dark, and they were getting painted aggressively. My understanding is that they were evading at low altitude and got disoriented.

I received the rare honor of accompanying Grinch and Steve back home. It's something I'll never forget. We had done an LF6F (Med Cruise) just a few months before, so knew many of the Marines in the Med. When our aircraft stopped in Sigonella for the night (at about 0300) I called the Duty Officer and told him what had happened, and where we were. Within a half hour there were Marines in Blues to accompany all 3 of us. They stayed, at parade rest, all night, and made sure we made the plane the following morning.

Ken Hill was one of my best, very best friends, and I miss him terribly.
Submitted by:
John Myers, Squadron Mate, 20130827
---
www.globalsecurity.com - HML(A)-167
HML-167 received its first AH-1T Cobras on 17 January 1984, and became HML/A-167 on 1 April 1986. It was the first unit to be officially designated as a Light/Attack Squadron with a permanent composite mix of UH-1N and AH-1T Helicopters.

Throughout 1986 and 1987, HML/A-167 demonstrated its flexibility by supporting four independent detachments simultaneously. HML/A-167's main body was deployed as the Aviation Combat Element (ACE) to contingency MAGTF 2-88 in the Arabian Gulf participating in operation "Praying Mantis," conducting and assault on the Sassan Gas/Oil separation platform complex in response to the Iranian mine attack on the USS Samuel B. Roberts. HML/A-167 also escorted eleven "Earnest Will" oil tanker convoys as well as ten mine sweeper transits during its deployment in the Persian Gulf and was subsequently awarded the Joint Meritorious Unit Commendation. The rear detachment not only provided administrative support for the main body, but also maintained flight operations in support of FMFLANT, including a deployment to Puerto Rico during Ocean Venture 88. Upon return from the Persian Gulf, HML/A-167 deployed to 29 Palms to support Combined Arms Exercises 9/10-88. During the same time frame HML/A-167 provided a detachment to Teamwork 88. The year closed out with another detachment leaving in support of an LF6F squadron.

Submitted by:
Alan H Barbour, Historian, USMC Combat Helicopter Association, 20060116
---
Personal Recollection
God Bless You. Our ship the USS JACK WILLIAMS, FFG-24 [Guided Missile Frigate] was there. I have pictures of the recovered Cobra chopper. My station duty was on the bridge; we were part of the search team.
Submitted by:
Edwin Rivera, I was there , 20100212
---
Personal Recollection
I was aboard the USS Samuel B Roberts on 14 Apr 88 when we struck that Mine that would start this chain of events that involved so many of our Brothers in every Service. I was in the Combat Information Center on 18 Apr 88 even while the ship was inspected as to the extent of the damage caused by the Mine while in Dry Dock in the U.A.E.

We were alerted to Operation Praying Mantis that Morning and were listening to the transmissions of all participants on several radio channels at once. We all heard the radio transmission from the Cobra that suggested she was in danger and prayed for her successful escape from harm. Earlier that day we had all held our collective breath when the USS Gary was attacked by an Iranian shore battery that launched a SS-N-2C STYX missile at her while she guarded the Special Forces Barge in the Northern Gulf. She Successfully Decoyed the Missile Much Like the USS Wainwright Did against the Harpoon launched against her and USS Simpson by the Iranian Missile patrol Boat at the Oil Platform, but it was a very close thing. The warhead on that STYX Missile packs 2000 lbs of HE and it would have Killed Most of the Crew.

We were very Satisfied with the results of all the actions in retaliation to our ship being attacked in such a sneaky and cowardly fashion by the Iranians. Alternately we were Saddened by the Loss of our brothers aboard the Cobra and prayed they would be found before they were captured - we Found ourselves praying for them again and although they were determined to have gone down with their Aircraft were all Thankful they were not in fact captured as I am sure they would have been tortured and killed at the hands of the cowards and misfits in the Iranian Military.

Submitted by:
EW1 Fernando Cruz, Crew member on FFG-58, Witness to Mine strike, 20101219
---
Personal Narrative
According to press reports at the time, Capt. Leslie was KIA by an Iranian surface-to-air missle in or near the Straits of Hormuz. At the time, I was a young USMC pilot stationed in Okinawa with HMM-364, but knew Capt Leslie fairly well since we received our USMC naval aviator wings on the same day in June 1984 at Whiting Field in Milton, Florida (near Pensacola). His buddies and country will never forget him. Semper Fi.
Submitted by:
Christian Chico, USMC Flight school classmate of Capt Leslie, 20060526
---
Narrative From A Friend
Leslie and Hill are mentioned as "missing" at the end of the "Navy News This Week" public affairs newscast about Operation Praying Mantis, which was broadcast on 30 April 1988. I've posted a link to the video at http://www.navybook.com/nohigherhonor.com/pic-prayingmantis.shtml. (The web site is a companion to "No Higher Honor: Saving the USS Samuel B. Roberts in the Persian Gulf," which is coming out in July from Naval Institute Press.)
Submitted by:
Brad, My book mentions Leslie and Hill, 20060427
---
Personal Recollection
Steve & Ken (Hook & Grinch) were very good aviators. I served in the same squadron, at the same time (as an Aviator). I remember the new pilots asking why Steve's call sign was Hook. We just told them to go ask him, usually after a few drinks and maybe a poker game in a tent at the Ops site. Usually didn't go well for the curious.

Ken was a smoker, when asked why he smoked because it would reduce his life span, his reply was "I fly Marine attack helicopters, not really worried about smoking"

Steve survived a crash at 29 Palms when his Cobra crapped an engine and they landed with a full load of live ordinance on a ledge and flipped on it's side. Good flying skills allowed them to survive the cut gun. The HAC cut him out with his survival knife (helo laying on Hooks canopy opening side) while the helo was catching on fire, the Canopy Detonation Cord didn't fire, no surprise then but may have changed.



Submitted by:
Derelict, Squadronmate, 20120101
---