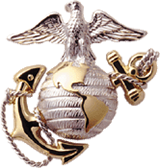 Incident Date 19500929-1 VMO-6 (FW) OY-2 Grasshopper - BuNo 122510 - - Shot down by hostile fire during observation mission
[CREW]
Rives, Edwin Eugene Capt. Pilot VMO-6 (FW) HQCo/HQBn/1stMARDIV 1950-09-29

---
EDWIN EUGENE RIVES :
HQ CO 1 HQ BN 1 MAR DIV :
MARINES :
HOSTILE, DIED (KIA) :
DATE OF LOSS SEPTEMBER 29, 1950 :
CPT - O3 :
018979 :
MOS ----- :
MEMPHIS, KY :
PLACE OF LOSS - 5 MILES N SEOUL :
BORN JULY 20, 1919 :

CAUCASIAN :
KOREAN WAR PROJECT KEY NO 25194 :
DATE OF FINAL STATUS (SEPTEMBER 29, 1950) :

---
Excerpted from A History of Marine Observation Squadron Six
"On 29 September [1950], the squadron lost an OY aircraft and a HO3S-1 helicopter. The OY was shot down 5 miles north of Seoul, killing the aerial observer(1), Captain Edwin E Rives(2)[Rivers]. First Lieutenant Arthur R. Bancroft was dispatched in a helicopter to rescue the pilot(1), Second Lieutenant Thomas D. Odenbaugh, but Bancroft's HO3S-1 was also shot down by enemy aircraft fire. Bancroft was killed in the crash, and Odenbaugh was declared Missing In Action on 29 September 1950."

"The squadron believed that Second Lieutenant Odenbaugh was taken captive but there was never any confirmation by the enemy of his capture, and he was officially listed as missing in action on 29 September 1950. His remains were never found, and he was declared killed in action on 2 December 1953"

NOTE 1:
There is a possibility that Rives was the pilot and Odenbaugh was the AO, unlike the comment in the VMO-6 History.

NOTE 2.
RIVES is the correct spelling of the name according to his daughter, Pam Goode.
Source:
"A History of Marine Observation Squadron Six" History and Museums Division, USMC
Submitted by:
History and Museums Division, USMC, Historian, USMC Combat Helicopter Association, 20060109
---
KORWALD Loss Incident Summary
KORWALD Loss Incident Summary

Date of Loss: 500929
Tail Number: UNK
Aircraft Type: HO3S-1 [OY-2]
Wing or Group: MAG-33
Squadron: VMO-6
Circumstances of Loss: Headed for Uijongbu - 10 mi NE Seoul, crashed



Crewmembers Associated With This Loss
Name
(Last, First Middle) Rank Service Status Comments
BANCROFT, Arthur R. 1LT USMC RCV Rescued, later died

[Crew of OY-2 being rescued by Bancroft]
ODENBAUGH, Thomas D. 2LT USMC MIA
RIVERS, Edwin E. CAPT USMC RCV Remains recovered - last name listed as RIVES in some sources, RIVERS in others





Submitted by:
Alan H Barbour, Historian, USMC Combat Helicopter Association, 20060107
---
Correction/Additional Information
The tail number for the HO3S-1 lost in this incident was 122510
Submitted by:
Sid Nanson, Researcher, 20111025
---
asdf
Download/View Attachment:
Warning
: finfo_file(/kunden/homepages/17/d496781886/htdocs/popasmoke.com/kia/uploads/2216404_php.jpg): failed to open stream: No such file or directory in
/homepages/17/d496781886/htdocs/popasmoke.com/kia/system/system.php
on line
300
Submitted by:
asdf, asdf, 20150709
---
Korean War Project
EDWIN EUGENE RIVERS

HQ CO 1 HQ BN 1 MAR DIV

Marines

Hostile, Died (KIA)

Date Of Loss: September 29, 1950

CPT - O3

Service Number: 018979 MOS: -----

Home of Record: MEMPHIS, KY

Place of Loss: Unknown Location

Born: July 20, 1919
Year of Birth: 1919

Caucasian

Korean War Project Key No: 25194

Date Of Final Status: (September 29, 1950)


Submitted by:
N/A, 20060109
---
Korean War Project
THOMAS DONALD ODENBAUGH

33 MAG (HQ SQDN) 1 MAW

Marines

Hostile, Died (KIA)

Date Of Loss: December 2, 1953

1LT - O2

Service Number: 049224 MOS: -----

Home of Record: OTTUMWA, IA

Place of Loss: Unknown Location

Born: October 2, 1926
Year of Birth: 1926

Caucasian

Korean War Project Key No: 22192

Date Of Final Status: (December 2, 1953)
MAG 33, ALL WEATHER SQDN

Submitted by:
N/A, 20060109
---