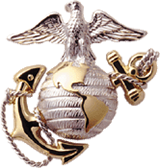 Incident Date 19501211 VMO-6 (FW) OY-2 Grasshopper BuNo 120463 - unknown cause
[CREW]
Morency, Adelorde Gene 1stLT Pilot VMO-6 (FW) 1stMarDiv(reinf)/10thArmyCorps 1950-12-11

---
ADELORDE GENE MORENCY :
33 HQ SQDN 1 MAW :
MARINES :
HOSTILE, DIED (KIA) :
DATE OF LOSS DECEMBER 11, 1950 :
1LT - O2 :
039321 :
MOS ----- :
COHASSET, MN :
PLACE OF LOSS - UNKNOWN LOCATION :
BORN JUNE 24, 1923 :

CAUCASIAN :
KOREAN WAR PROJECT KEY NO 20991 :
DATE OF FINAL STATUS (DECEMBER 11, 1950) :
died of wounds 11Dec1950
---
"History of Marine Observation Squadron Six"
"On 10 December [1950], as elements of the division began to leave Koto-ri, received verbal orders to prepare for embarkation on board ship. The next day, First Lieutenant Roy Sheil, an observer, and First Lieutenant Adelorde G. Morency, The OY pilot, crashed while they were making a message drop to elements of the withdrawing convoy near Sudong. Their plane struck the high wires, went into a flat spin, and crashed on the canyon floor. Both the pilot and the observer were picked up by an Army unit and rushed to a hospital in Hamhung. Lieutenant Sheil was later evacuated to a hospital in Japan with a brain concussion, while Lieutenant Morency died enroute to the hospital."
Submitted by:
History and Museums Division, USMC, Historian, USMC Combat Helicopter Association, 20060109
---
KORWALD Loss Incident Summary
KORWALD Loss Incident Summary

Date of Loss: 501211
Tail Number: 120463
Aircraft Type: OY-2
Wing or Group: 1st MAW
Squadron: VMO-6
Circumstances of Loss: No information available



Crewmembers Associated With This Loss
Name
(Last, First Middle) Rank Service Status Comments
MORENCY, Adelorde G. 1LT USMC RCV Died of wounds
SHEIL, Roy 1LT USMC INJ Minor injuries



Submitted by:
Alan H Barbour, Historian, USMC Combat Helicopter Association, 20060107
---
The Korean War Project
Comments: In early Dec., 1950, as the 1st, 5th and 7th Marines were advancing toward Hungnam, in the vicinity of Sudong-ni, I observed a very low flying observation plane, spotting for us at about 100 feet altitude. Suddenly I heard a very loud, distinct, desperate screeching noise. I looked up and saw the plane had flown into a power line and one end of the cut line was being wrapped up around the prop hub as the engined labored to provide power and flight attitude, while the entangled line drug the plane down. Ed Moynaugh reports there were 2 Marine Officers in the plane: Pilot Adelorde G. Morency, later died of wounds and LT R. Sheil, who survived the crash.


Keywords: Grasshoppers, OY-2, VMO-6, Dec., 1950 in North Korea, between Chinhung-ni and Hungnam, advancing to the sea.

Submitted by:
Gary Hall, Korean War Project, Dallas, TX, 20060108
---
Korean War Project
ADELORDE GENE MORENCY

33 HQ SQDN 1 MAW

Marines

Hostile, Died (KIA)

Date Of Loss: December 11, 1950

1LT - O2

Service Number: 039321 MOS: -----

Home of Record: COHASSET, MN

Place of Loss: Unknown Location

Born: June 24, 1923
Year of Birth: 1923

Caucasian

Korean War Project Key No: 20991

Date Of Final Status: (December 11, 1950)


Submitted by:
N/A, 20060109
---