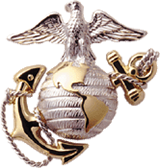 Incident Date 19521004 VMO-6 (FW) L-19A BuNo 50-1592 - Downed by AAA, crashed behind enemy lines
[CREW]
Owens, Robert Allen Maj AO VMO-6 (FW) H&SCo/7thMarines/1stMarDiv 1952-10-04
Morin, Arthur Robert Capt Pilot VMO-6 (FW) 1stMarDiv(reinf)/10thArmyCorps 1952-10-04

---
ROBERT ALLEN OWENS :
HQ AND SVC CO 7 MAR RGT 1 MAR DIV :
MARINES :
HOSTILE, DIED (KIA) :
DATE OF LOSS: OCTOBER 16, 1953 :
MAJ - O4 :
025177 :
MOS ----- :
HILLSBORO, TX :
PLACE OF LOSS - UNKNOWN LOCATION :
BORN DECEMBER 16, 1918 :

CAUCASIAN :
KOREAN WAR PROJECT KEY NO 22602 :
DATE OF FINAL STATUS (OCTOBER 16, 1953) : declared MIA 4Oct1952 : declared KIA 15Dec1952
ARTHUR ROBERT MORIN :
6 VMO SQDN 1 MAW :
MARINES :
HOSTILE, DIED (KIA) :
DATE OF LOSS: OCTOBER 16, 1953 :
CPT - O3 :
037297 :
MOS ----- :
HAVERHILL, MA :
PLACE OF LOSS - UNKNOWN :
BORN FEBRUARY 11, 1924 :

CAUCASIAN :
KOREAN WAR PROJECT KEY NO 21054 :
DATE OF FINAL STATUS (OCTOBER 16, 1953) :
declared MIA 4Oct1952 : declared KIA 15Dec1952
---
"History of Marine Observation Squadron Six"
"The next month [October 1952] Captain Arthur R. Morin and his observer, Major Robert A. Owens, were shot down in an OE and crashed behind enemy lines. The pilot and observer were listed as missing in action on 4 October.

On 15 December 1953, the status of both Morin and Owens was changed to that of Killed in Action and their remains were determined to be non-recoverable."
Submitted by:
History and Museums Division, USMC, Historian, USMC Combat Helicopter Association, 20060109
---
KORWALD Loss Incident Summary
KORWALD Loss Incident Summary

Date of Loss: 521004
Tail Number: 50-1592
Aircraft Type: L-19A
Wing or Group: 1st MAW
Squadron: VMO-6
Circumstances of Loss: Downed by AAA during recon flight, crashed behind enemy lines



Crewmembers Associated With This Loss
Name
(Last, First Middle) Rank Service Status Comments
MORIN, Arthur R. CAPT USMC MIA 1st Signal Battalion
OWENS, Robert A. MAJ USMC MIA 7th Marines



Submitted by:
Alan H Barbour, Historian, USMC Combat Helicopter Association, 20060108
---
Korean War Project
ROBERT ALLEN OWENS

HQ AND SVC CO 7 MAR RGT 1 MAR DIV

Marines

Hostile, Died (KIA)

Date Of Loss: October 16, 1953

MAJ - O4

Service Number: 025177 MOS: -----

Home of Record: HILLSBORO, TX

Place of Loss: Unknown Location

Born: December 16, 1918
Year of Birth: 1918

Caucasian

Korean War Project Key No: 22602

Date Of Final Status: (October 16, 1953)


Submitted by:
N/A, 20060109
---
Korean War Project
ARTHUR ROBERT MORIN

6 VMO SQDN 1 MAW

Marines

Hostile, Died (KIA)

Date Of Loss: October 16, 1953

CPT - O3

Service Number: 037297 MOS: -----

Home of Record: HAVERHILL, MA

Place of Loss: Unknown Location

Born: February 11, 1924
Year of Birth: 1924

Caucasian

Korean War Project Key No: 21054

Date Of Final Status: (October 16, 1953)


Submitted by:
N/A, 20060109
---