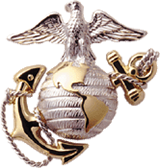 Incident Date 20020120 HMH-361 CH-53E - BuNo 163082 - - unknown
[CREW]
Morgan, Dwight Jason SSgt Crew HMH-361 MAG-16, 3rd MAW (MCAS Miramar) 2002-01-20
Cohee III, Walter Francis SSgt Crew HMH-361 MAG-16, 3rdMAW (MCAS Miramar) 2002-01-20

---
MORGAN DWIGHT JASON : SSGT : USMC : age 24 : joined 1995 : Helicopter Mech : HMH-361, COMBINED TASK FORCE 58 OPERATION ENDURING FREEDOM (AFGHANISTAN) : Willits, CA
COHEE III WALTER FRANCIS : SSGT : USMC : age 26 : joined 1993 : Comm/Nav Tech : HMH-361, COMBINED TASK FORCE 58 OPERATION ENDURING FREEDOM (AFGHANISTAN) : Wicomico, MD
---
Department of Defense Publication
IMMEDIATE RELEASE January 20, 2002

DOD IDENTIFIES MARINES KILLED AND INJURED IN CH-53E CRASH
Two Marines were killed and five others were injured when a Marine CH-53E deployed in support of Operation Enduring Freedom crashed yesterday at approximately 10 p.m. EST in a remote region 60 kilometers south of Bagram in Northern Afghanistan. The injuries are categorized as moderate. None of the injuries is life threatening. The injured have been evacuated to a medical facility within the Afghanistan theatre of operations.

The two Marines killed were:

Staff Sgt. Walter F. Cohee III, 26, from Wicomico, Md. Cohee joined the Marine Corps Aug. 3, 1993, and was a communications navigations systems technician.

Staff Sgt. Dwight J. Morgan, 24, from Mendocino, Calif. Morgan joined the Marine Corps Aug. 15, 1995, and was a helicopter mechanic.

The injured Marines are:

Cpl. David J. Lynne, 23, from Mecklenburg, N.C. Lynne joined the Marine Corps Feb. 23, 1998, and is a crew chief.

Cpl. Ivan A. Montanez, 22, from Hayes, Texas. Montanez joined the Marine Corps Jan. 12, 1999, and is a helicopter mechanic.

Cpl. Stephen A. Sullivan, 24, from Pickens, S.C. Sullivan joined the Marine Corps April 21, 1998, and is a crew chief.

Capt. William J. Cody, 30, from Middlesex, N.J. Cody joined the Marine Corps Sep. 17, 1995, and is a CH-53E pilot.

Capt. Douglas V. Glasgow, 33, from Wayne, Ohio. Glasgow joined the Marine Corps May 27, 1992, and is a CH-53E pilot.

The Marines and the aircraft were assigned to Marine Heavy Helicopter Squadron 361 (HMH-361), the "Flying Tigers" of Marine Aircraft Group 16. Elements of HMH-361 are attached to Combined Task Force 58 in support of Operation Enduring Freedom. HMH-361 is part of the 3rd Marine Aircraft Wing and is home-based at Marine Corps Air Station, Miramar, Calif.

The CH-53E Super Stallion is heavy-lift helicopter designed for the transportation of material, supplies and personnel.
Submitted by:
Alan H Barbour, Historian, USMC Combat Helicopter Association, 20050908
---
Personal Recollection
SSgt Cohee and Sgt Morgan, as well as Cpl's Sullivan & Lynne, LCpl Montanez were members of the CH-53 detachment assigned to HMM-268, where we traveled, shipboard to ports in Westpac and Persian Gulf. On 9/11 we were nearly home, enjoying our "Tiger Cruise" but became anxious that we would be turned around to join other ships and Marine units heading to bolster forces in the Gulf. Luckily, we were given special clearance to fly home from the ship. Eerie since all air traffic was halted at that time.

Fast forward a couple months and it was no surprise they selected some of the best crew members and mechanics to join Task Force 58. Since all these guys were fresh from a "cruise" they were highly qualified and experienced.

Cohee was a very smart Marine, and always had a great attitude. He had a keen wit but knew when it was time to be serious. He was humble and gregarious, and a trusted member of any flight crew. He was a re-tread, having a former primary MOS he occasionally talked about his other job, seldom saying anything positive. He loved being in avionics and quickly transitioned into the leadership of the shop, even having little fleet experience in the MOS. His personality won over juniors and seniors alike this led to his close association with SSgt Bradley Brown who mentored him in avionics and learning aircrew duties. His knowledge grew exponentially working with Brown, soon he was as knowledgeable as any SSgt in avionics.

Morgan was a hard-working Marine, that held up to tough pressures of superior officers and SNCO's. On numerous occasions he was counted on to make tough, go/no-go, decisions and then rally his Marines to resolve a mission impacting problem. He was a man who never acted in a fashion that disrespected the unit, the Corps or his family.

Sullivan and Lynne were excellent crew chiefs who could be counted on time and again. I was fortunate to see them progress through their training at Miramar, see them mature as Marines and crew chiefs while deployed and greet them as they arrived at Andrews after the crash. Sullivan suffered a very tough leg injury that was not properly treated initially which caused concern of infection that led to extensive removal of tissue. Lynne will likely have spine and neck issues for the rest of his life. They were great crew members then and great Americans today.

Montanez worked for Morgan and was a quiet, steadfast airframer. He was knowledgeable, hardworking and dependable. He rarely, if ever, made mistakes or caused trouble on, or off duty.
Submitted by:
GySgt BC Ziegler, Former SNCOIC, 20170826
---