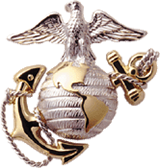 Incident Date 20030330 HMLA-169 UH-1N - BuNo 160620 / SN-39 - - combat operations - southern Iraq
[CREW]
Lalush, Michael V. Sgt Crew HMLA-169 MAG-39/3rd MAW 2003-03-30
McGinnis, Brian D. Sgt Crew HMLA-169 MAG-39/3rd MAW 2003-03-30
Contreras, Aaron J. Capt Pilot HMLA-169 MAG-39/3rd MAW 2003-03-30

---
LALUSH, MICHAEL V. : SGT : E5 : MOS : 23 : TROUTVILLE : VA : 030330 : Marine Light Attack Helicopter Squadron-169, Marine Air Grp-39, Camp Pendleton, CA
McGINNIS, BRIAN D. : SGT : E5 : MOS : 23 : St. GEORGE : DE : 030330 : Marine Light Attack Helicopter Squadron 169, Marine Air Grp 39, MCAS Camp Pendleton, CA
CONTRERAS, AARON J. : CAPT : O3 : MOS : 31 : SHERWOOD : OR : 030330 : Marine Light Attack Helicopter Squadron (HMLA)-169, Marine Aircraft Group-39, Marine Corps Air Station Camp Pendleton, CA
---
Official USMC Source - Memorial Ceremony
Pendleton mourns four lost in war
Submitted by: MCB Camp Pendleton
Story Identification #: 2003411142337
Story by Lance Cpl. Matthew S. Richards

MARINE CORPS BASE CAMP PENDLETON, Calif. (April 10, 2003) -- Four Pendleton Marines who recently gave their lives securing Iraq's freedom were saluted one last time in two somber, tearful memorial services Friday at Marine Memorial Chapel.

More than 500 friends, family members and co-workers turned out. A few offered their memories of the fallen warriors:

One bore the weight of other's burdens. Another was a prototype family man.

A third was looking forward to civilian life and starting a family with his high-school sweetheart when the nation's call put his plans on hold.

Another, an infantryman, 1st Lt. Therrel Shane Childers, couldn't have found a nobler way to die, according to a fellow officer and friend.

More than 400 mourners - including Gov. Gray Davis - packed pews and lined walls in the first service, which remembered three local aviators who gave their lives in Operation Iraqi Freedom.

Capt. Aaron J. Contreras, Sgt. Michael V. Lalush and Sgt. Brian D. McGinnis, all members of Marine Light Attack Helicopter Squadron 169, Marine Aircraft Group 39, died March 30 in a UH-1N Huey helicopter crash in southern Iraq.

The cause of the crash is under investigation. Military officials say it did not result from enemy fire; they've released no other details.

Scattered mourners wept softly during the service. A few offered a consoling arm around a shoulder. Many hung their heads. Others sat motionless and stared as though revisiting a memory.

"We gathered here to share our grief and honor those lost," said Lt. Col. Daniel C. Hahne, acting commanding officer of MAG-39.

"These Marines are to be remembered as true professionals and true heroes," he said.

Contreras, 31, piloted the helicopter. A native of Sherwood, Ore., he joined the Marine Corps in April 1997. Contreras is survived by his wife, Janelle, and three children. He had been with the squadron since November 2000.

"Family was very important to Aaron. He knew how to squeeze every drop out of time with his family and friends," said Contreras' brother, Tom.

Lalush, 23, a crew chief from Troutville, Va., joined the Marine Corps in June 1996. He had been with the squadron since February 1998. A co-worker remembers him as one who carried others' loads.

"He would (do it) not for recognition, but because he didn't know any other way," said the man, whose name was withheld.

McGinnis, also 23, might be out of the Marine Corps now if the invasion of Iraq hadn't happened.

Instead, the Pentagon delayed his March exit and sent him to Iraq as part of its "stop-loss" policy halting discharges.

McGinnis, a St. George, Del., native who joined the Marine Corps in May 1998, planned to start a family with his high-school sweetheart upon leaving the Corps, said his mother, Mildred C. Williams.

"He wanted to get a job and do it right," Williams said of her son, who joined the Corps in May 1998.

"I couldn't be more proud of Brian," McGinnis' wife, Megan, wrote in an e-mail to the base public affairs office. "He is truly a real-life hero. His bravery is an example to all of us."
Submitted by:
Alan H Barbour, Historian, USMC Combat Helicopter Association, 20050131
---
Newspaper Article
Religious father of three was 'determined at everything'

By Patrick McMahon
USA Today

To his hometown parish priest, Marine Capt. Aaron Contreras, 31, was a devout Catholic who knew his Bible inside and out.

"He was a very unusual young man in a spiritual way," recalled the Rev. Tom McCarthy, a priest at St. Francis Catholic Church in Sherwood, Ore., a suburb of Portland.

"Aaron was very religious, and believed in his church," said his father Edward, a Vietnam veteran.

Contreras played football, basketball and ran some track in high school.

"He was determined in everything he did," his father said.

Contreras and two others died when their UH-1 Huey helicopter crashed Sunday, March 30, at a supply and refueling point in southern Iraq, the Defense Department said.

On Friday, a private memorial service will be held for the three Marines at Camp Pendleton near Oceanside, Calif., where their helicopter squadron is based.

Contreras was born in San Jose, Calif. on July 4, 1971. His family moved to the Portland, Ore., suburb of Sherwood in 1979.

One of five brothers, he is remembered at Sherwood High School as a student-athlete. After high school, he attended Embry-Riddle Aeronautical University in Prescott, Ariz.

He and his wife, Janelle, had three children — one boy and two girls. In recent years the family lived in San Diego.

"The rest of us are going to miss him terribly," Contreras' mother, Rosary, told Portland television station KOIN.

"We just hope this war ends soon. I mean for both sides, there are families losing sons, husbands and fathers. We want peace and I know our president is doing the best he can."




Submitted by:
USA Today, 20050130
---
Capt Aaron Contreras, HMLA-169
Submitted by:
POPASMOKE Admin, 20050203
---
Sgt Brian McGinnis, HMLA-169
Submitted by:
Alan H Barbour, Historian, USMC Combat Helicopter Association, 20050203
---
Sgt Brian McGinnis, HMLA-169
Submitted by:
POPASMOKE Admin, 20050203
---
Sgt Michael V. Lalush, HMLA-169
Submitted by:
POPASMOKE Admin, 20050205
---
Sgt Michael V. Lalush, HMLA-169
Submitted by:
POPASMOKE Admin, 20050203
---