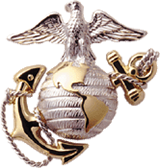 Incident Date 20061211 HMH-465 CH-53E - BuNo 164785+ - Crashed on takeoff due to dust brownout
[PASSENGERS]
McAnulty, Brian P. MSgt Passenger 3/4/1stMARDIV/1stMEF 2006-12-11

---
McANULTY, BRIAN P. : MSGT : USMC : 39 : Vicksburg : MS : 3rd Battalion, 4th Marine Regiment, 1st Marine Division, I Marine Expeditionary Force, Twentynine Palms, CA

---
DOD IMMEDIATE RELEASE - 13 Dec 2006
IMMEDIATE RELEASE No. 1275-06
December 13, 2006

--------------------------------------------------------------------------------

DoD Identifies Marine Casualty

The Department of Defense announced today the death of a Marine who was supporting Operation Iraqi Freedom.

Master Sgt. Brian P. McAnulty, 39, of Vicksburg, Miss., died Dec. 11 when the CH-53 helicopter he was riding in crashed just after takeoff in Al Anbar province, Iraq. He was assigned to 3rd Battalion, 4th Marine Regiment, 1st Marine Division, I Marine Expeditionary Force, Twentynine Palms, Calif.

Submitted by:
Alan H Barbour, Historian, USMC Combat Helicopter Association, 20061222
---
MSGT Brian P. McAnulty, USMC
Kernersville - Master Sgt. Brian P. McAnulty, 39, originally from Vicksburg, Mississippi died December 11, 2006. Master Sgt. McAnulty died when the CH-53 helicopter he was riding in crashed just after takeoff in Al Anbar Province, Iraq. He was assigned to 3rd Battalion, 4th Marine Regiment, 1st Marine Division, I Marine Expeditionary Force, Twentynine Palms, California.

Funeral Service will be held at 12:00 Noon Tuesday December 19, 2006 at the Pierce-Jefferson Funeral Home Chapel. Interment with full Military honors will follow in Mt. Gur Cemetery.

A native of Hartford, CT, he was born October 16, 1967. He moved to Vicksburg, MS in 1978. He graduated from Warren High School in 1985, and enlisted in the United States Marine Corps in April of 1988.

Following graduation from boot camp at MCRD Parris Island, SC, he was assigned to the School of Infantry in Camp Lejeune, NC for training as an infantryman. His first assignment was to Marine Corps Security Force Battalion, Norfolk, VA, for service onboard the aircraft carrier USS John F. Kennedy (CV-67). In 1991, he was then assigned to Fleet Anti-terrorism Security Team Company, Norfolk, VA. In 1992, MSgt McAnulty was selected for service with Marine Security Guard Battalion. Later he was assigned to Marine Security Guard Detachments in Asuncion, Paraguay; Seoul, Korea; and Budapest, Hungary. In 1996, he executed orders to 1st marine division, Camp Pendleton, CA for duty with 2nd battalion, 4th marines. During that same assignment, he deployed with Battalion Landing Team 2/4 as part of the 31st Marine Expeditionary unit from Nov 1998 until Apr 1999. In 2001, MSgt McAnulty was reassigned to Marine Security Guard battalion and trained to serve in the coveted position of Detachment Commander. MSgt McAnulty commanded Marine Security Guard detachments at US embassies in war-torn Bujumbura, Burundi, and in the dangerous city of Bogota, Colombia. After excelling as a Detachment Commander and being named "Detachment of the Year" in South America, MSgt McAnulty was selected to serve as an instructor/advisor at the Marine Security Guard school in Quantico, VA from Apr 2004 until Apr 2006. Weeks prior to this assignment however, during civil unrest in Haiti, MSgt McAnulty's expertise in embassy security and low intensity conflict was needed; he was sent to the US embassy in Port-au-Prince, Haiti to ensure the readiness of the embassy's Marine detachment and provide tactical advice to security personnel. After assuming the duties of instructor at the Marine Security Guard battalion HQs in Quantico, VA, he revamped the weapons training for Marine Security Guard battalion and was directly responsible for improving the overall marksmanship capability of Marine guards, which proved vital in the battalion's role in the global war on terrorism. In conjunction with teaching duties, he continued an active security role within Marine Security Guard battalion. In Dec 2004, when terrorists attacked the US Consulate in Jeddah, Saudi Arabia, MSgt McAnulty was immediately sent in to provide extra security and provide tactical and personal guidance to the Marines. In March 2006, MSgt McAnulty was transferred to 3rd Battalion, 4th Marines, 1st Marine Division in 29 Palms, CA and served as the company gunnery sergeant for Weapons Company and later as the operations chief. He deployed to Iraq with 3rd battalion, 4th Marines for combat operations in direct support of Operation Iraqi Freedom.

His many Awards include: Navy And Marine Corps Commendation Medal (With Gold Star), Navy And Marine Corps Achievement Medal (With 3 Gold Stars), Navy Unit Commendation (With Bronze Star), Navy Meritorious Commendation Medal (With 3 Bronze Stars), Marine Corps Good Conduct Medal (With 4 Bronze Stars), National Defense Service Medal (With 1 Bronze Stars), Armed Forces Expeditionary Medal, Southwest Asia Service Medal, Iraqi Campaign Medal, Global War On Terrorism Service Medal, Korean Defense Service Medal, Sea Service Deployment Ribbon (5th Award), Navy And Marine Corps Overseas Service Ribbon, Kuwait Liberation Medal, Marine Security Guard Ribbon (3rd Award), Expert Pistol (6th Award), And Expert Rifle (9th Award).

Brian was a passionate Marine who put the needs of others before his own. He was described as loyal, unselfish, kind, patriotic, and brave by his fellow Marines and peers. He had traveled the world with the Marine Corps and soaked up the local cultures and languages. He also loved soccer, military history, and deeply loved his family.

Survivors include his parents Robert and Frances McAnulty; brother and sister in law Brett and Stacy McAnulty; and his beloved nieces Cora and Lily all of Kernersville; and his beloved family with the United States Marine Corps.

Memorial contributions may be made to Fisher House Foundation, 1401 Rockville Pike, Suite 600, Rockville, MD, 20852.

Submitted by:
Alan H Barbour, Historian, USMC Combat Helicopter Association, 20061223
---
The Vicksburg Post
FRIDAY DECEMBER 22, 2006 Last modified: Thursday, December 14, 2006 12:27 PM CST


Vicksburg Marine, WC grad dies in Iraq

By Sam Knowlton

[12/14/06]A 19-year U.S. Marine who grew up in Vicksburg died in Iraq Monday. He was described by friends and family as dedicated to the Marines and his mission.

Master Sgt. Brian P. McAnulty was aboard a CH-53 that crashed just after takeoff in Anbar Province, the U.S. Department of Defense said Wednesday afternoon.

The crash was under investigation, but was not due to hostile action, the Defense Department said. Three other Marines were also killed in Anbar the same day by improvised explosive devices.

Total U.S. deaths in Iraq are at 2,937 with 39 from Mississippi. Previous fatalities have been from Utica, Port Gibson and Hollandale. McAnulty was the first from Vicksburg to die in the war that started in March 2003.

He was a 1985 graduate of Warren Central High School, where he was a soccer standout.

Two days before Christmas of the year of his graduation, McAnulty was a passenger in a car wreck in which a good friend and fellow soccer player, Dennis Mlakar, was killed.

Dennis Mlakar's father, Dr. Paul Mlakar of Vicksburg, was among those saying he had kept up with McAnulty and admired his dedication.

Mlakar, a veteran of the U.S. Army and a top research scientist for the U.S. Army Corps of Engineers, said he and Bob McAnulty, Brian's father, had seen many young men "find themselves" through military service.

"But neither of us had seen anyone find themselves so quickly as Brian had," Mlakar said. "By the end of basic training, I mean, he was there. That was his life."

McAnulty's parents, Bob and Fran McAnulty, lived in Vicksburg from the mid- to late-1970s. Bob McAnulty, a retired U.S. Navy chief petty officer, worked in the construction of the Grand Gulf Nuclear Station in Claiborne County and stayed to help operate it, Mlakar said.

The McAnultys and the Mlakars were among the parents who helped lay the foundation for Vicksburg's youth-soccer program, said Brian McAnulty's soccer coach for four years at WCHS, Lucy Young. Bob McAnulty officiated soccer games for the then-young Vicksburg Soccer Organization, and Brian McAnulty's class of players spent many Saturdays traveling and playing games together, Young said.

"Brian was a dedicated player," Young said. "He was quiet. They were a real close-knit group."

Brian McAnulty played on the WCHS team for four years, playing a mainly defensive position. During those years the team lost just five games and had two perfect seasons, one 10-0 and the other, in McAnulty's senior year, 13-0.

After graduating from WCHS, McAnulty attended Hinds Community College for three semesters before enlisting, Mlakar said.

"I kept up with him through his parents," said Young, who described McAnulty as "a good student" and "a scholar-athlete." "I know he believed in what he was doing," she said. "He was a young man with a bright future in front of him."

As a Marine, McAnulty, about a year short of retirement eligibility, had been posted to U.S. embassies in Paraguay; Seoul, South Korea; Budapest, Hungary; Bujumbura, Burundi; and, most recently, Bogota, Colombia, said his brother, Brett McAnulty. From about late 2003 until 2005, McAnulty had taught at the USMC's security-guard school in Quantico, Va.

After Bob McAnulty retired from Grand Gulf about 10 years ago, he and his wife became frequent travelers in their motor home, settling near Brett and his family in Kernersville, N.C., where, today, services for Brian were being planned at Pierce-Jefferson Funeral Home.

In addition to his parents and brother, McAnulty is survived by his sister-in-law, Stacy; and their two daughters, Cora and Lily.

Earlier this year, McAnulty had been assigned to the USMC base at Twentynine Palms, Calif., from which he was deployed to Iraq in August or early September as a member of the 3rd Battalion, 4th Marine Regiment, 1st Marine Division, I Marine Expeditionary Force.

He also had served a combat deployment during Operation Desert Storm in 1991 and served as a security guard aboard the aircraft carrier the USS John F. Kennedy. Other postings included to Camp Pendleton, Calif., and Japan.

"He loved what he was doing," Brett McAnulty said of his brother. "He wouldn't have rather been anywhere else."

Mlakar said he visited McAnulty at McAnulty's posting in Hungary in 1996, while Mlakar was on a Corps special assignment.

"He was proud to be serving his country, as I'm sure he was to the end," Mlakar said. "Brian was the type of leader that any parent would want to have leading their son or daughter into harm's way."

Anbar province encompasses much of west-central Iraq, from near Baghdad to the country's borders with Syria, Jordan and Saudi Arabia. The province includes the Euphrates River cities of Hadithah, Ramadi and Fallujah.

They called him 'Top'

In an e-mail message to Brian McAnulty's brother, a fellow noncommissioned officer in Iraq and his roommate for the three months before he died says Brian McAnulty was known to all as simply "Top."

"Top had an infectious personality and was loved by all," the Marine wrote. "If there was a group of Marines gathering on the LZ, it was because Top was entertaining. He would tell stories and jokes. He smiled and laughed. When he was "on," everyone wanted to be in on the action.

"He was the most passionate Marine I have ever been in contact with. He was emotional to a fault. He loved Marines and would do anything for HIS Marines. He always sacrificed his own comfort to provide for others. He was kind, unselfish, honest and brave. The one quality which I treasured most was his loyalty."

Submitted by:
Alan H Barbour, Historian, USMC Combat Helicopter Association, 20061222
---
CH-53E Super Stallion
The Super Stallion is similar to the helicopter that MSgt McAnulty was aboard prior to his death.
Submitted by:
www.usmc.mil/marinelink, Historian, USMC Combat Helicopter Association, 20061223
---