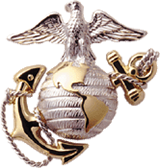 Incident Date 20061218 HMLA-267 Ground N/A - Died of wounds from mortar fragments during ground attack
[GROUND]
Kryst, Kevin M. Capt Grnd Casualty HMLA-267 MAG-39/3rdMAW/1stMEF 2006-12-18

---
KRYST, KEVIN M. : CAPT : O3 : USMC : 27 : WEST BEND : WI : assigned to Marine Light Attack Helicopter Squadron 267, Marine Air Group 39, 3rd Marine Air Wing, Miramar, CA : died of wounds sustained at Camp Korean Village during mortar attack : Al Anbar : Iraq
---
DOD IMMEDIATE RELEASE - 19 Dec 2006
NEWS RELEASES from the United States Department of Defense

No. 1293-06 IMMEDIATE RELEASE
December 19, 2006
Media Contact: (703) 697-5131/697-5132
Public/Industry(703) 428-0711

DoD Identifies Marine Casualties

The Department of Defense announced today the death of two Marines who were
supporting Operation Iraqi Freedom.

Lance Cpl. Nicklas J. Palmer, 19, of Leadville, Colo.

Capt. Kevin M. Kryst, 27, of West Bend, Wis.

Palmer died Dec. 16 while conducting combat operations in Al Anbar province,
Iraq. He was assigned to the 1st Combat Engineer Battalion, 1st Marine Division,
I Marine Expeditionary Force, Camp Pendleton, Calif.

[Capt Kevin] Kryst died Dec. 18 from wounds received while conducting combat operations in Al Anbar province, Iraq. He was assigned to Marine Light-Attack Helicopter Squadron 267 [HMLA-267], Marine Aircraft Group 39, 3rd Marine Aircraft Wing, I Marine Expeditionary Force, Camp Pendleton, Calif.
Submitted by:
Alan H Barbour, Historian, USMC Combat Helicopter Association, 20061222
---
Capt Kevin M. KRYST
West Bend soldier killed in Iraq
The Reporter Staff and The Associated Press

CAMPBELLSPORT — Staff and residents of St. Joseph Convent in Campbellsport are mourning the death of an employee's son killed in Iraq.

Marine Corps Capt. Kevin M. Kryst, 27, of West Bend, was killed in combat Monday in al-Anbar province, Iraq. His mother, Elizabeth Kryst, is a certified nursing assistant at St. Joseph's.

Kevin Kryst was assigned to Marine Helicopter Squadron 267, Marine Aircraft Group 39, Third Wing, First Marine Expeditionary Force in Camp Pendleton, Calif. Funeral arrangements are pending.

Kryst was killed only weeks after beginning his second deployment there, his mother said Tuesday. "He died from injuries due to being hit by a fragment of a mortar," Elizabeth Kryst said. "We're proud of him," she said. "But we're at a loss without him."

Kryst was the oldest of six children. He had four younger brothers and a younger sister. He graduated from West Bend West High School in 1997 and the University of Wisconsin-Madison in 2001. He enlisted upon graduation.

Kryst's great-grandfather had been a Marine. "It was something he always wanted to do," Elizabeth Kryst said. Kryst was first deployed in Iraq during 2004. "He was always very active, very busy. He had a need for speed, and that's why he got flying helicopters," Elizabeth Kryst said. Her son was part of the 15th Marine Expeditionary Unit, she said.

The unit's Web site had a statement posted Dec. 4, in which it said it had established its headquarters at Camp Korean Village near Rutbah and begun counterinsurgency operations to neutralize anti-Iraq forces in the province.

Patrick Gardon, West Bend West principal, issued a statement Tuesday saying that Kryst had been on the school's swimming team and part of its wind ensemble.
Submitted by:
Alan H Barbour, Historian, USMC Combat Helicopter Association, 20061222
---
Camp Korean Village, Al Anbar, Iraq
Camp Korean Village / "Camp KV"

Camp Korean Village (also known as Camp KV) is located in a remote stretch of Iraq's western desert, close to the Syrian-Iraq border, and near the highway that connects Jordan with Baghdad. Ar Rutbah is the closest town to Camp Korean Village. Camp Korean Village is believed to be located at one of the H-3 facilities. Camp Korean Village got its name because it once housed Korean laborers who paved the Amman-Baghdad highway during Saddam Hussein's regime.

The camp is surrounded on all sides by miles of sand, and as of late-March 2004, did not have access to satellite television.

As of July 2004, Camp Korean Village served as a base camp for elements of 1st Marine Division's Regimental Combat Team 7, which helped the Iraqis run checkpoints along the Syrian and Jordanian borders and patrol western Iraq.

The small collection of concrete buildings, intermingled with Marine Corps tents has also been home to detachments from the 3rd Marine Aircraft Wing, who provide air and communication support to the infantry units based here.

All together, the camp population, though often fluctuating, has frequently exceeded several hundred troops, with only a few dozen 1st FSSG Marines supporting them. These are tasked with providing amenities like a post office, post exchange and disbursing office to the camp. These 1st FSSG Marines are sent out to camps such as Camp Korea and are expected to operate without daily supervision from their higher headquarters.

While the post office delivers Marines' cookies and brownies, the small post exchange stocks basic necessities, such as toiletries, and nice-to-haves, such as snack food and tobacco. Unfortunately, a thanks alone doesn't pay the bill. To shop at the PX, Marines need to be able to get access to their money, a task that can be difficult in the desert. The Marines do have the camp disbursing office, though, where they can go to get their money, and which is staffed by 1st FSSG Marines. These 1st FSSG disbursers are also taked with purchasing items from the local Iraqi merchants for use on camp. The money is also used to pay contractors who are helping to rebuild Iraq's infrastructure as part of the Marine Corps' mission to conduct security and stability operations.

Regular convoys are used to continually supply the camp, including fuel. Camp Korea's fuel farm was, as of early July 2004, run by five 1st FSSG Marines.

In addition, a small detachment of 1st FSSG sailors, including a general surgeon, an anesthesiologist, a trauma doctor, a nurse and several corpsmen, have been located at the facility to provide vital medical care to anyone who needs it. Shock Trauma Platoon 7, along with Forward Resuscitative Surgical System 3, stabilizes patients from the local area for transfer to higher-level medical facilities, such as those located at Camp Al Asad or in Baghdad. The facility serves as the first point of treatment for soldiers suffering from trauma for the region surrounding the camp.

On August 9, 2004, Camp Korea serverd as the location for the first combat zone landing for airdropped supplies using the Sherpa GPS-guided parachute system. Programmed with the drop zone's coordinates, guided by the Global Positioning System, and maneuvered by motor-tugged lines, the units each sat atop a pallet of rations for Marines based at Camp Korea and steering themselves from nearly two miles high to within less than 200 meters of their target.

Submitted by:
www.globalsecurity.com, Historian, USMC Combat Helicopter Association, 20061223
---
AH-1W Super Cobra
Super Cobra similar to that flown by Capt Kevin Kryst at Camp Korean Village, western Iraq
Submitted by:
Alan H Barbour, Historian, USMC Combat Helicopter Association, 20061223
---