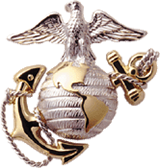 Incident Date 20070207 HMM-364 CH-46E - BuNo Unknown - Shot down by shoulder fired missile near Fallujah
[CREW]
Ruiz, Manuel A. HM3 Corpsman-Crew HMM-364 2ndMEDBN/2ndMARLOGGRP 2007-02-07
Minjares, Gilbert NMN HM1 Corpsman-Crew HMM-364 MAG14/2ndMAW 2007-02-07
Saba, Thomas Cpl Crew HMM-262 2007-02-07
Tijerina, James Sgt Crew Chief HMM-364 2007-02-07
Pfister, Travis Sgt Crew HMM-364 2007-02-07
Landaker, Jared 1/LT Co-Pilot HMM-364 2007-02-07
Harris, Jennifer Capt Pilot HMM-364 2007-02-07

---
RUIZ, MANUEL A. : HM-3 : 21 : FEDERALSBURG : MD : AL ANBAR PROVINCE : IRAQ : 2ndMEDBN/2ndLOGGRP/IIMEF : CAMP LEJEUNE, NC
MINJARES, GILBERT : HM1 : 31 : ELPASO : TX : AL ANBAR PROVINCE : IRAQ : MAG-14, 2ndMAW, MCAS Cherry Point, NC
SABA,THOMAS : CPL : USMC : 30 : Al Anbar Province : Iraq
PFISTER, TRAVIS : USMC :
---
Video of Missile Before Impact and After the Impact
Insurgent video of incident shows conclusive evidence that H-46 was shot down by enemy fire. Video shows missile approaching aft end of helicopter after the helicopter turns away from the camera, exposing the intensified heat of the engines to the missile. Impact with helicopter immediately after missile fires. Video at http://www.strategypage.com/military_photos/200721443737.aspx

Enemy action confirmed as cause of crash by USMC on 14 February.
Submitted by:
Alan H Barbour, Historian, USMC Combat Helicopter Association, 20070215
---
DOD Release - 9FEB2007
IMMEDIATE RELEASE No. 156-07
February 09, 2007


--------------------------------------------------------------------------------

DoD Identifies Navy Casualties


The Department of Defense announced today the death of two sailors who were supporting Operation Iraqi Freedom.

Petty Officer 1st Class Gilbert Minjares Jr., 31, of El Paso, Texas, and Petty Officer 3rd Class Manuel A. Ruiz, 21, of Federalsburg, Md., died Feb. 7 in a helicopter crash in Al Anbar Province, Iraq. The cause of the crash is under investigation.

Minjares was assigned to Marine Aircraft Group 14, 2nd Marine Aircraft Wing, Cherry Point, N.C., and Ruiz was assigned to 2nd Medical Battalion, 2nd Marine Logistics Group, II Marine Expeditionary Force, Camp Lejeune, N.C

Submitted by:
Alan H Barbour, Historian, USMC Combat Helicopter Association, 20070209
---
DOD Release - 15 FEB 2007
IMMEDIATE RELEASE No. 182-07
February 15, 2007

DoD Classifies Marine Casualties

The Department of Defense announced today the classification of five Marines that died Feb. 7 in a helicopter crash to killed in action. The crash was determined to be a result of enemy action in Al Anbar province, Iraq.
Capt. Jennifer J. Harris, 1st Lt. Jared M. Landaker, Sgt. Travis D. Pfister, and Sgt. James R. Tijerina were assigned to Marine Medium Helicopter Squadron 364, Marine Aircraft Group 39, 3rd Marine Aircraft Wing, I Marine Expeditionary Force, Camp Pendleton, Calif.
Cpl. Thomas E. Saba was assigned to Marine Medium Helicopter Squadron 262, Marine Aircraft Group 36, 1st Marine Aircraft Wing, III Marine Expeditionary Force, Okinawa, Japan.
Media with questions about Harris, Landaker, Pfister, and Tijerina can contact the 3rd Marine Aircraft Wing Public Affairs Office at (858) 577-6000. Media with questions about Saba can contact the Okinawa Public Affairs Office at 011-81-611-745-0790.

Submitted by:
Alan H Barbour, Historian, USMC Combat Helicopter Association, 20070215
---
News Article

From foxnews.com - Feb 7, 2007

U.S. Helicopter Goes Down as Baghdad Security Operation Begins
Wednesday, February 07, 2007

BAGHDAD, Iraq — A Sea Knight helicopter [CH-46E] crashed Wednesday northwest of Baghdad, killing all seven people on board, the military said, the fifth chopper lost in Iraq in just over two weeks.

The military said the Marine helicopter went down in Anbar province, an insurgent stronghold west of Baghdad, while conducting routine operations and all seven crew members and passengers were killed in the crash.

It did not give a cause for the crash. A senior U.S. defense official said the CH-46 helicopter did not appear to have been hit by hostile fire, but an Iraqi air force officer said it was downed by an anti-aircraft missile and an Al Qaeda-linked Sunni group claimed responsibility for the downing.

Meanwhile, the long-awaited Baghdad security operation has begun, said U.S. military spokesman Maj. Gen. William Caldwell, a day after Prime Minister Nouri al-Maliki acknowledged the plan to pacify the violence-ridden capital had been slow to start and had allowed insurgents time to step up attacks that have killed hundreds of Iraqis in recent weeks.

The twin-rotor helicopter was operated by Marines, and other Marine aircraft were in visual contact at the time it went down, the U.S. official said, but he did not know whether a distress signal was communicated by radio.

The helicopter went down about 20 miles northwest of the capital, Caldwell said, although he declined to comment on casualties or give a cause for the crash.

"A quick reaction force is on site and the investigation is going on as we speak," he told reporters in Baghdad.

U.S. forces sealed off the area and helicopters buzzed overhead as flames and a huge plume of black smoke billowed from the wreckage in an open field, not far from a squat concrete farmhouse.

U.S. military officials have said the Baghdad operation began to be put in place when President Bush announced it Jan. 10, and Caldwell said Wednesday it was "ongoing as we speak." Officials have said there would be no announced start of the security sweep but instead it would build gradually.

The Iraqi officer who is leading the security drive, Lt. Gen. Abboud Gambar, took over the operation headquarters Monday.

"Portions are already being put in place, and we'll continue to put more into place as the forces arrive and the assets become available," Caldwell said.

Bush is increasing the number of U.S. troops in Iraq by 21,500, including 17,500 for Baghdad, as part of the efforts. But the series of helicopter crashes underscores the dangers facing U.S. troops as they step up their presence.

The Iraqi air force officer, who was familiar with the helicopter investigation but spoke on condition of anonymity because he was disclosing confidential information, said the chopper went down after it was hit by an anti-aircraft missile.

Witnesses also said it had been shot down in a field in the Sheik Amir area northwest of Baghdad in a Sunni-dominated area between the Taji air base, 12 miles north of Baghdad, and Karmah, 50 miles to the west of the capital.

"The helicopter was flying and passed over us, then we heard the firing of a missile," said Mohammad al-Janabi, a farmer who was speaking less than a half-mile from the wreckage. "The helicopter, then, turned into a ball of fire. It flew in a circle twice, then it went down."

Iraqi insurgents have used heavy machine guns, rocket-propelled grenades and shouldered-fired SA-7 anti-aircraft missiles throughout the conflict. U.S. officials believe Iran is supplying Shiite militias with new weapons including more powerful roadside bombs, Katyusha rockets and a newer class of RPGs.

Some of those weapons could have found their way into the hands of Sunni insurgents, who operate around Taji.

The U.S. military relies heavily on helicopters to avoid roadside bombs and insurgent ambushes. Any new threat to helicopters would be a serious challenge.

The CH-46 is used by the Marines primarily as a cargo and troop transport, and can carry 25 combat-loaded troops, according to the think tank GlobalSecurity.org.

The claim of responsibility came in an Internet statement signed by the Islamic State in Iraq, an umbrella group of several Sunni insurgent groups, including al-Qaida in Iraq. The same group claimed responsibility for downing two other helicopters recently.

The authenticity of the statement — posted on a Web forum where the group often issues statements — could not be independently confirmed.

Submitted by:
Alan H Barbour, Historian, USMC Combat Helicopter Association, 20070208
---
Local News
Swampscott Marine Captain Dies In Helicopter Crash

By John R. Ellement and Andrew Ryan, Globe Staff

A Marine captain from Swampscott, who tackled the rigors of the US Naval Academy and became a helicopter pilot, died Wednesday in a crash during her third tour in Iraq, according to a town veteran official.

Captain Jennifer Harris, 28, was the second Swampscott native to die in the war. This morning, firefighters hung black and purple memorial bunting on the sides of their station on Burrill Street. Flags also flew at half-staff at the police station next door.

James Schultz, the veteran's agent in town and a Swampscott police detective, said he had known Harris since she was senior at Swampscott High School in 1996. He said he visited her family shortly after the military notified them about her death.

A CH-46 Sea Knight helicopter crashed on Wednesday in a field in Anbar province, about 20 miles from Baghdad. All seven people onboard died, according to the Associated Press.

Harris went to the US Naval Academy in Annapolis, Md., where she graduated in 2000. Schultz said she chose the most difficult path at the academy when she decided to be trained as a Marine officer.

"She liked to take on the challenges," Schultz said.

This morning a steady parade of cars stopped by her family's greenish ranch-style home on Elwin Street in Swampscott. A flag in the backyard flew at half-staff. A note on the door asked that the media: "Please respect our privacy. Thanks."

"Jennifer Harris exemplified the best of what this country has to offer," her family said in statement read to the media at the Swampscott VFW hall. "She was proud to be a Marine and proud to serve her country."

Harris was an only child. Her father "was incredibly proud of his daughter," Schultz said.

During Harris' first tour, her father remained relatively calm, Schultz said. He grew a little more apprehensive during her second, and by the third tour, "He seemed to be a little more pensive," Schultz said. The family was devastated by her death.

Submitted by:
Alan H Barbour, Historian, USMC Combat Helicopter Association, 20070209
---
News Article
A loyal Marine's final sacrifice
Killed in chopper crash, former Islander had extended his Iraq tour
Friday, February 09, 2007
By GLENN NYBACK
STATEN ISLAND ADVANCE
STATEN ISLAND, N.Y. -- When Marine Cpl. Thomas Saba, 30, learned last month that his unit had been called for Iraq duty, the former Grymes Hill resident chose to forgo his discharge in April and extend his tour as a helicopter crew member until September.

Yesterday, Saba's family mourned the loss of their hero son -- one of seven American troops killed when a U.S. Marine transport helicopter crashed in flames Wednesday in a field northwest of Baghdad.

"He was due to come home," said his mother, Barbara, through tears, as she and her husband, Tony Saba, waited yesterday to fly back from vacation in Florida to their Toms River, N.J., home. "He didn't have to go to Iraq. He chose to go. He wanted to be with his brothers."

Saba, a 1994 graduate of Susan Wagner High School, moved with his family to Toms River in the late 1990s. He made a five-year commitment to the Marine Corps shortly after 9/11, enlisting on April, 21, 2002. For most of that time, he was assigned to the Marine Medium Helicopter Squadron 262, The Flying Tigers, in Okinawa, Japan. The January deployment to Iraq was the first combat deployment of the squadron since the Vietnam war.

A statement from the military didn't explain why the 30-year-old CH-46 Sea Knight helicopter crashed near Fallujah in Anbar province, about 20 miles outside Baghdad. Marine Corps officials said it appeared the pilot was trying to make a quick landing and lost control of the burning helicopter as it descended.

Submitted by:
Alan H Barbour, Historian, USMC Combat Helicopter Association, 20070210
---