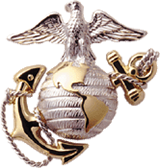 Incident Date 19950220 HMLA-267 UH-1N - BuNo 159692 - - Unknown
[CREW]
Harris, Justin A Sgt Crew HMLA-267 USS ESSEX 1995-02-20

---
HARRIS JUSTIN A : SGT : USMC : 23 : Lucas : OH :
---
Personal Narrative
Sgt Justin Harris was killed near Mogadishu, Somalia. He was the last US fatality in Somalia.

He died Feb 20th of 1995 when his Huey, N model, had a droop coming off the flight deck of the USS Essex. It smacked the IO and rolled about 100yds from the boat. The pilot, his name escapes me now, struggled with Justin to unlatch his gunner belt. Obviously they were unsuccessful.

The search was very short in duration, lasting maybe 6 hours, which was upsetting but quite honestly, we knew where he went down and we knew what the result was.

I spent 11+ years in the Marine Corps but I always look at my time in Somalia as the best time of my life. It's when I was most alive, doing something that mattered. For your website to recognize Sgt Harris and what he meant to the Marines of HMLA-267, I think that would be enough.

Submitted by:
Sgt Russ McDowell, HMLA-267 Avi/FC 1993-1995, 20050908
---
First Hand Narrative
The pilot referred to as the one who tried to help the crew chief was Capt Eric Douglas, a UH-1N pilot with HMLA-267. He was struggling to free the crew chief when the weight of the helicopter dragged him under water.
Submitted by:
Mike Binney, knew the pilot, 20100105
---
Newspaper Article
THE VIRGINIAN-PILOT

DATE: Tuesday, February 21, 1995
DATELINE: MOGADISHU, SOMALIA

ONE MISSING AFTER MARINE HELICOPTER CRASHES OFF SOMALIA
A Marine sergeant was missing Monday after a U.S. helicopter crashed into the ocean near Mogadishu.

Troops were preparing to protect withdrawing U.N. peacekeepers.

Sgt. Justin A. Harris, 23, of Lucas, Ohio, could not be found after the helicopter from the San Diego-based Essex went down Sunday morning, said Pentagon spokesman Bob Porter.

Four others on board the Huey helicopter were rescued by boats from the Essex and treated for minor cuts and bruises, a Navy statement said.

It said the helicopter had lifted off for a routine training mission when it crashed into the Indian Ocean about 100 yards from the Essex, 25 miles southeast of the Somali capital.

The statement, released Monday, gave no names and did not explain why news of the accident was withheld.

Submitted by:
Alan H Barbour, Historian, USMC Combat Helicopter Association, 20050908
---