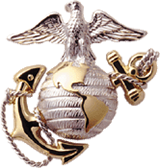 Incident Date 19610815 VMO-6 (FW) O1-B - BuNo 140101 - - SAR - crashed as a result of search in extreme terrain
[CREW]
Henderson, David H 1stLT AO VMO-6 (FW) MCAF Camp Pendleton 1961-08-15
McDuff, Clinton David 1stLT Pilot VMO-6 (FW) MCAF Camp Pendleton 1961-08-15

---
HENDERSON, DAVID H : USMCR : 1LT : 02 :
McDUFF, CLINTON DAVID : USMCR : 1LT : O2 :
---
USMC Information
On 15 August 1961 two VMO-6 aircraft, an OE and an HOK, crashed and burned at the mouth of Horno Canyon. The pilot in the helicopter, Second Lieutenant Andrew B. Banks Jr., and the observer, First Lieutenant David A. Wollard, were burned but survived. The crew of the OE, First Lieutenant Clinton D. McDuff, the pilot, and First Lieutenant David H. Henderson, an aerial observer, were killed in the crash. The HOK had lost power and crashed, and the OE, while attempting to render assistance, made a tight turn in the canyon, lost control and crashed.
Source:
Source: VMO-6 Squadron History
Submitted by:
Alan H Barbour, Researcher, Historian, USMC Combat Helicopter Association, 20110101
---