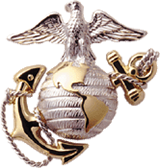 Incident Date 19641008 HMH-462 CH-37 BuNo 145858+ - Crashed on takeoff during aircraft ferry operation
[CREW]
Maisel, Richard A Cpl Crew HMH-462 MCAS El Toro 1964-10-08
Graves, John J. Sgt Crew Chief HMH-462 MCAS El Toro 1964-10-08
McDowell, John G. 1stLT Co-Pilot HMH-462 MCAS El Toro 1964-10-08
Dahl, Marshall H. Capt Pilot HMH-462 MCAS El Toro 1964-10-08

---
MAISEL, RICHARD A : CPL : USMC : 21 : WILLIAMS : IA
GRAVES, JOHN J : SGT : USMC : 30 : SANTA ANA : CA :
McDOWELL, JOHN G : 1LT : USMCR : 26 : MEMPHIS : TN :
DAHL, MARSHALL H. : CAPT : USMC : 26 : ORANGE : CA :
---
Newspaper Article
October 8, 1964 just after takeoff from Kingsville ferrying a Deuce from Jacksonville to Santa Ana - newspaper article attached.

I'm going to guess that when you request and receive the accident report it's going to be BuNo145858. That aircraft entered O&R at JAX on 18 Apr 1964; six months to accomplish is about right. Sid's database shows the aircraft fate as "unknown."
Submitted by:
Craig Thorson, 20120611
---
Synopsis of Incident
The crew was ferrying a helicopter (CH-37C) to MCAS Santa Ana, CA from NAS Jacksonville, FL. They had flown the same tyoe of helicopter to Jacksonville for overhaul and were enroute home with the replacement aircraft.

The crew was enroute to Randolph Field, San Antonio, TX for their next stopover. As they departed NAAS Kingsville, TX they crashed and burned on takeoff.




Submitted by:
Alan H Barbour, Historian, Historian, USMC Combat Helicopter Assoc, 20120611
---
Personal Information
John (Jack) McDowell was in class 44-61 as a MARCAD and finished in our AOC class 45-61. At Saufley, he finished his A-! and wanted to quit ... fear of flying - made it through only to meet this terrible fate. He was very funny guy to be around. RIP
Submitted by:
Don Ward, classmate at Pensacola, 20120611
---