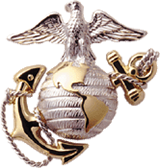 Incident Date 19771021 HMH-462 CH-53A BuNo 157139 - Loss of directional control due to overweight external cargo
[CREW]
Anderson, Charles Sgt Crew HMH-462 1977-10-21
Casey, William Sgt Crew HMH-462 1977-10-21
Gebhardt, George M Capt Pilot HMH-462 1977-10-21
Crapse, John L Capt Pilot HMH-462 1977-10-21
[PASSENGERS]
Dolan, S R HN (Corpsman) Passenger HMH-462 BLT 3/9 1977-10-21
Wright, D A PFC Passenger HMH-462 BLT 3/9 1977-10-21
West, J L LCpl Passenger HMH-462 BLT 3/9 1977-10-21
Suda Jr., A LCpl Passenger HMH-462 BLT 3/9 1977-10-21
Smith, D G Sgt Passenger HMH-462 BLT 3/9 1977-10-21
Schwartz, K K PFC Passenger HMH-462 BLT 3/9 1977-10-21
Quiane, M L LCpl Passenger HMH-462 BLT 3/9 1977-10-21
Layne, H L LCpl Passenger HMH-462 BLT 3/9 1977-10-21
Lafferre, M A PFC Passenger HMH-462 BLT 3/9 1977-10-21
Jones, B I PFC Passenger HMH-462 BLT 3/9 1977-10-21
Hallam, Owen Cpl Passenger HMH-462 BLT 3/9 1977-10-21
Fitzpatrick, M L LCpl Passenger HMH-462 BLT 3/9 1977-10-21
Ernsberger Jr., L H Cpl Passenger HMH-462 BLT 3/9 1977-10-21
Dicag, A R Cpl Passenger HMH-462 BLT 3/9 1977-10-21
Brinkley, K W PFC Passenger HMH-462 BLT 3/9 1977-10-21
Bowman, Steven R LCpl Passenger HMH-462 BLT 3/9 1977-10-21
Bennett, R N Cpl Passenger HMH-462 BLT 3/9 1977-10-21
Bauer, J R PFC Passenger HMH-462 BLT 3/9 1977-10-21
Baker, A R LCpl Passenger HMH-462 BLT 3/9 1977-10-21
Aguirre, F R LCpl Passenger HMH-462 BLT 3/9 1977-10-21

---
Exercise FORTRESS LIGHTNING, Mindoro, PI
Exercise FORTRESS LIGHTNING, Mindoro, PI
Exercise FORTRESS LIGHTNING, Mindoro, PI
Exercise FORTRESS LIGHTNING, Mindoro, PI
Exercise FORTRESS LIGHTNING, Mindoro, PI
Exercise FORTRESS LIGHTNING, Mindoro, PI
Exercise FORTRESS LIGHTNING, Mindoro, PI
Exercise FORTRESS LIGHTNING, Mindoro, PI
Exercise FORTRESS LIGHTNING
Exercise FORTRESS LIGHTNING, Mindoro, PI
Exercise FORTRESS LIGHTNING, Mindoro, PI
Exercise FORTRESS LIGHTNING, Mindoro, PI
Exercise FORTRESS LIGHTNING, Mindoro, PI
Exercise FORTRESS LIGHTNING, Mindoro, PI
Exercise FORTRESS LIGHTNING, Mindoro, PI
Exercise FORTRESS LIGHTNING, Mindoro, PI
Exercise FORTRESS LIGHTNING, Mindoro, PI
Exercise FORTRESS LIGHTNING, Mindoro, PI
Exercise FORTRESS LIGHTNING, Mindoro, PI
Exercise FORTRESS LIGHTNING, Mindoro, PI
Exercise FORTRESS LIGHTNING, Mindoro, PI
Exercise FORTRESS LIGHTNING, Mindoro, PI
Exercise FORTRESS LIGHTNING, Mindoro, PI
Exercise FORTRESS LIGHTNING, Mindoro, PI
---
Leatherneck Article
CREW: HMH – 462

Crapse, John L., Capt
Gehardt, George M., Capt.
Casey, William Sgt.
Anderson, Charles, Sgt.

PASSENGERS – USMC Alpha

Aguirre, F R LC PL
Baker, A R LC PL
Bauer, J R PFC
Bennett, R N C PL
Bowman, Steve R LC PL
Brinkley, K W PFC
Dicag, A R CPL
Ernsberger Jr., L H CPL
Fitspatrich, M L LC PL
Hallam, O or O,Hallam CPL
Jones, B I PFC
LaFferre, M A PFC
Layne, H L LC PL
Quiane, M L LC PL
Schwartz, K K PFC
Smith, D G SGT
Suda, A LC PL
West, J L LC PL
Wright, D A PFC

PASSENGERS – USMC Bravo
Holman, E C PFC
Workman, J F SSGT
Jacobson, G J CPL
Morris, E J PFC
Fernald D G LC PL
Hancock, D G LCPL
Hathway, A W PFC
Kane, M PFC
Lane, E N PFC
Criega, R S LCPL
Ward, G J PFC
Perry, R G PFC


PASSENGERS – USN
Baxter, W C HA
Dolan, S R HN

Exercise Fortress Lightning, October 21, 1977

Source:
Leatherneck
Submitted by:
Alan H Barbour, Historian, Researcher, USMC Combat Helicopter Association, 20150226
---
Narrative

Date: October 21, 1977
Time: 10:30
Location: Mindoro, Philippines
Operator: Military - U.S. Marine Corps
Flight #: ?
Route: ?
AC Type: Sikorksky CH-53 (helicopter)
Registration: 157139
cn / ln: ?
Aboard: 37 (passengers:? crew:?)
Fatalities: 31 (passengers:? crew:?)
Ground: 0
Summary: After lifting a water container the aircraft began rotating until control was lost and contact was made with the ground, shearing off the tail rotor and a large portion of the tail assembly. New engines were installed in the CH-53s to increase the power of the main rotor and on a whole to make the helicopter more powerful. However, it was soon evident that the tail rotor could not balance the increased power created by the main rotor. Under certain conditions the aircraft would become unstable and lose directional heading. Sikorsky warns of these conditions. To compensate for the mistake that had been made, Sikorsky designed and tested a bell crank system to stabilize the rear rotor. After seven years, this helicopter was still not retrofitted with the bell crank system. Gross weight of the container exceeded the lifting capacity of the helicopter. No restrains used by the passengers.

Submitted by:
Alan H Barbour, Historian, Researcher, USMC Combat Helicopter Association, 20150226
---
Personal Tribute
Thirty five years ago today, on October 21, 1977 a CH-53 crashed on the Philippine island of Mindoro, killing 24 of the 37 onboard. Our battalion, BLT 3/9 had just finished Operation Fortress Lightning and we were being transported by helos back to Subic Bay, where we would later board the ships and head back to Okinawa. This CH-53, with it's crew of four was carrying 31 Marines and two Navy Corpsmen with all of their gear. It also had a water bull hooked to the lift under it. If my knowledge and memory serves me correctly, there was some type of problem with the tail rotor which caused it to go into a spin shortly after take off. It struck the side of a mountain, rolling down the mountain and eventually bursting into flames. I believe, or at least was always told that all of the 13 survivors were either thrown out during the spin or fell out as it rolled down the mountain. I do know that at least a couple of them were found in tree tops.

A few of these guys went through ITS in Camp Pendleton with me and we all went as a group to Okinawa in 1976 for a one year assignment with 3/9. At the time of this crash, we had less than 2 months until we returned to the states.

Unfortunately, news of this helicopter crash was then, and remains today overshadowed by the news of a plane crash in Mississippi a couple of hours earlier that killed members of the band Lynard Skynard.

Rest in Peace, Brothers. You are not forgotten.

Capt. J. L. Crapse
Capt. G. M. Gebhardt
Sgt. D. G. Smith
Sgt. C. W. Anderson
Sgt. W. E. Casey
Cpl. O. Hallam
Cpl. R. N. Bennett
Cpl. L. H. Ernsberger Jr.
LCpl. F. R. Aguirre
LCpl. A. R. Baker
LCpl. A. R. Dicag
LCpl. A. Suda Jr.
LCpl. S. R. Bowman
LCpl. M. L. Fitzpatrick
LCpl. H. J. Layne
LCpl. M. L. Quiane
LCpl. J. L. West
PFC J. P. Bauer
PFC K. M. Brinkley
PFC B. I. Jones
PFC M. A. Lafferre
PFC K. K. Schwartz
PFC D. A. Wright
HA S. R. Dolan (USN)

Source:
SOCNET - Special Operations Community Network
Submitted by:
Alan H Barbour, Historian, Researcher, USMC Combat Helicopter Association, 20150227
---
Personal Recollection
I was a radio operator with 9th Mab (controllers of Op Fortress Lightning) I was on radio watch when that chopper went down. There was some confusion as to whether it was "part of the training" or a real crash for a few seconds.
Now as to the rest of this I have nothing other than the memories and what I was told happened. I was told that there were 2 CH 53's, one loaded with your brother and the others and one empty. I was told the pilot of the empty one radioed the other one to tell him to leave the water buffalo (trailer) and he'd get it. The other one said he could manage. It was a bit too much for the helicopter and when he lifted out of ground effect he lost lift and the tail rotor struck the mountain. I was also told that there was a MSgt or something like that who was throwing people out the back as the chopper tumbled down the mountain but I don't know if that's true either

The explaination I heard after it happened, is the 53 was fully loaded with Marines with full combat gear and alice packs, and in addition the 53 was carrying a water buffalo via cable below it. The cable snapped, whipped back up at the tail rotor, causing the 53 to lose control and rotate, ejecting several Marines out the back, and then subsequently rolled down a hill.

After it occured, I was ordered to Mindoro (nervously via 53) for the sole purpose of banding what was left of the 2 turbines and tail rotor stem to a couple of pallets. I believe those were the largest and/or most recognizable parts left of the accident.
Source:
SOCNET - Special Operations Communication Network
Submitted by:
Ken Maddis, BLT 3/9, 20150227
---
Research Information
Survivors of Crash:
PASSENGERS - USMC
Holman, E C PFC
Workman, J F SSGT
Jacobson, G J CPL
Morris, E J PFC
Fernald D G LC PL
Hancock, D G LCPL
Hathway, A W PFC
Kane, M PFC
Lane, E N PFC
Criega, R S LCPL
Ward, G J PFC
Perry, R G PFC

PASSENGERS – USN
Baxter, W C HA
Submitted by:
Alan H Barbour, Historian, Researcher, USMC Combat Helicopter Association, 20150227
---