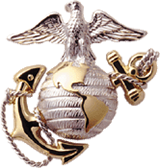 Incident Date 19851016 HMM-263 CH-46D - BuNo 153968 (EG-01) - - Impact with ocean after departure from carrier
[CREW]
Carney, John F. Sgt Crew Chief HMM-263 26thMAU/USS Guadalcanal 1985-10-16
Wasko, John G. 1stLT Pilot HMM-263 26thMAU/USS Guadalcanal 1985-10-16
[PASSENGERS]
Young, Johnnie B. Pvt Passenger 26thMAU/USS Guadalcanal 1985-10-16
Witcher, Dirk A. Sgt Passenger 26thMAU/USS Guadalcanal 1985-10-16
Stuhlsatz, Michael J. PFC Passenger 26thMAU/USS Guadalcanal 1985-10-16
Reber, Greg C. Cpl Passenger 26thMAU/USS Guadalcanal 1985-10-16
Moyer, Cliff NMN Cpl First Mech HMM-263 26thMAU/USS Guadalcanal 1985-10-16
Ledbetter, Robert L. LT (USN) Chaplain - Passenger 26thMAU/USS Guadalcanal 1985-10-16
Karner, John B. 2ndLt Passenger 26thMAU/USS Guadalcanal 1985-10-16
Jones, Purnell NMN Pvt Passenger 26thMAU/USS Guadalcanal 1985-10-16
Jones, David NMN SSgt Passenger 26thMAU/USS Guadalcanal 1985-10-16
Jones Jr., A. L. Cpl Passenger 26thMAU/USS Guadalcanal 1985-10-16
Day, Larry L. Cpl Passenger 26thMAU/USS Guadalcanal 1985-10-16
Carnley, Craig F. PFC Passenger 26thMAU/USS Guadalcanal 1985-10-16
Blee, John R. 1stLT Passenger 26thMAU/USS Guadalcanal 1985-10-16

---
News Article
Camp Lejeune, NC Marine Helicopter Crash, Oct 1985

MARINE 'COPTER DOWN IN SEA.
DIVERS NEARBY -- TOO LATE TO SAVE 15 IN ATLANTIC.

Jacksonville, N.C. (AP) -- A team of divers hovering overhead was able to "immediately" reach a helicopter that crashed into the ocean after taking off from a ship, but 15 Marines aboard died in the corps' second-worst aircraft accident, officials say.

Four others were rescued Tuesday when their twin-rotor, Marine CH-46D "Sea Knight" helicopter with 19 people aboard, crashed and sank on takeoff from the USS Guadalcanal.

"This is the second-worst aircraft accident in Marine Corps history," said Gunnery Sgt. John Simmons. "The worst was a CH-53D crash in the Sea of Japan" in May, in which all 17 people aboard were killed.

The helicopter was participating in an exercise with the 26th Marine Amphibious Unit, he said. The CH-46 is the principal assault helicopter of the Marine Corps and also is used extensively by the Navy to carry cargo and passengers between ships and shore.

"It's a very safe aircraft for us. It's real good. It's been in the inventory since Vietnam," Simmons said, adding he had no details of the crash. "It left the ship flying over the water and crashed," he said.
Simmons said a search-and-rescue helicopter with divers aboard was in the air over the ship when the helicopter crashed early Tuesday, so divers were able to get to the wreckage "immediately."
Simmons said 12 of the casualties were Marine troops aboard the helicopter and three others were crew members.

Four Marines were pulled from the choppy waters around the Guadalcanal and one body was found. Navy and Marine divers searched for the 14 missing Marines, whose bodies were found Tuesday afternoon, Simmons said. The bodies were taken to the naval hospital at Camp Lejeune.

The helicopter wreckage would be removed from the ocean floor and taken to either New River Air Station or Cherry Point Marine Air Station for examination by the Marie Aircraft Mishap Board, he said. "They will dismantle it and look at it with a fine-tooth comb."

Early this morning, all the injured were in good condition at a medical dispensary aboard the Guadalcanal, said Sgt Pamela Vajner.

The passengers and crew are based at Camp Lejeune and its New River Air Station, said Staff Sgt. Terry Ruggles, also of the Camp Lejeune public affairs office.

The accident occurred not far from the Marine Corps' Onslow Beach, just east of Camps Geiger and Camp Lejeune, where Marines practice beach landings, but the Marines said the ship's exact location wasn't known.



LIST OF INJURED AND DEAD.
Camp Lejeune, N.C. (AP) -- Here is a list of the dead and injured from Tuesday's helicopter crash off the North Carolina coast, as provided by Sgt. Pamela Vajner of the Camp Lejeune Public Information Office. Ages were not available.

Dead:
Marine 1st Lt. JOHN R. BLEE, Durant, Iowa.
Marine Sgt. JOHN F. CARNEY, CREW CHIEF, Glendora, Calif.
Marine Pfc. CRAIG F. CARNLEY, Bay Minette, Ala.
Marine Lance Cpl. LARRY L. DAY, Peoria, Ill.
Marine Cpl. A. L. JONES, JR., Jamestown, R.I.
Marine Staff Sgt. DAVID JONES, Beaumont, Tex.
Marine Pvt. PURNELL JONES, Milwaukee, Wis.
Marine 2nd Lt. JOHN B. KARNER, Eagle, Wis.
Navy Lt. ROBERT L. LEDBETTER, chaplain of the 26 Marine Amphibious Unit, Norfolk, Va.
Marine Cpl. CLIFF MOYER, FIRST MECHANIC, Cement City, Mo.
Marine Cpl. GREG C. REBER, Auburn, Pa.
Marine Pfc. MICHAEL J. STUHLSATZ, Millstadt, Illinois.
Marine First Lt. JOHN G. WASKO, PILOT, San Diego, Calif.
Marine Sgt. DIRK A. WITCHER, BelAir, Texas.
Marine Pvt. JOHNNIE B. YOUNG, Cordele, Okla.

Injured:
Marine Sgt. W. J. BARBER, no hometown given, good condition.
Marine Lance Cpl. MICHAEL A. GATTON, Columbus, Ohio, good condition.
Marine Cpl. DANIEL E. NAPLES, Parma, Ohio, good condition.
Marine Capt. KEVIN SPILLER, COPILOT, Columbus, Ohio, good condition.
Source:
Chronicle Telegram, Elyria, Ohio, 1985-10-16 Posted July 1st, 2010 by Stu Beitler
Submitted by:
N/A, 20110802
---
Eyewitness to Incident
I am one of the survivors and I remember this like it was yesterday. If anyone has any questions they would like to ask I would be more than happy to try. It was a Tragic day for all of us. Mike G
Submitted by:
Michael Gatton, Survivor, 20150421
---
Personal Recollection
Sgt John Carney is listed as a passemger, however he was the Crew Chief on this flight.
Submitted by:
David Marien, Crew Chief, HMM-263, 1982-1985, 20120317
---
Personal Recollection
John Carney was the Crew Chief. Cliff Moyer was the First Mech.

Copilot was Capt. Kevin Spillers. I believe he was from Columbus, OH. I know he attended Ohio State. He recovered and went on to be a lifer. Last I knew of him he was a LTCOL. He is mentioned in the newspaper article accompanying the report, as injured.

I believe he broke an arm and his pelvis, ruptured both ear drums. I was the crewchief on his first flight back when he was cleared to start flying again. RJ Wallace, Kevin Spillers and I picked my plane up from NADEP Cherry Point after SR&M conversion.
Source:
Personal correspondence from Kevin Winters
Submitted by:
Kevin Winters, Witness, 20130813
---
Personal Comment
1st Lt John Wasko was my best friend. I was detached to the USS Ponce (LPD-15) that morning when the mishap occurred. Later that morning, I flew a CH-46E from the Ponce to the USS Guadalanal, to deliver body bags for the dead Marines. 1st LT Greg Frederick was my co-pilot. I was in complete shock during the 30 minute flight...
A few days later, 1st Lt Mark Sitter & I escorted John's body to Fort Rosecrans National Cemetery in San Diego for burial with full military honors.
Submitted by:
1st Lt Paul Flick, HMM-263 Pilot, 20160503
---
Family Information
Would like to hear from any of the survivors of this to get some anwswers... My brother was Sgt. Dirk A Witcher.
Submitted by:
Ed Warren, Brother, 20120708
---
Personal Recollection
Staff Sargent David Jones and i served together aboard the USS John F Kennedy as well as 3/6 and 2/2. He was a great friend and a Marine from head to toe. I left the corp to start a family he was going to be a career Marine. We were always together but fate took us in different directions at the end. i read about the incident after i left Camp Lejune after picking up my hometown news paper the day of the incident. i think about him often. "Semper Fi my brother"
Submitted by:
Raymond Brower USMC, Best friend of Staff Sargent David Jones, 20180529
---