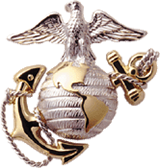 Incident Date 19920809 HMLA-367 AH-1W -BuNo unknown- - Night Training Mission on Kuwait Border
[CREW]
Jones, David Capt Co-Pilot HMLA-367 1992-08-09
Beving, John A. Capt Pilot HMLA-367 1992-08-09

---
JONES, DAVID : CAPT : USMCR :
BEVING, JOHN A. : CAPT : USMCR :
---
The Washington Post
Beving, John A. .John A. Beving, 28, a captain in the Marine Corps, died Aug. 9 when the helicopter he was piloting crashed near the Kuwaiti-Iraqi border during U.S.-Kuwaiti military exercises, a Marine Corps spokesman said. Capt. Beving, who lived in Silver Spring, was born in Honolulu and moved to Silver Spring as a child. He graduated in 1982 from Paint Branch High School, where he played in the band and on the baseball team. In 1986, he graduated from the Merchant Marine Academy and then joined the Marine Corps. He completed flight training at Pensacola, Fla., in 1988. He was assigned to the Persian Gulf in 1990 and 1991 and participated in Operation Desert Storm as a helicopter pilot. He returned to that area this summer. He was a member of Silver Spring Christian Reformed Church. Survivors include his parents, retired Navy Capt. Duane U. Beving and Adriana Beving of Silver Spring; two sisters, Susan Strikwerda of Holland, Mich., and Jean Van Dyke of Silver Spring; and two grandmothers, Evelyn Beving of Ackley, Iowa, and Sadie DeWaard of Kanawha, Iowa.
Source: The Washington Post, Washington, DC, Aug. 13, 1992
Submitted by:
Mike Binney, Squadron Mate, 20100106
---
Personal Commentary
Beving and Jones died in an AH-1W along the Kuwaiti border on 9 Aug, 1992. They were flying a night NVG training mission and impacted the ground. There were no other aircraft involved in the accident.
Submitted by:
Mike Binney, Squadron Mate, 20100106
---