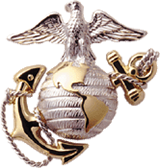 Incident Date 19930816 HMLA-367 UH-1N - BuNo unknown - - HMLA-367 AH-1W - BuNo 160111 - - MidAir overwater off of Catalina Island requiring ditching both aircraft
[CREW]
MacBain, Brent Capt Pilot HMLA-367 1993-08-16
[PASSENGERS]
Towers, Joseph Cmdr Photographer U. S. NAVY 1993-08-16

---
TOWERS,JOSEPH : CMDR : USNR :
MacBAIN, BRENT : CAPT : USMCR :
---
OFFICIAL DOD
MISSION VIEJO, Calif. - Two Marine helicopters that collided Monday near Santa Catalina Island were involved in a photography shoot for a free-lance photographer, Marine officials said yesterday.
Marine Capt. Brent MacBain, the pilot of one of the helicopters, and the photographer, Joe Towers of San Diego, were listed as missing and presumed dead yesterday. Four Marines survived the accident.
The Coast Guard called off the search for the missing men at 7:45 p.m. yesterday.
MacBain was piloting a UH-1N Huey transport helicopter carrying two crew members and Towers, who was photographing an AH-1W Super Cobra attack helicopter. The craft were based at Camp Pendleton.
The helicopters were flying in tandem at about 200 feet above the ocean 16 miles south-southeast of Catalina when they apparently collided about 4:30 p.m. Monday.
The photo shoot was a routine media operation, said Capt. Betsy Sweatt, a Marine spokeswoman. "We let the photographer fly with us or cover our operations for the same reason we let other media do it - to further people's understanding of the Marine Corps and its mission," she said.
Towers, a Navy Reserve captain, has been published in military-oriented magazines such as Aviation Week & Space Technology, Leatherneck and Naval Institute Proceedings.
The four survivors told doctors the helicopters sank within 15 seconds of hitting the ocean. Some of the survivors were 100 feet underwater before they escaped and used inflatable vests and oxygen tanks to swim to the surface.
The four Marines declined comment on the accident, which is under investigation. Doctors said yesterday it was "miraculous" that they survived.
"You would never get a car to drop 200 feet and have anyone survive," said Dr. Thomas Shaver, head of the Mission Regional Medical Center's trauma unit.
Sweatt said the Navy would try to salvage the helicopters, which were equipped with flight recorders known as black boxes that could have information about the crash. The investigation will take at least 30 days.
"Where you've got two helicopters at the bottom of the ocean, it could take longer," she said.

Submitted by:
Mike Binney, Squadron Mate, 20100106
---
Personal Commentary
MacBain died on 16 Aug, 1993 when his UH-1N and another aircraft from our squadron, an AH-1W collided in mid-air just off of Catalina Island. Both aircraft lost approx 2 feet off their rotorbaldes and were forced to ditch. The Cobra crew egressed the aircraft and 2 of the 4 UH crew egressed the aircraft. MacBain and Towers were never found.
Submitted by:
Mike Binney, Squadron Mate, 20100106
---