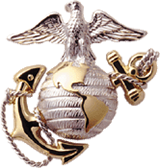 Incident Date 20020214 HMLA-367 UH-1N - BuNo 159695 - - Non-hostile training incident - Chocolate Mountains
[CREW]
Nesmith, Roderick D. SSgt Crew Chief HMLA-367 - HMM-166/MAG-16/11th MEU 2002-02-14
[PASSENGERS]
Treadwell, Theodore S. Capt h0ang_popper@yahoo.com.vn HMLA-367 - HMM-166/MAG-16/11th MEU 2002-02-14

---
NESMITH, RODERICK D. : SSGT : E6 : USMC : HMLA-367, MAG-39 : attached to HMM-166/MAG-16/11th MEU :
h0ang_popper@yahoo.com.vn
---
Personal Narrative
My son, 1stLt William E. Malsch was the copilot of a UH-1N huey that crashed on 14 Feb 2002 in the Chocolate Mountain Training Area [Chocolate Mountain Naval Reservation, SE California] while assigned to the 11th MEU [Marine Expeditionary Unit]. My son and Cpl Andrew E. Leyda (door gunner/crew chief) survived the crash: the pilot, Capt Theodore S. Treadwell and the Crew Chief, SSgt Roderick D. Nesmith, were killed in the accident.

The accident was a result of the tail rotor boom failure on the aircraft while they were 600 feet in the air. The investigation revealed improper installation of parts during refit back in 1998. In 2004 he was placed on the Temporary Disability Retired list due to his injuries. This summer [2008] the Marine Corps permanently retired him due to his injuries. The young corporal also was permanently retired due to his injuries. Both are doing fine and are trying to get on with their lives.

Submitted by:
Bill Malsch, Father of surviving crew member, 20081216
---
MY DARLINGS - a poem by Ric Nesmith
MY DARLINGS

Don't cry my little darlings Daddy's gone aboard.
There are bad men in the night so daddy's gone to war.

Goodnight my little darlings, I'll see you in your dreams.
Be brave my little darlings, I mean, my young Marines.

Don't cry my little darlings Daddy's gone to work.
I'll stand my post til morning and keep you from all hurt.

Don't cry my little darlings Daddy flies the sky above.
I'll protect you all forever and wrap you in my love.

Don't cry my little darlings, Daddy took a fall. He fell
right into heaven where he's still standing tall. He's flying
with the angels as he always loved to do, so don't cry my
little darlings, he's watching over you.

With love For Rod Nesmith USMC 1972-2002
This poem was written to Rod's five children following
his death in a USMC helicopter on Valentines Day.
Ric Nesmith USMC © 2002

February 14, 2010
We will never forget you, dear Rod. We love you kids!

Our hearts are with the family of Capt Treadwell. God Bless you 1st Lt William Malsch and Cpl Andrew Leyda.
Submitted by:
Ric and Margaret, Family, 20100214
---
Family Information
I was wondering if anyone knew my dad, Roderick David Nesmith. He was a Staff Sgt and a pretty bad ass. I loved him dearly and I havent talked about my dad in forever and I just want to know how he was in work. I want to remember his personality; hear again how he played jokes on other guys in his squadron.

I miss my dad so much and I have been researching his name to find someone else to talk to.

Submitted by:
Brittney Nesmith, Roderick David Nesmiths daughter, 20090305
---
Family Information
Still, to this day, I can not believe this tragedy. It has impacted my life so much. I miss my dad so very much.
Submitted by:
Stephanie, Daughter, 20090808
---