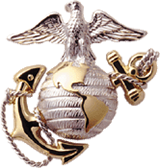 Incident Date 20110329 HMH-363 CH-53D - BuNo 157732 (YZ-27) - - Mechanical - crash in surf off Kaneohe Bay, HI
[CREW]
Faircloth, Jonathan D. Cpl AO HMH-363 2011-03-29

---
News Bulletin
One fatality, two critical, one serious aboard USMC H-53 helicopter which came down in the sea two miles off Kaneohe Air Station. USCG and Honolulu Fire Dept helicopters attending. Fatality later named as Cpl. Jonathan D. Faircloth, 22, of Mechanicsburg, PA. Others on board were pilot Maj. Clinton J. Collins, co-pilot Capt. Kevin F. Hayles, and crew chief Cpl. Ronnie E. Brandafino.
Submitted by:
Alan H Barbour, Historian, USMC Combat Helicopter Association, 20110413
---
Newspaper Article
Cpl. Jonathan D. Faircloth of Mechanicsburg, Pa. Dies In Hawaii Copter Crash

The Marine Corps says two Marines have been upgraded to stable condition after being injured in a helicopter crash off Hawaii that killed one of their fellow crew members — a 22-year-old aerial observer who served in the Iraq and Afghanistan wars.

The Marine Corps on Thursday identified the Marine who died as Cpl. Jonathan D. Faircloth of Mechanicsburg, Pa.

He was killed in a CH-53D Sea Stallion helicopter crash Tuesday in Kaneohe Bay two miles from Marine Corps Base Hawaii.

Two men had been critically injured in the crash. Both were in stable condition Thursday at The Queen's Medical Center in Honolulu along with a fourth crew member.

Faircloth is survived by his wife, two siblings and parents. The military says he joined the Marines in 2006.
Source:
The Mercer Sun-Times, 13 Apr 2011
Submitted by:
N/A, 20110413
---