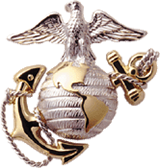 Incident Date 20110706 HMLA-369 UH-1Y - BuNo 167793 - - Training loss at Camp Pendleton near San Clemente
[CREW]
Cook, Trevor Sgt Crew Chief HMLA-369 2011-07-06

---
COOK, TREVOR : SGT : USMC : E5 : Orlean : NY : 25 :
---
Command Release
A Marine killed in Wednesday's helicopter crash at Camp Pendleton has been identified as Sgt. Trevor Cook, 25, a crew chief with HMLA-369, the Marine Corps said Thursday. Cook, from Orleans, N.Y., was a veteran of the war in Afghanistan. He enlisted in 2004.
Cook was among six Marines on the UH-1Y (Huey) that crashed in the San Mateo area in the northern reach of the sprawling base. The others were taken to local hospitals. The cause of the crash remains under investigation. [Updated, 12:30 p.m., July 7: Three of the injured Marines were treated and released at a local hospital, and two others are listed in good condition, the Marine Corps said.]
Submitted by:
Alan H Barbour, Historian, USMC Combat Helicopter Association, 20110707
---
1 Dead, 5 Hurt in Chopper Crash at Camp Pendleton
Military
1 Dead, 5 Hurt in Chopper Crash at Camp Pendleton

Published July 06, 2011

| Associated Press

Print
Email
Share
Comments

CAMP PENDLETON, Calif. – A Marine Corps helicopter crashed Wednesday afternoon at the sprawling coastal base of Camp Pendleton, killing one and injuring five others aboard.

The helicopter belonging to the 3rd Marine Aircraft Wing at Camp Pendleton went down at about noon in the northern section of the San Diego County base, said 1st Lt. Maureen Dooley, a spokeswoman at the Marine Corps Air Station Miramar. The section is a remote mountainous area where the Marine Corps conducts takeoffs and landings.

Sgt. Derek Carlson, another Marine Corps spokesman, said he had no immediate details on the victim's identity. He said five others remained hospitalized late Wednesday, but didn't release details about their injuries or say whether any were life-threatening.

At least three of the injured were taken to nearby Scripps Memorial Hospital La Jolla in San Diego, about 30 miles south of the base, hospital spokeswoman Lisa Ohmstede said. She said she also couldn't discuss their injuries and she didn't know what other hospitals took in patients from the crash.

Wednesday was sunny and hot in the county so it was unclear if weather played a role. Dooley said there will be an investigation into the cause of the incident.

The UH-1Y helicopter, known as a Yankee Huey is a modernized variant of the decades-old UH-1 design by Bell Helicopter. Among survivability features on the UH-1Y are "crashworthy" crew seats and fuel tanks, according to a description of the aircraft on the Bell Helicopter website. The UH-1Y is described as a medium helicopter with two engines and one four-bladed main rotor.

Read more: http://www.foxnews.com/us/2011/07/06/marine-helicopter-crashes-at-camp-pendleton/#ixzz1RR8gCzur

Submitted by:
Alan H Barbour, Historian, USMC Combat Helicopter Association, 20110707
---
UH-1Y
The Bell UH-1Y Venom (also called Super Huey) is a twin-engine medium size utility helicopter, part of the United States Marine Corps' H-1 upgrade program. The helicopter is also called Yankee for its variant letter.[5]

The UH-1Y is currently in low-rate production to replace the USMC's aging fleet of UH-1N Twin Huey light utility helicopters first introduced in the early 1970s. The UH-1Y was to have been remanufactured from UH-1Ns, but in 2005 it was approved for the aircraft to be built as new.

Design

The UH-1Y variant modernizes the UH-1 design. Its most noticeable upgrade over previous variants is a four-bladed, all-composite rotor system designed to withstand ballistics up to 23 mm. A 21-inch (530 mm) insert just forward of the main door has been installed for more capacity. The UH-1Y features upgraded engines and transmission, a digital cockpit with flat panel multifunctional displays, and an 84% parts commonality with the AH-1Z. Compared to the UH-1N, the Y-model has 125% increased payload, almost 50% greater range, and higher cruise speed.[9][17] The UH-1Y can keep up with the other helicopters it is supposed to be escorting rather than slowing them down. The UH-1Y will have more power to maneuver aggressively and evasively. Ground forces commanders riding in the Y-model will have radios, fire power and the range to match the transport helicopters carrying their troops.

The Lockheed Martin target sight system (TSS) incorporates a third-generation FLIR sensor. The TSS provides target sighting in day, night or adverse weather conditions. The system has various view modes and can track with FLIR or by TV. It is also used on the AH-1Z Viper and the KC-130J Harvest HAWK.[18]
[edit] Operational history
A UH-1Y from HMLA-369 and an AH-1W SuperCobra in Afghanistan, November 2009

The UH-1Y and AH-1Z completed their developmental testing in early 2006.[19] During the first quarter of 2006 the UH-1Ys were transferred to the Operational Test Unit at the NAS Patuxent River, where they began operational evaluation (OPEVAL) testing.[20] In February 2008, the UH-1Y and AH-1Z began the second and final portion of OPEVAL testing.[21]

On 8 August 2008, the Marine Corps certified the UH-1Y as operationally capable and was deployed for the first time in January 2009 as part of the aviation combat element of the 13th Marine Expeditionary Unit.[22][23]
[edit] Operators

United States

United States Marine Corps has received 31 UH-1Ys from its order of 70 as of October 2010.[14]

[edit] Specifications
UH-1Y firing rockets

Data from Bell UH-1Y guide,[9] International Directory of Civil Aircraft[24]

General characteristics

Crew: One or two pilots, plus crew chief, other crew members as mission requires
Capacity: 6,660 lb (3,020 kg) including up to 10 crashworthy passenger seats, 6 litters or equivalent cargo[25]
Length: 58 ft 4 in (17.78 m)
Rotor diameter: 48 ft 10 in (14.88 m)
Height: 14 ft 7 in (4.5 m)
Disc area: 1,808 ft² (168.0 m²)
Empty weight: 11,840 lb (5,370 kg)
Useful load: 6,660 lb (3,020 kg)
Max takeoff weight: 18,500 lb (8,390 kg)
Powerplant: 2 × General Electric T700-GE-401C turboshaft, 1,828 shp for 2.5 min; 1,546 shp continuous (1,360 kW for 2.5 min; 1,150 kW continuous) each

Performance

Never exceed speed: 198 kn (227 mph, 366 km/h)
Maximum speed: 164 knots (189 mph, 304 km/h) for 30 minutes
Cruise speed: 158 kt, 182 mph, 293 km/h (long range cruise (LRC): 135 kn, 155 mph, 250 km/h)
Combat radius: 130 nmi (150 mi, 241 km) with 2,182 lb, 990 kg payload
Endurance: 3.3 hr
Service ceiling: 20,000+ ft (6,100+ m)
Rate of climb: 2,520 ft/min (12.8 m/s)

Armament

2 external stations for 70 mm (2.75 in) Hydra 70 rockets
2 pintle mounts for 7.62 mm M240D machine guns, .50 BMG GAU-16/A machine guns, or 7.62 mm GAU-17/A Gatling guns

Submitted by:
Alan H Barbour, Historian, USMC Combat Helicopter Association, 20110707
---
News Article - 7 August 2009
New helicopter brings Marine squadron home to family members

MARINE CORPS BASE CAMP PENDLETON, Calif., (August 7, 2009) -- The usual stern faces of Marines turned jubilant as several helicopters touched down on the flight line here July 31.

Marines return from a seven-month deployment with other members of the 13th Marine Expeditionary Unit July 31.

Marines with Marine Medium Helicopter Squadron 163, 3rd Marine Aircraft Wing, return from a seven-month deployment with other members of the 13th Marine Expeditionary Unit July 31. Squadron members landed on the flight line at Camp Pendleton, Calif., and met with anxiously awaiting family members.

The sound of the rotors in the air marked the end of a seven-month deployment and new pages of history books being written for Marines with Marine Medium Helicopter Squadron 163, 3rd Marine Aircraft Wing.

Squadron Marines returned home with their heads held high, making history as the first squadron to successfully employ the UH-1 Yankee helicopter during a tour overseas. The Squadron deployed as the aviation element of the 13th Marine Expeditionary Unit from Camp Pendleton in January.

"We were very successful at conducting operations with the new helicopter, shortly after being presented a great opportunity to support the 13th MEU," said Maj. Mark Angersbach, UH-1 pilot with the MEU and training instructor from Seattle, Wash. "The enemy now has to deal with a helicopter that is faster and has more weapons capabilities."

Marines with the 13th MEU spent their time conducting operations with the Navy aboard the USS Boxer in the Central and Pacific areas of operations spanning from the West Coast of the United States to the Persian Gulf Region.

"We went underway with several Cobras and effectively conducted utility missions and anti-piracy operations with the MEU," said Angersbach.

The Yankee model helicopter is an upgrade from the November model and replaces existing UH-1s in the Marine Corps. The newer aircraft weighs less than its predecessor and travels through the air at faster speeds with more rotor blades.

The aircraft also has the added capability of delivering more fire power to targets on the ground with its added weight capacity. The helicopter can now hold up to eight Marines inside the transport area.

"Every mission for us was a sustained utility mission with higher payloads," said Sgt. Trevor T. Cook, a 23-year old Huey crew chief from Lyndonville, N.Y.

The control consuls inside the helicopter have changed from analogue control knobs and switches to a high-tech digital panel. The Yankee can also carry more fuel, keeping it in the air for longer periods of time.

The helicopter, which originated during the Vietnam era now has an entirely new facelift that gives added capabilities for Marines with the squadron and those they support.

"We brought the big guns to fight this time," said Cook. "We learned a lot of new things about the aircraft and kept up with the Marine Corps tradition of 'adapt and overcome'."

The squadron, also known as "Evil Eyes," is based out of Marine Corps Air Station Miramar, but returned to the local area with members of the 13th MEU to Marine Corps Air Station Camp Pendleton.
Source:
Story by Cpl. Chris T. Mann 1st Marine Expeditionary Force Combat Correspondent
Submitted by:
Alan H Barbour, Historian, USMC Combat Helicopter Association, 20110708
---