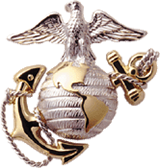 Incident Date 20150123 HMLA-169 UH-1Y - BuNo unknown - - training accident
[CREW]
Satterfield, Adam Capt Co-Pilot HMLA-169 3rdMAW 2015-01-23
Kealey, Elizabeth R. Major Pilot HMLA-169 3rdMAW 2015-01-23

---
25 : Crestwood : KY
32 : Indiana : PA
---
News Report - FOX 5
"Marines name pilots killed in helicopter crash"

SAN DIEGO – The identities of the two Camp Pendleton Marines killed in a helicopter crash in Twentynine Palms were released Sunday.

Capt. Elizabeth Kealey, 32, and 25-year-old 1st Lt. Adam Satterfield were the only two people aboard 3rd Marine Aircraft Wing UH-1Y Huey helicopter when it crashed at 4:40 p.m. Friday, according to MCAS Miramar officials. They were in a training drill near Twentynine Palms.

Both Kealey of Indiana, Penn. and Satterfield, of Oldham, Ky. died in the crash.

"Our heartfelt thoughts and prayers go out to the families and loved ones of our fallen Vipers, and we stand poised to support them in this tragedy," said Lt. Col. James M. Isaacs, commanding officer of HMLA-169. "Capt. Kealey and 1st Lt. Satterfield were both outstanding Marine Corps officers and talented helicopter pilots. I was fortunate to have the distinct honor of serving as their commanding officer."

Kealey had been in the Marine Corps since May 2005 and served as a helicopter pilot and weapons training instructor. She had been deployed twice with the 13th Marine Expeditionary Unit and once in support of Operation Enduring Freedom in Afghanistan.

Her personal awards include the Air Medal with three Strike/Flight awards and the Navy and Marine Corps Achievement Medal with gold star in lieu of second award.

Kealey held faith close to her heart, according to members of The Fields Church in Carlsbad. Pastor David Fandey says Kealey took pride in serving her country, but had asperations of serving her community in other ways, by becoming a teacher.

"We knew that she had served her country well, but she was planning to get out this summer. So an accident like this just as she was about to get out just makes it doubly grievous for us," said Pastor Fandey.

Satterfield was commissioned in the Marine Corps in June 2011. He served within HMLA-169 as a UH-1Y helicopter pilot and supported Marine Air-Ground Task Force training operations in the Southern California area.

"Our hearts go out to the families and friends of the two Marines we lost in this tragic accident," said 3rd MAW Commanding General, Maj. Gen. Michael A. Rocco. "We at 3rd Marine Aircraft Wing stand ready to provide support to their families."

The cause of the incident is under investigation by military authorities.
Source:
"Marines name pilots killed in helicopter crash" Posted 12:01 PM, January 25, 2015, by FOX 5 Digital Team, Updated at 04:52pm, January 25, 2015
Submitted by:
Alan H Barbour, Historian, USMC Combat Helicopter Association, 20150516
---
Obituary - Elizabeth R. Kealey, USMC
When Marine Capt. Elizabeth Kealey returned from a deployment during Operation Enduring Freedom in Afghanistan, she showed her mom, Chris Kealey-Thompson, photographs of her helicopter covered in bullet holes.

"She was like, 'No big deal, Mom,'" said Ms. Kealey-Thompson of Salisbury, N.C.

That probably really was no big deal for a young woman who wanted to pursue only the toughest challenges life could toss her way. The mentality that drove her decisions, according to her mom, was, "I'm going to go into the Marines because that's the hardest branch of the military, and I'm going to fly helicopters because that's the hardest thing to do."

Capt. Kealey, 32, originally of Indiana, Pa., died Friday in California from injuries sustained in a helicopter crash while conducting routine flight operations at the Marine Corps Air Ground Combat Center.

She was scheduled to retire after 10 years in the military in the summer, after which she wanted to go to graduate school and become a physics teacher.

The nonchalant attitude regarding her heroic actions came from her late father, Walter, who finished his military career as an Army colonel and then worked as a liaison officer for the U.S. Military Academy. Ms. Kealey-Thompson said the pair agreed that as a member of the armed forces, "You do your job, you do it well, and you don't brag about it."

Capt. Kealey's refusal to boast was confirmed when Ms. Kealey-Thompson learned from Sunday news releases concerning her daughter's death about awards she had received but never told her mother about. They, like the bullets, were no big deal.

Don Hogan of Indiana, a close friend and past neighbor of Capt. Kealey's family, said Capt. Kealey was the academic star of his late son, Charlie's, elementary school classes. Mr. Hogan said Charlie once came home from school with a quiz on which he missed four of 10 questions, leading Mr. Hogan to chastise him. After Mr. Hogan found out that the future Capt. Kealey had gotten three questions wrong, he congratulated his son on his now more impressive test score.

"Betsy never got three questions wrong. That must have been a tough test," he said.

Mr. Hogan said he texted Ms. Kealey-Thompson when he heard the news and said of Capt. Kealey and Charlie, "They're back in the same class." Ms. Kealey-Thompson responded that she was sure they were still competing with each other.

Patriotism, unsurprisingly, ran in the family as well. Mr. Hogan said, "We kept our flag up all summer, and they kept their flag up all year."

"She had all kinds of potential to do all kinds of things, but going to the Naval Academy and serving her country in the military was her dream," said Bill Waryck, who served as the adviser of Indiana Area Senior High School's chapter of the National Honor Society when Capt. Kealey was president.

Admiration for Capt. Kealey abounded in Indiana, from her high school cross-country coach to her Christian youth group director.

"The greatest thing I could say about her is that I'd have liked to have her as a daughter," said James Irwin, who coached Capt. Kealey in cross-country as she trained for her first year at the U. S. Naval Academy, from which she graduated in 2005. "Whatever can be done for her, whatever articles can be written, is well-deserved."

"She was so driven at a young age to accomplish so many things," said David Marshall, the youth director at Grace United Methodist Church during Capt. Kealey's high school years.

Mr. Marshall and Ms. Kealey-Thompson agree that much of Capt. Kealey's resolve was a direct result of her Christian faith. "The strength she had, the courage she had, the compassion she had, all stemmed from her faith in Jesus," Mr. Marshall said.

Ms. Kealey-Thompson said the belief that God would take care of her allowed Capt. Kealey to confidently pursue her military career.

In addition to her mother, Capt. Kealey is survived by a sister, Laura Kealey, and a brother, Walter Kealey III, whom her mother said she was close to and took a weeklong "sibling vacation" with as often as she could.

Plans for a memorial service in California organized by Capt. Kealey's squadron are pending. She will be buried in Arlington National Ceremony.

Donations in Capt. Kealey's name can be made to the Wounded Warrior Project or the United Service Organizations.
Source:
By Jill Harkins / Pittsburgh Post-Gazette
Submitted by:
Alan H Barbour, Historian, USMC Combat Helicopter Association, 20150520
---
Obituary - 1Lt Adam Satterfield, USMCR
Satterfield, Captain Adam C. "Chief",

25, of Crestwood, KY, passed away Friday, January 23, 2015.

Adam was born on June 4, 1989 in Port Royal, SC.

Adam graduated from the United States Merchant Marine Academy in 2011 with an Academic Gold Star. During his time there, he was the Platoon Commander for his Company, a member of the rugby team, and was awarded the New York Council of the Navy League Award for superior military achievement and leadership. He attended and graduated from Officer Candidate School in Quantico, Virginia while he was at the academy. Following graduation, Adam went on to become the 3rd engineer on the USS Observation Island. Adam was a member of Charlie Company in the 4th platoon at The Basic School, and graduated in 2012. He was selected as a Naval Aviator and went on to graduate at the top of his class in Aviation Pre-flight Indoctrination with a 99%. He also graduated at the top of his class in Primary Flight Training and Advanced Helicopter Training, and made the Commodore's list for Outstanding Academic Achievements for both schools. Adam was currently serving as a UH-1Y Huey Helicopter Pilot for the 169 Viper squadron. Adam enjoyed spending time with his wife, Kayla and their dog Izzy. He was very active and loved outdoor activities, and had a passion for life. He was a great friend and well respected by all. Adam's love of flying was an inspiration to everyone and he will be greatly missed and never forgotten. Fair Winds and Following Seas, Brother.

Adam is survived by his loving wife, Kayla Satterfield; dog, Izzy; mother, Renee; father, Robert and his wife; sister, Amy; and grandparents, Virginia and Carl.
Submitted by:
Alan H Barbour, Historian, USMC Combat Helicopter Association, 20150520
---
Major Elizabeth Kealey, USMC
Submitted by:
N/A, 20150520
---
Capt Adam Satterfield, USMCR
Submitted by:
N/A, 20150520
---