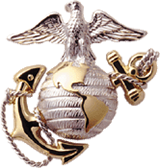 Incident Date 19660112 VMO-2 Ground Ground Incident - Injuries from Land Mine
[GROUND]
Haire, Carson Earl LCpl Grnd Casualty VMO-2 MAG-16/1stMAW/III MAF 1966-01-12 (vvm 04E:066)

---
HAIRE, CARSON EARL : USMC : LCPL : E3 : 6418 (Avionics Technician) : 2035417 : NATCHITOCHES : LA : 19420404 : 19660112 : QUANG NAM : Non-Hostile, Died of Wounds, Land Mine Explosion near Marble Mountain Air Facility : 04E : 066
---
Comment on Incident
Carson and I arrived in Vietnam on November 25th 1965. We arrived on the ship General Hugh J. Gaffes and reported to VMO-2 the same day. We went on Support Details in December. About the third week of the month, detail openings for two men for Guard duty and one for mess duty. I volunteered for mess duty. Carson went to Guard duty along with another Marine - I do not remember his name. A few days later he was killed. The guards were to move the mine field out and either the maps were made wrong or the mine count was wrong. Carson stepped on a Bouncing Betty and was killed instantly. An investigation was made - the final report I never heard. On a side note, I wrote my mother and thanked her for making me do the dishes and cleanup the kitchen with her while my older brother moved the grass with my dad because without that training I probably would have asked for guard duty.
Source:
Personal email from Ken Schweitzer
Submitted by:
Kenneth Schweitzer, Squadron Mate, VMO-2, 20150622
---
Personal Recollection
I also was in this minefield winding up barbwire as someone decided we needed to move our perimeter to join Marine Recon. We were in 3-man teams with one picking up the wire and 2 men winding it up on a metal fence post.
As we approached a small bush I walked on the right side of it. L/Cpl Haire's crew came behind and he went left of the bush. There was a loud explosion with smoke and dirt. After it cleared someone yelled he is dead and we saw a Marine down. We all moved to what we deemed a safe area.
A Corpsman was called and a Marine Captain also arrived. The men with L/Cpl Haire had shrapnel wounds and I had a burn on my chest. They found another mine when they checked the area again.
I told what I saw and filled out a report as I was due to rotate to the States. I never knew the Marine's name until I found it on a KIA incident report. I only had a close recollection of the date.
I also remember we were ordered back in the minefield even after they found a second mine that they missed. I remember the explanation for missing the mines was that nobody had a true map of the mine placement due to the large drone they shot at by the beach. Evidently, they did not put the mines back in original location. After all these years this is my best recollection but this still remains a bad memory.
Submitted by:
Robert W. Bulow, eye-witness, 20161114
---
Official Archival Records
LCpl Haire died of head wounds suffered from the explosion of a land mine near the perimeter of the Marble Mountain Air Facility in early 1966. Actual date of injury is not verified, but date of death is listed as 1/12/1966.
[Editor's Note: Information available would indicate that LCpl Haire was killed when ordered to remove and move perimeter land mines at the Marble Mountain Air Facility]
Source:
Coffelt Database: DD1300 LBJ Library
Submitted by:
Alan H Barbour, Historian, Historian, USMC Combat Helicopter Association, 20100425
---
Virtual Wall Data
Carson Earl Haire
Lance Corporal

PERSONAL DATA
Home of Record: Natchitoches, LA
Date of birth: 04/04/1942

MILITARY DATA
Service: United States Marine Corps
Grade at loss: E3
Rank: Lance Corporal
ID No: 2035417
MOS: 6418: Avionics Technician
Length Service: 02
Unit: VMO-2, MAG-16, 1ST MAW, III MAF

CASUALTY DATA
Start Tour: ------
Casualty Date: 01/12/1966
Age at Loss: 23
Location: Quang Nam Province, South Vietnam
Remains: Body recovered
Casualty Type: Non-hostile, died of illness or injury
Casualty Reason: Ground casualty
Casualty Detail: Other accident

URL: www.VirtualWall.org/dh/HaireCE01a.htm

ON THE WALL Panel 04E Line 066


Submitted by:
Ken Davis, Researcher, The Virtual Wall, 20100425
---
Comment
The Virtual Wall lists this Marines death as non-hostile, died of illness or injury, accidental. Is there any other documentation that he died from wounds from a land mine? That would make sense if he or someone stepped on a land mine by accident, but he was not awarded a Purple Heart.

[Editors Note: If anyone has first-hand knowledge of this incident, please respond on this website]
Submitted by:
MSgt Gene Hays, MTWS Memorial Team, 20150605
---