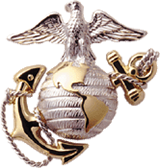 Incident Date 19660608 HMM-362 UH-34D 148783+ - Hostile Fire
[CREW]
Mac Beth, Kenneth Neil Cpl Gunner HMM-362 MAG-36 1966-06-08 (vvm 08E:022)

---
MAC BETH KENNETH NEIL : 2007972 : USMC : CPL : E4 : 6422: 21 : RIGA : MI : 19660608 : hostile, died while airborne : Crew : body recovered : Quang Ngai : 04 : 19440618 : Cauc : Protestant/single : 08E : 022
---
Personal Narrative
Cpl Ken MacBeth was flying as gunner on a medevac. Was shot in the heart during the medevac. Corpsman immediately available; unable to resuscitate. Died instantly – small arms fire.
Submitted by:
Dave Kolkhorst, Gunner, HMM-362, 20030802
---
Comment on Incident
Co-pilot was Joel Vignere. His log indicates a/c was 148783. A/C departed KyHa late afternoon and was gone only a few minutes when Joel saw an elderly man step out of a hootch and fire a couple of rounds. As he was telling the pilot what he saw, the c/c reported that MacBeth had been hit. They returned immediately, logged time being only .4 hrs. Joel indicated Ken was shot through the zipper, Burt Palmer indicated under the armpit, neither really excluding the other.
Submitted by:
N/A, 20030802
---
Personal Narrative
KENNY AND I SWITCHED HELICOPTER CREW CHIEFS JUNE 1ST. HE WENT TO WORK FOR A SGT FRANKLIN AND I WENT TO WORK FOR HIS CREW CHIEF CPL COUNTS. KENNY WAS TO BE OUT OF THE CORPS JUNE 6TH 1966, BUT BECAUSE OF THE EXTENSION FOR NAVY AND MARINE PERSONNEL FOR AN EXTRA 4 MONTHS HE WAS STILL THERE WHEN HE NORMALLY WOULD HAVE BEEN STATESIDE A COUPLE OF MONTHS PRIOR. THAT CHRISTMAS WHEN I SHARED HOW THAT COULD HAVE BEEN ME, MY FATHER-IN-LAW SAID "GOD INS'T FINISED WITH YOU YET." THE NEXT DAY I GOT UP FROM BED AND REMEMBERED WHAT I WAS TOLD THE NIGHT BEFORE AND I REALIZED ONE THING, I HAD NO GUILT ABOUT BEING ALIVE, AND I SINCE LEARNED OVER THE YEARS THAT GOD INDEED WAS NOT FINISHED WITH ME. AMEN
Submitted by:
JC HOWARTH, FRIEND, 20050629
---