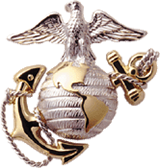 Incident Date 19690611 HMM-165 CH-46D 152529+ - Hostile Fire, Crash
[CREW]
Riley, Thomas John PFC Gunner HMM-165 MAG-16 1969-06-11 (vvm 22W:026)
Campbell, Ronald Steven LCpl Crew Chief HMM-165 MAG-16 1969-06-17 (vvm 22W:063)
[PASSENGERS]
Pierce, Billy L. Tech Rep OB Pass H&MS-16 MAG-16 Boeing CH-46 Tech Rep 1969-06-11 (vvm 000:000)

---
PIERCE, BILLY L. - Boeing Technical Rep - MMAF - Not included on Vietnam Veterans Memorial - died during duties as a civilian CH-46 tech rep from Boeing Vertol. N227033 (ID Card).
RILEY THOMAS JOHN : 2282269 : USMC : PFC : E2 : 6320 : 19 : BAYSIDE : NY : 19690611 : hostile, crash, land : Crew : body recovered : Thua Thien (XD628280) : 02 : 19500224 : Cauc : RomanCatholic/single : 22W : 026
CAMPBELL RONALD STEVEN : 2341644 : USMC : LCPL : E3 : 6322 : 21 : PORTLAND : TX : 19690617 : Air loss crash land, died of wounds : Crew : body recovered : Thua Thien (XD628280) : 02 : 19480310 : Cauc : Protestant/married : 22W : 063
---
MAG-16 Command Chronology - June 1969
On 11 June 1969 at 1355H, 16 miles northwest of Phu Bai, RVN. Crew flying on CH-46D when aircraft received small arms fire causing explosion in engine compartment and fire in aft section. While attempting to land [on fire], A/C crashed. PIERCE [Boeing Tech Rep] and RILEY [gunner] were killed. 1stLt T.M. Curtis (pilot) and Campbell [crew chief] received multiple injuries to entire body.
Submitted by:
John Lane, USMC researcher, 20030821
---
Personal Narrative
We were on an admin run in a CH-46A that we had tested for a number two engine replacement early in the morning. The AMO has sent us north to get a transmission at Phu Bai. We had just picked up the transmission from Quang Tri and were headed to Phu Bai to drop off Marine PFC Dixon, en route to Marble Mountain. Dixon was one of four or five Canadian brothers who were in country at the same time. As the youngest, he was going home and wanted to see his brother, an Army DUSTOFF pilot out of Camp Evans, near Phu Bai. Billy Pierce, one of our squadron tech reps was in the left seat. I had not heard the 50-caliber impact, just the initial explosion, which occurred as I leveled the aircraft at 1500 feet having just descended from 3500 feet. As I looked down at the gauges, I saw the number two engine Ng unwinding; the Nf split off and, of course the Nr drooping. I immediately lowered the collective to regain Nr as the Ron Campbell yelled, "fire." I pulled the number two fire handle and fired the bottle as the cockpit filled with acrid, white smoke completely obscuring our vision in the cockpit. (I had no way of knowing that the engine door had blown down in the explosion and rendered the fire bottle useless).

Almost instantly, another explosion occurred and the bird "groaned" with sound of rapidly drooping Nr. The number one engine had blown also. With no forward visibility, I tried to yaw the aircraft and stick my face into the wind, but this was not possible with my pilot helmet on. I removed the helmet, stuck may face in the wind and searched for anyplace to put this burning, autorotating helicopter. I saw the railroad bridge along Highway One and tried to hit an open space just beyond the road on the west side. There was an opening in the canopy, but no flat terrain.

The heat from the rear of the aircraft was burning my left arm. As I held the collective as low as possible in my awkwardly stretched position, I felt a hand push down on my left hand and arm. I figure it was Ron trying to get the burning bird down faster. I had the nose lowered to increase the rate of descent and pointed for the opening in the trees. As we crossed the road and the edge of the clearing, I rapidly raised the nose and sat back in the seat and pulled the collective to cushion the impact. I know I had a lot of forward speed, but the feeling of the aircraft touching down was a relief. That was my last conscious moment until I awoke semi-conscious on my back, on the ground. I had been thrown clear of the aircraft, my seat and was unable to move.

Ron Campbell told the story of what happened in the back before he died six days after from pneumonia induced by the burns in his lungs and a fractured spine. The fiery explosion of the number two engine and a ruptured hydraulic line were the cause of our thick, acrid smoke. The ball of rolling fire moving forward in the cabin was creating an intolerable situation for Ron, Dixon and Riley, the gunner.

Ron had thrown PFC Dixon clear of the aircraft about 40 to 60 feet above touchdown. Dixon's clothes were completely ablaze and Ron had to get him out. Dixon survived. I believe he left the Corps on disability. I wish I could find him.

Ron sat back down for the impact. Riley was killed as the 50-caliber took out his face on impact. Ron suffered his spinal injuries and burns and succumbed to them. Billy Pierce may have died during the descent. He was thrown clear of the aircraft as I was. It was a day that I shall never forget. I am thankful to be alive. The four-month recovery left me beat up, but I returned to flying in CONUS [the United States] in late October.
Submitted by:
Terry M. "Skip" Curtis, Pilot in Command on mission, 20030821
---
Personal Narrative
Airplane Buno 152529 was shot down by 50 cal machinegun fire from the ground at position XD628280. Crew chief, Cpl. Ron Campbell was reported to have pushed passenger, a PFC Dixon, out of aircraft, saving his life. Campbell remained in wreckage and was badly burned, eventually dying on 690617. Boeing Tech Rep, William "Billy" Pierce was in left seat, was thrown from airplane and killed. Gunner, LCpl Riley was also killed. Pilot Capt Skip Curtis, was badly hurt but recovered. Paraphrased from company report written next day from squadron documents and personal eye witness.
Submitted by:
John Dullighan, Boeing Tech Rep, HMM-165 at time of incident, 20030821
---
Comment on Incident
Shot down returning to MMAF - Ron Campbell was burned badly - died on USS Repose.
Submitted by:
N/A, 20030821
---