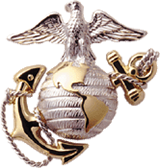 Incident Date 19890320 HMH-363 CH-53D - BuNo unknown - - Crash in mountainous area - possible engine failure
[CREW]
Pimple, David M. 1stLT Pilot HMH-363 5th Marines/"TEAM SPIRIT" 1989-03-20
McGreevy, Michael Capt Pilot HMH-363 5th Marines/"TEAM SPIRIT" 1989-03-20
[PASSENGERS]
Zinser, James D. Sgt Passenger 5th Marines/"TEAM SPIRIT" 1989-03-20
Wooten, Kevin M 1stLT Passenger 5th Marines/"TEAM SPIRIT" 1989-03-20
Verdugo, Jorge SSgt Passenger 5th Marines/"TEAM SPIRIT" 1989-03-20
Silha, Keith N. Cpl Passenger 5th Marines/"TEAM SPIRIT" 1998-03-20
Ratcliffe, Carl B. L/Cpl Passenger 5th Marines/"TEAM SPIRIT" 1989-03-20
McDaniel, Wilbur S. L/Cpl Passenger 5th Marines/"TEAM SPIRIT" 1989-03-20
McCluskey, Brian K. Cpl Passenger 5th Marines/"TEAM SPIRIT" 1989-03-20
Longstaff, Anthony P. L/Cpl Passenger 5th Marines/"TEAM SPIRIT" 1989-03-20
Johnson, Ronald A. L/Cpl Passenger 5th Marines/"TEAM SPIRIT" 1989-03-20
Hernandez, Andrew A. L/Cpl Passenger 5th Marines/"TEAM SPIRIT" 1989-03-20
Fejeran, Jimmie L. HN Passenger 5th Marines/"TEAM SPIRIT" 1989-03-20
Depew, Michael A. L/Cpl Passenger 5th Marines/"TEAM SPIRIT" 1989-03-20
Decker, Curt R. PFC Passenger 5th Marines/"TEAM SPIRIT" 1989-03-20
Castro, Sr, Saul D. PFC Passenger 5th Marines/"TEAM SPIRIT" 1989-03-20
Bell, Darren M. 2ndLt Passenger 5th Marines/"TEAM SPIRIT" 1989-03-20
Anglin, Richard R. L/Cpl Passenger 1/5/Exercise "TEAM SPIRIT" 1989-03-20
Alfonso, John A. Cpl Passenger 1/5/Exercise "TEAM SPIRIT" 1989-03-20

---
News Release - New York Times - 20 March 1989
22 Marines Are Killed in Crash Of U.S. Helicopter in South Korea
By DAVID E. SANGER, Special to the New York Times
Published: March 20, 1989
•
TOKYO, Monday, March 20— A United States Marine Corps helicopter participating in a major joint military exercise in South Korea crashed this morning, killing 22 marines and injuring 15, American officials said today.
The crash took place a little before 7 A.M. in a mountainous region 35 miles south of Pohang, a steel-producing city on the southeastern coast.
A spokesman for United States forces in Seoul, the South Korean capital, said that the cause of the crash was not yet known, but that there was no immediate evidence of sabotage or an attack on the CH-53D Sea Stallion helicopter.
A week ago, North Korea had protested the start of the annual exercises, code-named Team Spirit. But the site of the crash was far from the border with the Communist North.
The crash was the second accident in this year's exercises, which brings together American and South Korean forces in more than a week of maneuvers. On Friday, four marines were killed in another accident, involving a smaller helicopter, a CH-46, also near Pohang.
Some of the injured today were in critical condition, officials said. They were evacuated to an amphibious assault ship off the Korean coast for treatment. Others were flown to a military hospital in Seoul. Unit Based on Okinawa
The helicopter involved in the crash was assigned to the 1st Marine Air Wing, stationed at Futenma Marine Air Base in Okinawa. As is customary, military officials withheld the names of those killed and injured until their next of kin were notified.
The Korean war games are among the most realistic conducted by American military forces, and accidents are not uncommon. This year, as in past exercises, the troops are simulating an incursion into South Korean territory.
There was some suggestion earlier that the maneuvers might be scaled back or called off entirely, in an effort to avoid upsetting the delicate talks now under way between the North and South. But the talks have made little progress in recent months, and the American and South Korean forces decided to proceed as usual. However, both countries are playing down the exercises, which involve more than 60,000 troops.

Source:
By DAVID E. SANGER, Special to the New York Times - Published: March 20, 1989
Submitted by:
Alan H Barbour, Researcher, Historian, USMC Combat Helicopter Assoc, 20160228
---
Seoul, Korea - 20 March 1989
22 U.S. Marines Die in S. Korea Copter Crash : 15 Hurt, Some Critically, as CH-53 Sea Stallion Falls in Mountain Area
March 20, 1989|From Associated Press

o
SEOUL — A U.S. Marine helicopter carrying 37 Marines on maneuvers crashed in an isolated mountain region on South Korea's southeast coast early today, and 22 were killed, U.S. authorities said.
Fifteen Marines were injured, some critically, when the Sikorsky Sea Stallion crashed shortly before 7 a.m. south of the industrial port city of Pohang and 250 miles southeast of Seoul, a Marine Corps spokesman said.
The most seriously injured were evacuated to an amphibious assault ship off the Korean coast, the Belleau Wood, and the rest were flown to Seoul, the spokesman said.
Yonhap, the South Korean news agency, said in a report quoting South Korean military officials that the helicopter exploded and burst into flames before slamming into the ground. The report said the explosion appeared to have been caused by an engine defect.
2nd Crash in 4 Days
It was the second fatal crash involving a Marine helicopter in South Korea in four days. All four Marines were killed Friday when their CH-46 helicopter crashed in a rice paddy on the east coast.
Marine officials said there was no explanation for either crash.
Authorities were still trying to determine if the Sea Stallion crashed into a hillside or fell to the ground, U.S. military officials said.
Both helicopters were participating in the annual joint U.S.-South Korea military "Team Spirit" maneuvers, which include 60,000 U.S. personnel.
A U.S. military statement said the Sea Stallion, a CH-53D troop transporter, was assigned to the 1st Marine Air Wing, Futenma Marine Corps Air Station, in Okinawa, Japan. It carried a crew of four and 33 military passengers.
Marine officials said they did not know if the Marine unit aboard the helicopter was based in Japan or the United States.
Names of the injured and dead were withheld pending notification of next of kin.
About 30,000 U.S. troops from the United States and other parts of Asia are in South Korea to take part in "Team Spirit," along with 30,000 U.S. service personnel who are based in South Korea.

Submitted by:
Alan H Barbour, Researcher, Historian, USMC Combat Helicopter Assoc, 20160228
---
List of occupants that did not survive

Cpl
John A. Alfonso
24
Aztec, N.M.
Rifleman
LCpl
Richard R. Anglin
22
Redlands, Ca.
Rifleman
2ndLt
Darren M. Bell
23
Tampa, Fl.
Infantry Officer
PFC
Saul D. Castro, Jr
18
Lamont, Ca.
Rifleman
PFC
Kurt R. Decker
21
Toledo, Ohio
Rifleman
LCpl
Michael A. Depew
20
Red Lion, Pa.
Rifleman
HN
Jimmie L. Fejeran

Navy Corpsman
LCpl
Andrew A. Hernandez
19
Arnold, Mich.
Machine Gunner
LCpl
Ronald A. Johnson
21
Simi Valley, Ca.
Machine Gunner
LCpl
Anthony P. Longstaff
25
Waldo, Wis.
Machine Gunner
Cpl
Brian K. McCluskey
22
Brazil, Ind.
Rifleman
LCpl
Wilbur S. McDaniel
19
Carthage, Tx.
Rifleman
Capt
Michael McGreevy
27
Monmouth, N.J.
Pilot *
1stLt
David M. Pimple
25
Cochise, Ariz.
Pilot *
LCpl
Carl B. Ratcliff
21
Bluefield, W.Va.
Machine Gunner
Cpl
Keith N. Silha
22
Onalaska, Wis.
Machine Gunner
SSgt
Jorge Verdugo
27
Nogales, Ariz.
Platoon Sergeant
1stLt
Kevin M. Wooten
27
Bowie, Md.
Infantry Officer
Sgt
James D. Zinser
30
Portland, Or.
Machine Gunner

Source:
http://usmcronbo.tripod.com/id98.htm
Submitted by:
Alan H Barbour, Researcher, Historian, USMC Combat Helicopter Assoc, 20160228
---
Survivors

Below is the list of survivors from this accident.

LCpl
Rand C. Albert
22
Munhall, Pa.
Rifleman
Pvt
Todd A. Bernhardt
18
Evanville, Ind.
Rifleman
PFC
Frankline E. Bray, Jr.
18
Lompoc, Ca.
Rifleman
PFC
Lavinski R. Brown
19
Los Angles, Ca.
Rifleman
Cpl
David W. Garlick
22
Connellsville, Pa
*Air Crewman
LCpl
Ismael S. Gomez
23
Santa Ana, Ca.
Assualtman
LCpl
George S. Hagee
20
St. Louis, Mo.
Rifleman
PFC
Thomas T. Hannah
19
Knobnoster, Mo.
Rifleman
LCpl
David L. Jenkins
21
Vista, Ca.
Rifleman
LCpl
Daniel E. Moody, Jr.
21
Grimesland, N.C.
Rifleman
LCpl
Sam A. Pesuti
22
Phoenix, Az.
Machine Gunner
Sgt
Timothy D. Sabel
23
Ripon, Wis.
*Air Crewman
Cpl
Michael E. Scott
20
Garfield, Ariz.
Rifleman
LCpl
Arthur J. Stilwell
22
Grenada Hills, Ca
Rifleman
LCpl
Thomas W. Woods
23
Southboro, Mass.
Rifleman

Source:
http://usmcronbo.tripod.com/id98.htm
Submitted by:
Alan H Barbour, Researcher, Historian, USMC Combat Helicopter Assoc, 20160228
---
Family Narrative
It all started with Senator Reid on the appropriations committee that did not appropriate the dollars for the cranials [protective helmets] required for Team Spirit 89. My son Ronald Alvin Johnson USMC, died in that crash.

The reality is this: North Koreans blew up the helicopter with one of those weapons that they hold on their shoulder and shoot down planes and helicopters. The weapons they used were purchased from the U.S. Dept of Defense, through sales by the State Department. Bottom line: my son and all others have been killed with American weapons in trade deals, 1986. International Traffic In Arms Regulations Executive Order # 11958 of January 18, 1977, 30 pages of arms.

In 2008, North Korea was claimed as a Terrorist country by President Bush and was cut off from any Arms contracts: State Dept comments: N. Korea repeatedly provided support for acts of International Terrorism......

The Helicopter Ron was in was shot down by North Koreans hiding in the forest where Ron's troops were hiding overnight; they had no helmets or any kind of head cover. There was a shortage of cranials due to Senator Reid not approving the funds for cranials. The cranials that were needed for 3 helicopters were only enough for one helicopter, and they were not put on Ron's helicopter when flying to pick up Ron and his troops in the forest. Without any head gear, Ron was knocked unconscious and burned to death when the North Koreans shot the helo out of the sky.


Source:
Personal Research
Submitted by:
Sandra Hemmes (Johnson), Mother, 20180321
---
30 years. I was there that day and watched the helo go down. We helped everyone we could get out and out of the ditch to safety. I want to know who one of the Marine was that I was working with. His hands were burned off and his face was very burned. We were kneeling on the berm and I told you I was going to take your gloves off of you. You told me you were not wearing gloves. I then sent you to a helo to fly to the Belleau woods and you were not happy with me. I want to know you are ok. The look in your eyes has never left me my Brother.
No body shot it down by the way.
Submitted by:
Bob J, Witness, 20190321
---