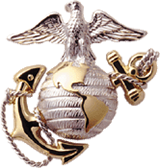 Incident Date 20030122 HMLA-775 AH-1W - BuNo 164589 - - HMLA-775 AH-1W - BuNo 165327 - - MidAir Collision during Night Drug-Interdiction Mission
[CREW]
Walsh, John Murphy Major Pilot HMLA-775 MAG-46/4thMAW/CamPen 2003-01-22
Cross, David Clarke Capt Co-Pilot HMLA-775 MAG-46/4thMAW/CamPen 2003-01-22
Theilmann, Robert J. LtCol Pilot HMLA-775 MAG-46/4thMAW/CamPen 2003-01-22
Palumbo, Steven Gerard Major Co-Pilot HMLA-775 MAG-46/4thMAW/CamPen 2003-01-22

---
WALSH, JOHN MURPHY : USMCR : MAJ : 29MAR1966 : 22JAN2003: Ft Rosecrans National Cemetery Sect O-340
CROSS, DAVID CLARKE : USMCR : CAPT : 11OCT1968 : 22JAN2003 : Arlington National Cemetery 60-7897
THEILMANN, ROBERT J. : USMCR : LTCOL : 1SEP1955 : 22JAN2003 : Arlington National Cemetery 60-7898 : HMLA-775 Commanding Officer
PALUMBO, STEVEN GERARD : USMCR : MAJ : 9MAY1966 : 22JAN2003 : Arlington National Cemetery 60-7898
---
Incident Report - Orange County Register
Crash kills 4 reservists from Pendleton
The collision of two Super Cobra helicopters came during a drug interdiction flight
The Orange County Register
Two Marine helicopters slammed into each other late Wednesday (22 January 2003) during a nighttime counter-drug operation near the U.S.-Mexico border, killing four Camp Pendleton- based reserve aviators, officials said.

The AH-1W Super Cobra helicopters collided near Zapata, Texas, about 9:30 p.m., lighting up the sky with fiery wreckage, witnesses said.

The cause of the collision is under investigation.

The aviators were wearing night-vision goggles and infrared sensors, but it is unclear what role, if any, the devices played in the crash.

The men, assigned to Marine Light Attack Helicopter Squadron 775, were identified as:

Lieutenant Colonel Robert J. "Ramrod" Theilmann, 47, a Pendleton flight instructor and commander of the 300-member squadron, dubbed "the Coyotes."

Major Steven G. Palombo, 36, whose wife just gave birth to a daughter.

Captain David C. "Moon Pie" Cross, 34, who remained active in the Marines because he couldn't find a job flying commercial airliners.

Major John W. Walsh, 36, another expert pilot.

All lived in San Diego County.

"This is a huge loss to our family," said Sergeant Major Robert Gallagher, a reservist with the Coyotes and a Fountain Valley police detective. "Our squadron has received numerous awards for safety, which makes all of this incredibly ironic."

The two-seat Super Cobra attack helicopters have a good safety record, having served in combat during the Persian Gulf War, experts said.

The four Marines had been deployed to work with Joint Task Force Six, a military/law enforcement drug interdiction team.

It was not the first fatal crash involving the task force. In 1995, an Army pilot was killed during a similar surveillance mission in Arizona. Defense officials say a door on the pilot's OH-58C helicopter came off and he lost control of the aircraft. That crash also occurred after dark.

Organized in 1989, the task force teams military resources with local and federal law enforcement to stop drug smugglers.

Dozens of the group's missions were worked by reservists from the Pendleton-based squadron. Never before have the Coyotes lost a Marine.

Theilmann had been a pilot for more than 20 years and worked as a Cobra flight instructor.

"He was pretty much a military-career kind of person," said his wife, Barbara. "He wanted to fly. He died doing something he wanted to do. If there's any way a pilot can go, this is it."

Barbara Theilmann said she always tried not to think about how dangerous her husband's job was.

"There's a lot of things the military does on a daily basis, and no one's aware that they're involved in," she said. "Families get left behind. It doesn't take a war."

Funeral arrangements are pending, but Barbara Theilmann, who spoke of her husband in the present tense, said he wanted a full-dress sendoff.

"He's such a military person, he wants to have the full military funeral, complete with full colors and a flyby of Cobras in the missing-man formation," she said.

Cross joined the Marines after graduating from Penn State University because he always wanted to fly.

"He's a pilot and always wanted to be a pilot," said his father, David Cross of Reston, Virginia. "He actually left the Marines last year because he wanted to be a commercial pilot, but it was just not good timing, so he went back on active duty. He loved to fly. He did what he could to keep flying."

The aviator lived in Carlsbad with his girlfriend, Heather Rand, his father said, and will be buried at Arlington National Cemetery.

Walsh's family could not be reached for comment.

Palombo's wife, who recently had a baby girl, was too distraught to talk at length about her husband, who lived in Carlsbad.

"I want everybody to know how good my husband was," Hiroko Palombo said. "But I just can't right now."

Submitted by:
Alan H Barbour, Historian, Historian, USMC Combat Helicopter Association, 20091203
---
Family Information
It is coming up to 9 yrs since my brother died and I am just about able to talk about it. Bob as we called him was my closest brother - we roomed together and I followed what ever he did. Even went to the same high school. I miss him so much. You know he was the one to go to when I needed help and that was plenty. I miss his voice and his advice - especially know. I still talk to his wife Barbra and we try to make sense of it all but its not the same. I need my brother back and I know that is not going to happen. It just really sucks - Rest in peace Bob - until we meet again.
Submitted by:
Patrick E Theilmann, younger brother of Pat, 20111114
---
Family Information
Steven Palumbo was a 1984 graduate of Henry Ford II High School in Sterling Heights Michigan. He was a dedicated person of whom I knew in school, and based on his rank in the Marine Corps Reserve, didn't change much from those days. Today his 7 year old daughter is remembering a man she hadn't had an opportunity to know. Veterans Day 2010 will not allow Steve's service to go unnoticed.
Submitted by:
Michael Cartwright, H.S. Classmate of Maj. Palumbo, 20101111
---
Personal Suggestion
Last year 2013, my friends, one in particular a Julio Delgado, a retired Coast Guard and I got together with the park rangers to make a better looking site along the road. This is right at the crash site of one unit. Since then, I have been working with a Tom Kinney a visitor in the park to draw up some plans and paper work to present to the state parks system for approval.

Although working with a system like this is difficult to say the least, it seems there are too many approvals to be made. My 2 cents is this, I come down from Oregon from Dec - Mar 30 and do not have much clout. After meeting with Robert Bukovinsky on the 28th of January, 2014 and his input I do hope through all the future conversations that a monument type memorial can be put in place to recognize these men in a proper way. My hat is off to all and bless the families

Submitted by:
Chuck Nicodemus, Just a visiting USAF Veteran, 20140129
---
Memorial Information
Update on the memorial suggested for the incident to be located in the Falcon State Park.
So far two applications have been denied by the state parks system, I am sad to say. It seems the idea needs to be addressed by an out side source.

I will be leaving this park and moving on to another for the summer and hope some one can pick up the torch.
Kind regards and bless all.
Chuck
Submitted by:
Chuck Nicodemus, Friend, 20140222
---