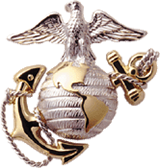 Incident Date 20030405 HMLA-267 AH-1W - BuNo 161020 / UV-43 - - - combat operations - Ali Aziziyal, Iraq
[CREW]
Ford, Travis A. Capt Pilot HMLA-267 MAG-39/ 3rd MAW 2003-04-05
Sammis, Benjamin Wilson Capt Pilot HMLA-267 MAG-39/ 3rd MAW 2003-04-05

---
FORD, TRAVIS A. : CAPT : O3 : MOS : 30 : OGALLALA : NE : 030405 : Marine Light Attack Helicopter Squadron 267, Marine Air Group 39, 3rd Marine Aircraft Wing, MCAS Camp Pendleton, CA : AH-1W Super Cobra crashed during combat operations near Ali Aziziyal, Iraq
SAMMIS, BENJAMIN WILSON : CAPT : O3 : MOS : 29 : REHOBETH : MA : 030405 : Marine Light Attack Helicopter Squadron 267, Marine Air Group 39, 3rd Marine Aircraft Wing, MCAS Camp Pendleton, CA : AH-1W Super Cobra crashed during combat operations near Ali Aziziyal, Iraq
---
Official DOD Initial Report
Capt Benjamin W. Sammis and Capt Travis A. Ford were killed in action on April 4 when their AH-1W Super Cobra helicopter crashed during combat operations near Ali Aziziyal, Iraq. They were assinged to Marine Light Attack Helicopter Squadron 267 (HMLA-267), Marine Air Group 39, 3rd MArine Aircraft Wing, Camp Pendleton, California
Submitted by:
Alan H Barbour, Historian, USMC Combat Helicopter Association, 20050204
---
Personal Narrative
It was an honor to fight along side Capt. Sammis. He was a great leader, awesome man and friend. I am at my friends house, and I looked up my squadron. When I saw his face it hurt me because I know what an awesome marine he was and I just wish we could have brought him home, along with Capt. Ford. I am proud to have been a Marine next to such a great one. I remember coming back to Pendleton happy to be home, but at the same time sad because all of us didn't come back safely. He gave the ultimate sacrifice for what he believed in, and what we all believe in. I just want to say once again, that it has been an honor to be fighting in the same war with such a great American. God Bless you "Pokey", and your family. I'll see you later Sir!!
Submitted by:
Lcpl Jesse F. Madden, USMC, Squadron mate, 20060129
---
Tribute
I want to respectfully pay tribute to these Marine officers and thank their parents for raising such awesome Americans. It saddens me to read this because, while I did not serve with these Marines, I did have the privilege of serving with another group of the finest ... USMC Cobra pilots!

Having been a part of a Cobra team, I feel a deep respect for these men and their families. My prayers are with their loved ones and friends.

Submitted by:
Ken Weaver, Sgt, USMC, 20060808
---
Capt Travis A. Ford, HMLA-267
Submitted by:
POPASMOKE Admin, 20050203
---
Capt. Benjamin W. Sammis, HMLA-267
Submitted by:
POPASMOKE Admin, 20050203
---