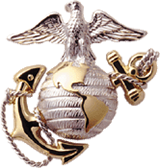 Incident Date 20060527 HMLA-169 AH-1W - BuNo 164591 - - Maintenance test flight crashed into Lake Habbaniyah
[CREW]
Bennett, Richard A Cpl Crew HMLA-169 MAG-39/3rdMAW/1stMEF 2006-05-27
Doring, Nathanael James Capt Pilot HMLA-169 MAG-39/3rdMAW/1stMEF 2006-05-27

---
BENNETT, RICHARD, A : CPL : E4 : USMC : 25 : Girard : KS : 20060527 : crashed during maintenance test flight 40 miles west of Baghdad
DORING, NATHANAEL JAMES : CAPT : USMC : O3 : 31 : 19750530 : Apple Valley : MN : 20060527 : crashed into a deep lake 40 m. west of Baghdad
---
Department of Defense
NEWS RELEASES from the United States Department of Defense
No. 489-06 IMMEDIATE RELEASE
May 31, 2006

DoD Identifies Marine Casualties

The Department of Defense announced today the death of two Marines who were supporting Operation Iraqi Freedom.

Corporal Richard A. Bennett, 25, of Girard, Kansas
Captain Nathanael J. Doring, 31, of Apple Valley, Minnesota

Both died May 30, 2006, following a non-hostile helicopter accident near Al Taqaddum, Iraq, on May 27, 2006. Both were assigned to Marine Light/Attack Helicopter Squadron-169, Marine Aircraft Group-39, 3rd Marine Aircraft Wing, I Marine Expeditionary Force, Camp Pendleton, California.

Submitted by:
N/A, 20080312
---
Family Information
After college, Nathanael Doring followed his dreams of flying and landed in the Marines, where the 31-year-old Apple Valley man met the second love of his life: his wife. The two served as captains in Iraq, and in April, he extended his second tour of duty so he could return to the U.S. this summer, shortly before she would.

Nathanael Doring, who flew attack helicopters with the Marines, died this past weekend when his AH-1 Cobra crashed into a deep lake about 45 miles west of Baghdad.

Searchers recovered his body from the cockpit Monday, along with that of a 25-year-old corporal, and their families were notified of their deaths. The accident happened during a routine maintenance test flight near an airbase and was not combat related, according to the military.

The cause of the crash is still undetermined, Doring's family said. He was the 32nd Minnesota military member to die in the Iraq war.

Cara Skoglund said her younger brother looked forward to returning to the United States in August and planned to spend time with Alexander, his 7-year-old son from a previous relationship. The boy, who lives in Maryland with his mother, learned Tuesday of Doring's death.

Skoglund and other family members remembered Doring as an independent spirit who loved the camaraderie of the military. Soccer and aviation were his greatest passions, which he took to early. While still a student at Apple Valley High School, he completed ground classes in aviation and played soccer or served as a referee.

He later attended the Milwaukee School of Engineering, graduating with honors in electrical engineering in the late 1990s before joining the U.S. Marine Corps.

"Everything he did was his own path," said Jim Doring, Nathanael Doring's father, standing with Doring's older sister and younger brother Wednesday outside the family's Apple Valley home.

Marine Capt. Lisa Christenson Doring will accompany her husband's casket back to the U.S. this week, where he will be buried in Arlington National Cemetery. A memorial service has been tentatively scheduled for June 10 at the Berea Lutheran Church in Inver Grove Heights.

The two married three years ago in a ceremony at the Marine Corps base at Camp Pendleton, Calif.

During the opening salvos of the war, Doring's squadron launched operations from Kuwait into Iraq. He was among the 24 pilots of Helicopter Squadron-369 who received air medals in June 2004 for their extensive missions in combat zones.

The twin-engine AH-1W Super Cobra, the latest version of an aircraft that first saw service in Vietnam, is used by the Marines for attacking armor, armed escort and reconnaissance, among other duties.

Doring's uncle, Rich Gamble of Inver Grove Heights, said he recalled a young man who was quiet and devoted.

"He pursued a dream to fly and was able to accomplish that," said Gamble. "He was dedicated to that and dedicated to what he was doing."

Gamble said Doring believed the U.S. involvement in Iraq was a good thing.

"From his perspective, I know he believed they were helping the people in Iraq," he said.

Doring had already completed two tours of duty in Iraq and his unit had returned to Camp Pendleton in April, his uncle said. But because his wife still was serving in Iraq, he decided to stay in the Middle East.

Since his unit was stateside, Doring was assigned to act as a liaison between the military and defense contractors operating unmanned aerial vehicles, which are widely used in Iraq for surveillance and reconnaissance.

"He was flying these other missions for flight time, basically," Gamble said. "It wasn't part of his regular duties."

Doring's helicopter crashed Saturday into the deep water of a large lake near the Al Taqaddum airbase, the military said. Because special equipment had to be moved to the scene to search for and recover the helicopter, it wasn't until Monday — two days after the crash — that Doring's death was confirmed.

Submitted by:
Arlington National Cemetery Website, 20080312
---
Marine With a Purpose Honored
Marine With a Purpose Honored
Helicopter Pilot Served 2 Tours in Iraq Before Fatal Crash
By Arianne Aryanpur
Courtesy of the Washington Post
Thursday, June 15, 2006
Marine Captain Nathanael J. Doring was a career military man. After serving two tours of duty in Iraq, he was scheduled to come home in April, his family said.

But he requested to stay longer to be close to his wife, Lisa, a Marine captain also stationed in Iraq. Her tour of duty was to conclude in the fall, and until then, Doring was to work in a noncombat capacity.


Lisa Doring holds a red rose during the funeral for her husband and fellow Marine, Captain Nathanael J. Doring,
at Arlington National Cemetery. The highly skilled helicopter pilot died after a crash near Taqaddum, Iraq.

The highly skilled helicopter pilot from Apple Valley, Minn., died May 30, 2006, of injuries sustained in a crash near Taqaddum on May 27, 2006. He was 31.

Corporal Richard A. Bennett, 25, of Girard, Kansas, also died in the crash. Both were assigned to Marine Light Attack Helicopter Squadron 169, Marine Aircraft Group 39, 3rd Marine Aircraft Wing, I Marine Expeditionary Force, based at Camp Pendleton, California.

Yesterday, Doring's wife and about 70 other mourners gathered under an overcast sky to honor him as he was laid to rest at Arlington National Cemetery. He was the 243rd person to die supporting Operation Iraqi Freedom to be interred there.

A military band escorted the mourners, which included many uniformed Marines, to the grassy plot in Section 60, Grave Site 8398, where Doring's white headstone was placed.

Lieutenant Ron Nordan, a Navy Chaplain, delivered the sermon, and mourners bowed their heads as he offered a prayer. When the bugler played taps, the Marines stood at attention and saluted. Then, the U.S. flag that draped Doring's coffin was folded and given to his wife as she wiped away tears. She hugged it to her chest, then placed it on her lap, holding a single red rose over it.

Doring's uncle, Rich Gamble, told the Associated Press last month that his nephew was determined and focused.

"He did what he did with a purpose," Gamble said. "Things did not happen to him, necessarily. He decided where he went."

Doring graduated from Apple Valley High School in 1993 and received a degree in electrical engineering from the Milwaukee School of Engineering. He joined the Marines immediately after graduating from college, according to news reports.

Doring was gregarious and proud to serve his country, recalled Corporal Martin R. Harris, who met him in 2004. "The first time I talked to him, we talked for two hours," Harris said.

Doring was among 24 pilots in his squadron to be awarded Air Medals in 2004, granted for missions completed in a combat zone during Operation Iraqi Freedom.

Doring was an AH-1W Super Cobra pilot. He flew helicopters over troops at high speeds, providing fire support.

The aircraft are "kind of like the F-18s of the helicopter world," Harris said, adding that Doring knew everything about them.

"He was confident in his stance and confident in the abilities of himself and his unit together," he said.

The Patriot Guard Riders, a motorcycle group that attends some military services to pay respect to the fallen, created an online forum for Doring last month.

Rider Bruce L. Clements wrote: "Rest in peace Marine. . . . You'll be remembered as an American Hero always."

Submitted by:
Arlington National Cemetery Website, 20080312
---
From Miramar "Flight Jacket" June 2006
"'Vipers' Bid Farewell to Fallen Marines"

Story by Staff Sgt. Raymie G. Cruz 3rd Marine Aircraft Wing

AL TAQADDUM, Iraq —

A memorial service for two fallen Marines of Marine Light Attack Helicopter Squadron 169, Marine Aircraft Group 16 (Reinforced), 3rdMarine Aircraft Wing (Forward), was held at the chapel here, June 3 [2006].The service was held for Capt. Nathanael J. Doring, a pilot from Apple Valley, Minn., and Cpl. Richard A. Bennett, a mechanic and native of Girard, Kan., who died during a maintenance test flight. They were killed when the AH-1W Super Cobra they were flying crashed May 27."The memories of our fallen comrades will last forever and inspire us even more to stay focused on the mission at hand," said Sgt. Maj. Ronald L. Green, HMLA-169, and Jackson Hinds, Miss., native. "We all understand the dangers of what we do, but we trust that our training and discipline will keep us focused on doing our very best at our mission and maintaining troop welfare."During the service, the chaplain gave the invocation and the commanding officer spoke to the unit about the Marines who passed."They were directly contributing to our mission here in Iraq and the larger Global War on Terrorism," said Lt. Col. Biagio Colandreo Jr., commanding officer,HMLA-169. "As heartbreaking as this is for our squadron, our hearts and prayers are with the Doring and Bennett families. Words fall very short in expressing our condolences to them at this very difficult time."The part of the service that seemed to touch the audience the most was when Marines approached the podium and shared their personal reflections of their fallen friends."Losing a brother as we did is one of the most painful things I've ever endured," said Lance Cpl. Christopher J. Bowman, UH-1N Huey helicopter crew chief, HMLA-169,and Tehachapi, Calif., native. "As full as my heart is with sadness, we must remember not to dwell on the tragedy, but to remember two great men and the memories they have left us." After the last shot of the rifle detail was fired and roll call was taken to recognize their loss, the service closed as Marines, sailors and soldiers stopped at the displays of the fallen Marines to say their last goodbyes."Everything Nate did in some way was for (his wife), Lisa, or his son, Alex," said Capt. Jeffrey M. Sykes, a Cobra pilot with HMLA-169 and Tehachapi, Calif., native. "I would hope that for those that knew him he would want them to know that family is first, and right up to the end his priority was: God, family and Corps."

Submitted by:
Vladimir Storozinsky, HMLA-169 Squadron member, 20080314
---