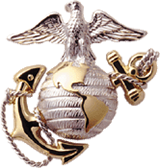 Incident Date 19630310 HMM-162 UH-34D 145747+ - Crash, Rescue Mission.
[CREW]
Webster, David Maj Co-Pilot HMM-162 MAG-16 1963-03-10 (vvm 01E:019)
[PASSENGERS]
Ishihara, James Hiroshi CWO Passenger HMM-162 1963-03-10 (vvm 01E:019)

---
WEBSTER DAVID : 053875 : USMC : MAJ : O4 : 7335 : 33 : ARLINGTON : VA : 19630310 : Air Loss Crash : Crew : body recovered : Offshore - Region Unknown : 14 : 19290701 : Cauc : Protestant/married : 01E : 019
---
After Action Report - 3-115-2 - 10Mar63
11-0 YS-45 Edwards-Pegues-Dietz
11-2 YS-56 Nevins-Maunes-Ruggiero

To Quang Ngai, talked to LtCol Leu on Mohawk search and YS-48 crash then on the Mang Buk with Dr. Holcomb and Holmes (Corpsman). YS-47 crashed at BS135449(LZ). Dr. and corpsman put in LZ, 2 loads Rangers into zone (8 men) by YS-45. Cox copilot in YS-45 for first lift to show LZ to Pegues, Brought Gentz-ONeil-Duncan back to Mang Buk from YS-47. One pioneer evaced from LZ with sprained ankle. YS-56 remained in LZ all night to await any injured brought out. RON'ed in YS-45 at Mang Buk.

Remarks:
When a crash is first sighted, it should be well marked by large white cloth (chute) for identification.
Bolt cutters should be in each aircraft.
/s/Pegues, flight leader
16 sorties 9.7 hours

Submitted by:
N/A, 20030824
---
CWO James Hiroshi Ishihara, USArmy
Notes from The Virtual Wall

Major Demko had served one tour in Vietnam with HMM-162 in 1963. On 10 March 1963 he and Major David Webster flew a rescue mission in a UH-34D (BuNo 145747 or 145085; both were lost that day) to retrieve some Army pilots who were down in the mountains west of Danang. The rescue effort was at the outermost limits of the UH-34s performance envelope - very high altitude, very hot, high humidity - and the rescue cable was shorter than the trees were tall. Demko had to squat down amongst the treetops to rescue the downed crew. During the attempt, they exceeded the power capabilities of the H-34, lost lift, crashed, and burned.
Demko, Webster, and the crew chief were burned very badly, and a passenger aboard the aircraft died - Army Warrant Officer James H. Ishihara. There was insuffient daylight for another attempt, and it was the next day before a stripped down UH-34 could make a pick-up. Major Webster did not make it through the night.

Demko recovered from his injuries, returned to flying, and came back to Vietnam with HMM-364.

http:www.virtualwall.orgdiIshiharaJH01a.htm
Submitted by:
The Virtual Wall, USMC Combat Helicopter Assoc, Historian, 20190413
---
After Action Report - 3-115-2 - 10Mar63
Departed DaNang for Mang Buk to carry rescue team and equipment with 2 a/c (H-34s). Arrived MB. 1 a/c assisted in shuttle of troops into LZ BS141440 site of YS-47 crash. 2nd a/c this flight with Rodgers as PC shuttled independently after this separation.

Remarks: VC huts in vicinity of LZ BS149436. Burn the huts!
/s/J. J. Tharp, flight leader
Submitted by:
N/A, 20030824
---
After Action Report - 3-117-2 - 11Mar63
Put 3 able bodies and supplies and rations into Mang Bak crash site. Several sorties. Evac attempts at both sites aborted due to not long enough hoist cable.
Block and tackle added to end of hoist cable. Lifted Lt Demko out of crash site abd carried him external 50 feet beneath the a/c to site of YS-47 crash. Transferred him to another a/c to be taken to hospital. Repeat procedure with Sgt Grumbine?[CC]

/s/ Hodges?
18 sorties 8.0 hours

Submitted by:
N/A, 20030824
---
After Action Report - 3-116-4 - 11Mar63
Mullins-Ramsay YS-99 10-0 O-1B
Radio relay and photo at crash site BS150430
1 sortie/3.3 hours
Submitted by:
N/A, 20030824
---
Personal Narrative
I remember watching the H-34 bring Major Webster in to the landing strip at Mang Buk. It was something that I will never forget. I was a member of the SFG Team at Mang Buk.
Submitted by:
Jack D. Payne, USSF At Mang Buk, 20060529
---
Personal Recollection
I remember Major Webster and Captain Johnson entering the back door of the Admin Bldg where the S&C section was located.(Major Webster was Officer-In-Charge of the S&C Section). I was the enlisted that handled the S&C classified material for HMM-162. Captain Johnson with his school boy grin and Major Webster looking like a Marines Marine in the orange jump suit only slowed up long enough to ask "Is there anything I should know." My reply, "No Sir." I can't remember when I heard that Major Webster's chopper was down (next day maybe) (also thinking that Captain Johnson was down too, because they were together that morning;) but pulled the S&C files to look and see if I missed anything; and I been looking every since - until I found POPASMOKE several months ago. May God tell him he is remembered this day and many others.
Submitted by:
Larry G. Tyson, Classified Material for HMM-162 Danang, 20080524
---