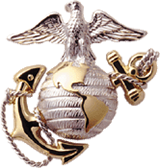 Incident Date 19650127 HMM-365 UH-34D - BuNo unknown - - Hostile Fire
[CREW]
Frye, Alfred Allen Sgt Crew HMM-365 MAG-16 1965-01-27 (vvm 01E:084)

---
FRYE ALFRED ALLEN : 1497672 : USMC : SGT : E5 : 6422 : 27 : HICKMAN MILLS : MS : 19650127 : Hostile Small Arms Fire : Crew : body recovered : Quang Nam (Da Nang) : 10 : 19370604 : Cauc : Protestant/married : 01E : 084 FRYE ALFRED ALLEN : 1497672 : USMC : SGT : E5 : 6422 : 27 : HICKMAN MILLS : MS : 19650127 : Hostile Small Arms Fire : Crew : body recovered : Quang Nam (Da Nang) : 10 : 19370604 : Cauc : Protestant/married : 01E : 084
---
Personal Narrative
Double A was hit on a gun run. He was hit in the liver and the surgery was good. He died of toxemia, poisoning of the blood stream later.
Submitted by:
N/A, 20030801
---
Personal Narrative
We were on a "Hunt" when we were alerted to the fact that hostile fire was coming from a "Vil"...

Double A was the Crew-Chief in the lead (UH-34D) Gunship, his ship made the initial approach onto the targeted area --- [LZ AT994603]--- as his Pilots were about to fire a salvo of rockets from their pods___"Double A"___was shot with a .30 cal carbine round...

With Sergeant Frye being critically wounded,,, the HAC made a DASH to Home-Plate, in order to save Frye's life...

at home-plate___Da Nang ;;;

Frye was medi-vac-ed to Nha Trang--- where he underwent EMERGENCY surgery for the shot---that nicked his liver...

His surgery proved to be successful---but,,, a few days later (at about 10 AM) his vital's started to decline...

Frye knew he was on the THRESH-HOLD,,, when he looked at his nurse and stated___"I Don't Want To Die"___Shortly---Frye died---of Toxemia...

Sergeant Alfred Allen Frye___??

He has the UNIQUE distinction of being___"THE FIRST MARINE CORPS HELICOPTER___"GUNSHIP CREW-CHIEF"___to be killed in action___in The Vietnam War___!!


Submitted by:
Will Reeves, Crew-Chief In the 2nd UH-34D Gunship, 20060409
---