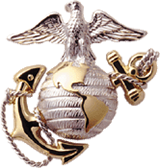 Incident Date 19650328 HMM-163 UH-34D 148812+ - Hostile Fire, Crash
[CREW]
Reynolds, William Donald Capt Pilot HMM-163 MAG-16 1965-03-28 (vvm 01E:097)

---
REYNOLDS WILLIAM DONALD : 072705 : USMC : CAPT : O3 : 7335 : 30 : PONCA CITY : OK : 19650328 : hostile, crash, land : AircraftCommander : body recovered : Quang Nam (Da Nang) :10 : 19341212 : Cauc : Protestant/married : 01E : 097
---
After Mission Report
Depart DaNang on Frag Order 3-988-1; orbit Dien Ban (BT065582) while escort ships picked up troops. Depart Dien Ban for LZ (AT972560). Stinger 2 took a round in the engine and made emergency landing at (AT973578). Capt Reynolds was killed exiting A/C, Stinger 1 (Emblem 5-0) landed and picked up KIA and one of the 5-2 crew plus ammo and weapons from the downed A/C. Maint A/C landed to haul out other members of YP-19 and armament. 5-0 depart for American Hospital, discharge KIA and PAX and return DaNang Base.

Crew - Lead Aircraft (Stinger 1):
P J Vogel(HAC); J R Diehl(CP); R J Labombard(CC); Ynegui?, M.(G)
Crew - Wing aircraft (Stinger 2):
W D Reynolds(HAC); D E Hubbard(CP); W D Bryan(CC); F G Harrison(G)

Submitted by:
Peter Vogel, squadron pilot, 20030801
---
Personal Narrative
We were on a troop insert in the area. Capt Reynolds copilot was 1/Lt Don Hubbard. The aircraft took a round in the carburetor and the engine quit. Capt Reynolds autorotated into a hooch's front yard and the right main landing gear broke which caused the aircraft to lean right. Capt Reynolds immediately exited the aircraft (he was in the right seat) while the rotors were still turning and was hit by the main rotor. Don had tried to grab Capt Reynolds as he exited, because he could see what could happen, but was unable. Submitted by Dennis Churchin, HMM-163
Submitted by:
Dennis churchin, HMM-163, 20030801
---
Personal Narrative
I believe there was a Capt. Reynolds killed in March 1965 while flying a
UH34D gunship. I know because I was the assigned crew chief, but was not
crewing that particular day. The landing gear broke and the Captain, being
a retrained jet jockey, attempted to get away from the helicopter before the
blades stopped turning. I don't think I need to explain more. He was
struck in the upper regions of the body.

It, I may say also, was the demise of UH34D gunships being used in Vietnam.
They were slower than the huey, which was beginning to come in and not as
agile.

Capt. Reynolds was the only casualty that particular day. He was a great
pilot, great to have as the a/c. He was trustworthy and had a great ability
to be a natural flyer. We would experience the infamous tragedy of March
31, 1965 with Larry Burrows on board YP-13 a few days later. Capt. Reynolds
was our first KIA, but unfortunately would not be our last one. May he rest
in peace! Ted Duckworth, squadron mate

Submitted by:
Ted Duckworth, squadron mate, 20030801
---
Personal Narrative
Billie Reynolds was in my squadron. He was killed on a Sunday, and our
wives back home in Santa Ana were attending his memorial on Wednesday when
word began to spread around the chapel that we had run into more problems.
That was March 31, 1965, and the problems were the ones that got us the
Larry Burrows spread in Life Magazine.

Two of our pilots died, and a bunch of us were wounded. All the wives then
went back home to wait for the news. Sure enough, the car pulled up in
front of my house, but Lizzy knew that if only one guy got out of the car
and it wasn't the chaplain, I was still breathing. My wound was, in fact
minor. Submitted by John Hax, squadron mate

Submitted by:
John Hax, squadron mate, 20030801
---
Personal Narrative
Bill was a squadron mate. We rode 150cc Hondas in Oki before going to VN. He
was in an H-34 downed by enemy fire. He was killed after exiting the A/C, by
a rotor blade strike. Submitted by George (Tuna) Atteberry, squadron pilot

Submitted by:
George Atteberry, squadron pilot, 20030801
---
Personal Narrative
I have been living with this nightmare for some 39 years. The reunion in 2004 helped a lot. I saw friends I had'nt seen in 39 years or so. I can't wait until the next reunion, I believe in Ft. Worth, Texas. That morning 39 years ago is always on my mind. Capt. Reynolds saved my life by bringing down the chopper as well as he could under the circumstances. He is my hero. Even though he lost his life, I will always be indebited for his sacrifice.
Submitted by:
F. G. Harrrison, helicopter crewman, 20041029
---