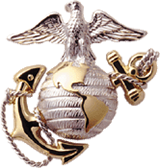 Incident Date 19650602 VMO-2 O1-B 63-09713 - Crash
[CREW]
Lutz, Werner Erhard Capt AO VMO-2 MAG-16 1965-06-02 (vvm 01E:130)
Heister, Richard Eugene 1stLT Pilot VMO-2 MAG-16 1965-06-02 (vvm 01E:130)

---
LUTZ WERNER ERHARD : 080033 : USMCR : CAPT : O3 : 0802 : 26 : FAIRVIEW : NJ : 19650602 : Air Loss Crash Land : Crew – Air Observer (Artillery) : body recovered : Quang Nam (Da Nang) :06 : 19380816 : Cauc : Protestant/single : 01E : 130
HEISTER RICHARD EUGENE : 088458 : USMCR : 1stLT : O2 : 7335 : 24 : ALBUQUERQUE : NM : 19650602 : Air Loss Crash Land : Pilot : body recovered : Quang Nam (Da Nang) :04 : 19410430 : Cauc : Protestant/married : 01E : 130 : ARLINGTON NATIONAL CEMETERY SECTION 4 SITE 2952-B


---
Personal Diary
JUNE 2, 1965: At 1900 hours we had a late med evac. By 1910 hours two choppers were turning up with a full crew and six men from the Combat Recovery Team. They went to Hai Van Pass, the pass going north to Hue on the first mountain range. Two OEs were flying there and all of a sudden one plane saw the other do a hard right bank and disappear. As soon as the other OE turned around and found him, the first OE had crashed and was in flames. An Air Force rescue helicopter (Husky) flew out there with a fire bottle to help but crashed about 50 feet away. We didn't know why they crashed. Twenty minutes later four more planes came with some Nungs and landed them. We brought back the crew from the Air Force helicopter and all were alive. The two pilots of the OE died. The Nungs and the Combat Recovery Team stayed out overnight to guard the aircraft.

[This Marine Observation Squadron 2 (VMO-2) O-1B aircraft crash claimed the lives of pilot First Lieutenant Richard Eugene HEISTER and artillery observer Captain Werner Erhard LUTZ]

[This information is an excerpt from the HMM-365 website]
Submitted by:
HMM-365 website - P. G. Maynard, 20041120
---
"Vietnam Air Losses"
The book, Vietnam Air Losses by Chris Hobson, has the following information:

2 June 1965 O-1B 133810 - O-1 stalled and spun into the ground near Hai Van Pass in Quang Nam Province. Both crew were killed. A HH-43F Huskie (63-9713) was scrambled from Da Nang but was hit by ground fire and crashed. All three crewman survived and were themselves rescued.
Submitted by:
Chris Hobson, 20041120
---