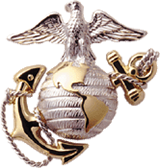 Incident Date 19650717 HMM-365 UH-34D unknown - Hostile Fire
[CREW]
Bennett, Daniel Joseph HM3 Corpsman-Crew HMM-365 MAG-16 1965-07-17 (vvm 02E:038)

---
BENNETT DANIEL JOSEPH : 5943086 : USN : HM3 : E4 : HM3 : 19 : BEVERLY HILLS : CA : 19650717 : Hostile, died small arms fire : Crew - Ground Casualty - Corpsman : body recovered : Quang Nam : 02 : 19451001 : Cauc : Roman Catholic/single : 02E : 038
---
MAG-16 Command Chronology
MAG-16 Command Chronology - July 1965:
On 17 July, while assisting in the removal of casualties from Landing Zone AT 952-678 under mortar and small arms fire, Hospital Corpsman-3 [HM3] Daniel J. Bennett was fatally wounded by Viet Cong Fire. Corpsman Bennett was recommended for the Silver Star.

Submitted by:
N/A, 20030801
---
Personal Narrative
Died rescuing wounded Marines who could not make it into his H-34. He pushed a wounded Marine through the hatch, reached up for the handle to pull him self aboard and was hit in the armpit. The bullet hit his heart.
Submitted by:
N/A, 20030801
---
Personal Narrative
I was present when Daniel Bennet was killed near the village named La Chau (2).

I was a member of Weapons Platoon, 1st Battalion, 3d Marines, and sorely, this was our third med-evac of the day. At the time this particular med-evac arrived, we had three Marines wounded. I was carrying the most severely wounded individual to the chopper. Corpsman Bennet assisted me in getting the man aboard when he suddenly stood straight up and fell backwards. Since the LZ was under fire I made a quick dive for cover and found out a couple of days later that Daniel Bennet was killed.

He did not die via small arms, but he was hit, as was the chopper, by what sounded like a 12.7 mm weapon. L/Cpl. David Lee Rose of 1/3 was killed that day too and eight other Marines were wounded.
Submitted by:
Roger Warren, Present At Incident, 20031203
---