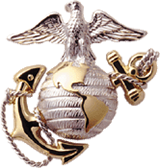 Incident Date 19651018 O-1E (USAF) USAF 56-2600+ - Crash, Instrument Meterological Conditions
[CREW]
Pyles, Harley Boyd Col (PP) Pilot 20th TASS, 504th TacAirSupGrp 1965-10-18 (vvm 02E:125)
Sisson, Winfield Wade Col (PP) AO USMAC/Vietnam 1965-10-18 (vvm 02E:125)

---
PYLES HARLEY BOYD : 275240628 : USAFR : MAJ [posthumous promotion to COL] : O6 : 1125F : 43 : ENON : OH : 19740204 : Hostile, Crash Land, fixed wing, died while missing : Pilot : body NOT recovered : Kontum [AnHoa correct - at N15 45 00, E108 03 00] : ** : 19300220 : Cauc : Christian/married : 02E : 125
SISSON WINFIELD WADE : 561545502 : USMC : CAPT [posthumous promotion to COL] : O5 : 7562 (H-46) : 45 : BERKELEY : CA : 19830908 : Hostile, Crash Land, fixed wing, died while missing : Passenger : body NOT recovered : Quang Nam [N15 45 00, E108 03 00]: ** : 19370922 : Cauc : single : 02E : 125 : former USMC H-46 pilot
---
Official Narrative
INCIDENT DATE 651018 O-1E(USAF) BuNo2600 - SOG [Special Operations Group] Mission with VNAF

Pyles, Harley Boyd Maj Pilot(USAF) 20TH TASS, 504TH TAC AIR SPT GRP, 7TH AF 651018 (declared KIA 2/4/74)
Sisson, Winfield Wade CAPT AirObserver USMAC/Vietnam, 3rd MAF 651018 (declared KIA 9/8/83)


Submitted by:
N/A, 20030823
---
Personal Narrative
VMO-6 had arrived at Da Nang on 1 September 1965 with MAG-36. By end of September MAG-36 had relocated to Ky Ha. The squadron immediately commenced supporting Marine operations within its assigned tactical area of operations.

The Army Special Forces were already operating in the area but were dependent on VNAF for air support. Soon VMO-6 received request to provide gunship support for the Army on a special, classified mission. The weather caused the mission to be scrubbed several times but finally on Monday, October 18th the weather was deemed to be good enough. Two UH-1E gunships were launched from Ky Ha with Maj. Robert Presson, the squadron XO leading the flight and with Capt. Jim Perryman as his co-pilot. Capt. Stan Krueger, the squadron maintenance officer with 1/Lt. Orlando ¡°Lanny¡± Ingvolstad as his co-pilot, piloted the second Huey. The names of the crewmen are not known but if anyone knows who were on that mission, please advise so that they can receive proper recognition.

For some time, MACV in Saigon had been quite concerned about the increasing infiltration of troops and materiel to south, most of it through Laos. Although Hanoi still denied that it had a single soldier in Laos, by October 1965 its security, engineer and logistics troops there numbered at least 30,000, not to mention an additional 4,500 men passing through each month on their way to South Vietnam, according to Maj. John L. Plaster in his book SOG ¨C The Secret Wars of America¡¯s Commandos in Vietnam. After much deliberation, MACV-SOG was tasked to investigate the infiltration routes by sending a patrol across the border. Many in MACV and CINCPAC were very skeptical about the chances for success for this operation, according to (then) Maj. Charlie Norton who was in Saigon at the time. In addition, if exposed, U.S. presence in a neutral country would be highly embarrassing internationally.

The Army Special forces had a camp at Kham Duc, which is located south west of Da Nang, not far from the Laotian border. The first recon team, code named RT Iowa, would be lead by Master Sergeant Charles ¡°Slats¡± Petry, Sergeant First Class Willie Card was his assistant, in addition to seven Nungs and one ARVN Lieutenant. Petry¡¯s team was ¡°sterile¡±, meaning they wore no rank insignia, even their gear was Asian made and untraceable, according to Maj. Plaster. Transportation to the insertion site was provided by three UH-34¡¯s from the VNAF 219th squadron from Da Nang . Capt. Dinh, nicknamed ¡°Spider¡± piloted the lead aircraft. The legendary ¡°Cowboy,¡± Capt. Tran van Luan piloted the second ¡®34, and his co-pilot was Lt. Nghia. Lt. Long and 2/Lt. Tung piloted the third ¡®34. Of these pilots, only Capt. Dinh (who made Col. before 1975) is still alive, living in the U.S., according to Maj. Nguen Quy An who knew these pilots from VNAF 219th Squadron. ¡°Cowboy¡± passed away in 2001 in Oregon. Lt. Col. Nghia died in a communist re-education camp in North Vietnam.

21st TASS O-1 from Da Nang flown by USAF Maj. Harley Pyles with USMC Capt. Winfield Sisson from USMAC/Vietnam (Saigon) as his aerial observer supported the mission. They departed Da Nang at 1745 to scout the designated LZ. The purpose for the late departure, according to Maj. Plaster was to insert the recon team at dusk so the enemy would have no daylight left to dispatch a reaction force or trackers. According to Maj. Norton, there was another O-1 from the 21st TASS aloft, carrying Capt. Ray Call who was the SOG C&C commander responsible for the mission. The helicopters lifted off at 1800 after Capt. Sisson had scouted the LZ. The weather was marginal but Maj. Pyles thought low-flying helicopters could weave around the worst of it.

1st/Lt. Lanny Ingvolstad took several pictures with his half frame 35mm camera while enroute to Kham Duc, as well as, on the way to the LZ. Among the odd things that he and Stan Krueger remember during their trip was hearing ¡°strange music¡± in their radios before they arrived at Kham Duc. After waiting most of the afternoon for the mission, they received a briefing from one of the Special Forces men who were all dressed in civilian clothes. Lanny remembers that this individual had a foreign accent. In fact, this was the legendary Finnish American Capt. Larry Thorne (Sven Kornie in Robin Moore¡¯s book The Green Berets) who was on his third tour in Vietnam. He was Ray Call¡¯s operations officer and would be going along the mission in the third helicopter.

The three VNAF UH-34¡¯s and VMO-6 UH-1E¡¯s were skirting the tops of mountains and bottoms of clouds enroute to the LZ. The O-1s were not visible to the helicopter crews but were still in the area. As the recon teams were dropped off and everything seemed to be going according to the plan, the weather was rapidly closing in. The clouds were lower and the sun was going down. It appeared that there was no VFR routes out of the valley. The Vietnamese crews went ¡°native¡±, i.e. started talking Vietnamese and the VMO-6 crews saw them exit the valley by flying low over a ridgeline. The two more experienced pilots probably knew the area fairly well. However, while the third UH-34 with Capt. Thorne and its crew did follow the first two over the ridgeline, it soon reappeared, apparently having lost contact with lead aircraft. At this time, Stan Krueger recalls hearing Bob Presson say, ¡°¡­we are going to climb out on a heading of 180. If you don¡¯t hear from us again, pick another heading.¡± Stan¡¯s UHF transmitter was out but he could receive. After what felt like an eternity, Stan and Lanny heard Bob report VFR on top at about 10,000 feet.

Stan then tells that they started up on the same heading but at about 6,000 ft. the aircraft started running out of power. Bob and Jim had neglected to tell them that they had pickled their rocket pods. While Stan was flying the aircraft IFR, Lanny released the pods electrically with the result that one pod dropped off while the other hung, resulting in an exciting lateral CG condition for a spell. Lanny was able to pickle the second pod manually reversing the lateral CG situation and they then soon broke out on top. After jabbering for a while, they located each other and Stan then took the lead because his aircraft had an operating TACAN. Bob and Jim formed up in trail on our beacon as Stan and Lanny headed east at cloudtop level at about 10,000 feet, as the night arrived.

After they steadied down, Stan¡¯s right gunner called to say that a set of running lights was passing the aircraft on the right side. He thought initially that it was Bob Presson¡¯s UH-1E but apparently it was the O-1 with USAF/USMC crew (Pyles/Sisson). It is possible that this could have also been the second 21st TASS O-1 if it, in fact, was also in the air. Pyles/Sisson O-1 was lost that night and its wreckage was excavated and positively identified in 2000. It had hit a low mountain just west of An Hoa, the last obstacle before the coastal plain.

As Stan¡¯s aircraft nears Ky Ha, they notice that his UHF radio is out, but that they could talk to Jim/Bob and the squadron station on their FM radio. As a result, Bob/Jim shot a UHF/GCA approach into Chu Lai, and Stan/Lanny would improvise a TACAN approach out to sea to about 1000 ft. They would then turn around and head back to Ky Ha and descend until they saw or hit something. They broke out at about 200 ft. over the water and more or less air taxied back to the pad. Bob/Jim made it to Chu Lai and spent the night there.

The squadron had been monitoring the crews¡¯ progress on the FM radio. As a result, a welcoming committee included a bottle of bourbon from MSgt. Bob Waite to help get Stan¡¯s legs working so that he could get out of the aircraft. It was a surreal chain of events that he won¡¯t likely forget for a while, said Stan.

Not so fortunate was the crew of the third UH-34. It ran into a ¡°granite cloud¡± and the wreckage was not excavated until 1999, ending speculation as to what had happened to the crew and Capt. Thorne, in particular. There were rumors that he was still alive having been captured by the NVA. No doubt the NVA would have liked to get their hands on him because of his work with Nungs and other mercenaries that the U.S. Special Forces employed. Larry Thorne (he had changed his name from Lasse T§èrni when he became U.S. citizen) had been a war hero in his native Finland for his exploits in WWII against the Soviets earning, among other decorations, the Mannerheim Cross, the highest military decoration the Finns can bestow a fighter. After the war he had emigrated to the U.S. eventually joining the U.S. Army.

The mission of the first team into Laos was considered success despite the loss of aircrews and one Nung from the recon team. The team pinpointed several weapons caches that, when struck by air strikes, resulted in numerous secondary explosions. Other teams were sent in later, but their insertion and work became more difficult once the NVA wised up to their presence and the damage that they were causing. VMO-6 as well as other Marine squadrons provided assistance to the Army on these operations. Submitted by Seppo Hurme.

Note:
This issue has been a real labor of love for me and I have written several articles about it in the VHPA Newsletter. A short explanation. Soon after I arrived at Marble Mountain in late October 1967, someone gave me a book written by Robin Moore entitled "The Green Berets". One of the main characters in it was a Special Forces Captain Sven Kornie who had already served in the Finnish Army in WWII. At the time I passed this off as a result of an author's fertile imagination. Later on, I would learn that this was in fact the real life Larry Thorne, who John Wayne would portray in the movie "Green Berets". Robin Moore had gotten with some trouble with the DoD about too accurate portrayals of the Special Forces operations in Vietnam (the book was published in 1965), the names had been changed but apparently anyone who had been there, would recognize the characters.

In the seventies, after I had separated from the Corps, including reserves, my father got a book from Finland that was about Larry Thorne (he had changed his name from Lasse T§èrni when he became U.S. citizen). Turns out that we had both been borne in the old and historic city of Vyborg (now part of Russia) but about 25 years apart. Larry's disappearance on 10/18/65 mission added an aura of mystery to him, his reputation for his exploits with the Green Berets was already legendary.

I got intrigued by the story of his disappearance. Personally, I was convinced almost from the beginning that his helo had run into a mountain but there was no proof. I got hold of the Army Special Forces Association and, through them, Col. Charlie Norton who had been Larry Thorne's C.O. in Vietnam (in early seventies, Col. Norton would serve as U.S. military attach¨¦ in Helsinki). Col. Norton could not add much to the story either other that that they had spent several weeks in Oct./Nov. 1965 looking for the wreckage but with no luck. I even wrote a request under the Freedom of Information Act once I got the case number (R0174) but no luck. Finally in early 1999, I got an e-mail from Charlie advising me that the crash site had apparently been located and would be excavated soon. This was done in July 1999 and to show the importance of this discovery, both the U.S. (Pete Peterson) and Finnish Ambassadors to Hanoi visited the crash site, in addition to a five man Finnish news team that included Larry Thorne's nephew, Juha Rajala.
Submitted by:
Seppo Hurme, USMC pilot, 20030823
---
Personal Narrative
I was flying with Capt. Stan Krueger on that mission. We never met [the O-1], saw them in the air or talked to them. Two RVN H-34s were lost that day in really poor, low cloud type weather. The two Huey gunships from VMO-6 made it back to Ky Ha and the RVN flight leader survived, for then, Lt. Din, if I remember right (always a question.) It was some type of recon mission into Laos I am guessing. We did not have maps to cover the area we went into. We could not have read them anyway because of the very low overcast. It was just pure jungle. We just followed the H-34's. It was the weirdest flight I ever had in country for many reasons.
Submitted by:
Orlando Ingvoldstad, VMO-6, copilot on mission., 20030823
---
NEWS RELEASE from the United States Department of Defense No. 275-01
June 19, 2001

VIETNAM WAR MIAS IDENTIFIED
A U.S. Air Force pilot and a Marine Corps AO (aerial observer) missing in action from the Vietnam War have been identified and are being returned to their families.

Identified were Air Force Col. Harley B. Pyles of Enon, Ohio, and Marine Col. Winfield W. Sisson of Berkeley, Calif. "The support of the Socialist Republic of Vietnam enabled us to account for these servicemen, and we look forward to continued cooperation," said Alan Liotta, acting deputy assistant secretary of Defense for POW/Missing Personnel Affairs. "Achieving the fullest possible accounting of Americans missing in action is of the highest national priority."

On Oct. 18, 1965, their O-1E Bird Dog aircraft encountered low-level cloud cover and rain en route to Da Nang Air Base from Kham Duc, South Vietnam. About 10 minutes out from Da Nang, Pyles attempted to make radio contact with the control tower. No further radio transmissions were received, and their aircraft failed to return to any base. An aerial search was initiated hours later and continued for seven days but was ended when no evidence of the men or their aircraft was found.

Throughout the late 1980s, several Vietnamese refugees reported having information relating to Pyles. None of these reports could be verified. However, in April 1992, a Vietnamese citizen turned over to American officials the remains and artifacts that appeared to be those of Sisson. The man indicated the remains had been recovered from a crash site in Thua Thien-Hue Province and that additional remains were in the possession of an acquaintance.

Between 1992 and 1995, a joint U.S./Socialist Republic of Vietnam team,
led by the Joint Task Force-Full Accounting, interviewed many Vietnamese nationals believed to have additional remains. The Vietnamese government obtained the remains as well as an identification tag bearing Sisson's name. These remains and material evidence were repatriated to the Central Identification Laboratory Hawaii (CILHI), where the forensic identification process was conducted.

In June and July 2000, a joint U.S./Vietnam team excavated the crash site where they recovered remains and personal effects as well as crew-related artifacts. Fragments of prescription sunglass lenses, consistent with the eyeglass prescription noted in Pyle's medical records, were among the artifacts recovered. Analysis of the available evidence suggests that Pyles and Sisson died in what is now Thua Thien-Hue Province, Vietnam, when their aircraft crashed on the side of a mountain. There is no evidence that either man survived the crash.

Human remains were recovered by local villagers who scavenged the crash site, as well as by CILHI personnel who excavated the site. Some of the remains were confirmed to be those of Pyles and Sisson on the basis of dental records and DNA analysis.

Submitted by:
N/A, 20030823
---
LOSS COORDINATES
LOSS COORDINATES: N15 45 00, E108 03 00 [SW of Da Nang, W of An Hoa]

SOURCE: Compiled by P.O.W. NETWORK from one or more of the following: raw data from U.S. Government agency sources, correspondence with POW/MIA families, published sources, interviews and CACCF = Combined Action Combat Casualty File.

REMARKS [Sisson]: CACCF/CRASH/NON-AIRCREW/QUANG NAM
REMARKS [Pyles]: CACCF/CRASH/PILOT/KONTUM [Incorrect based on coordinates]

Submitted by:
N/A, 20030823
---
POW Network
PYLES, HARLEY BOYD

Name: Harley Boyd Pyles
Branch/Rank: United States Air Force/O4
Unit:
Date of Birth: 20 February 1930
Home City of Record: ENON OH
Date of Loss: 18 October 1965
Country of Loss: South Vietnam
Loss Coordinates: 154500 North 1080300 East
Status (in 1973): Missing In Action
Category: 4
Aircraft/Vehicle/Ground: O1E #2600
Missions:
Other Personnel in Incident: WINFIELD W. SISSON, MIA
Refno: 0171

Source: Compiled by P.O.W. NETWORK from one or more of the following: raw
data from U.S. Government agency sources, correspondence with POW/MIA
families, published sources, interviews and CACCF = Combined Action
Combat Casualty File.

REMARKS:

CACCF/CRASH/PILOT/KONTUM

Submitted by:
N/A, 20030823
---
Burial Information - Arlington National Cemetery
http://www.arlingtoncemetery.net/wwsisson.htm


Submitted by:
N/A, 20050313
---