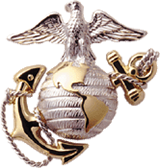 Incident Date 19651027-1 HMM-363 UH-34D 150562+ / YZ-71 - Hostile Fire
[CREW]
Mince, Lynn Eldon Sgt Gunner HMM-363 MAG-36 1965-11-14 (vvm 03E:049)

---
MINCE LYNN ELDON : 1508195 : USMC : SGT : E5 : 0311 : 28 : ADAMS CITY : CO : 19651027 : hostile, crash, land, died of wounds : Gunner : body recovered : Binh Dinh: 10: 19371003: C: Protestant/married : 03E : 049
---
Personal Narrative
Sgt Lynn Mince was the crewchief of the HMM-363 H-34 aircraft that I was copilot on and was hit during our landing in a hot zone. Pilot was Major Graham, squadron S-3, and he was wounded at the same time as Sgt Mince was hit. We also had at least one of the army troops in the aircraft hit. I flew the aircraft back to Qui Nhon and left Sgt Mince and the army troop at the army hospital that was just being set up on the field at Qui Nhon. They had no helo pad so I ruffled their tent tops with low hovering in our shot up bird until they came out with litters and took Sgt Mince and the army troop. In turned out that Major Graham's wound was superficial. All the red fluid on him that he and I thought was blood was the hydraulic fluid from the rotor brake reservoir. One of several rounds that came through the cockpit ruptured the rotor brake reservoir. The one we were going into was in Binh Dinh area north of Qui Nhon. Army unit we were lifting was call sign "Choppy Bobbin." As I recall the squadron got hosed pretty thoroughly in the zone that day. I know that we had most of our instrument panel, and particularly the glass, shot away or busted by flying stuff in the cockpit. I remember that John Van Nortwick was with us in 363 then and I'm betting that he was also on this strike. He probably has more details. I believe that Sgt Mince died in the hospital at Qui Nhon or on a hospital ship within a day or two of being hit.
Submitted by:
Stan Zenda, copilot of UH-34D involved, 20030802
---
HMM-363 Squadron Command Chronology
Submitted by:
N/A, 20080811
---
Personal Narrative
SGT Mince was a UH-34D (Dog) Crew Chief. (A good one, as I worked for him and flew as his Port Gunner) YZ-71 was the helo. There was no crash, We went into a very hot LZ in the Iron Triangle all hell broke loose as we brought the 101st Airborne in, Major Graham, HAC, and HMM-363 XO, landed in front of the lead Dog [H-34] and we took the majority of the frontal fire. Sgt Mince was hit in the lower back, right below the flak jacket and in between the flak pants. Bullets went into his kidneys and lower bowels. We immediately flew him to the field hospital at Qui Nhon. Several other Marines and I visited him at the field hospital a couple of times before he died of the wounds that caused extreme infection. A day that I will never forget. I guess we all had them. Gone but not forgotten! Semper Fi.
Submitted by:
Fred Giffin, 20030802
---
Personal Narrative
Stan has it all correct. We did get well hosed down. I was hit in the right knee and have minor stiffness and arthritis still. Was truly joint op, HMM-363, 101st Airborne, USAF FAC's who marked wrong LZ, and NAVY A-4's that we never saw. Then they put us right in the middle of a VC breakfast chow line, and it was very busy for a while. Our portside gunner, a SSgt from S-1 shop, got the buckassed naked gooner who got me. He had popped out of a hole about 20 yards away.
Submitted by:
John Van Nortwick, squadron pilot, 20030802
---
Narrative, HMM-363 Command Chronology
Page 9 of the CC shows action in support of "A" and "C" Cos, 1st Bn, 327th Infantry, while p. 29 gives location as CR043331, which falls 11 KM N-NW of Qui Nhon Airfield.

Submitted by:
Ken Davis, Researcher, The Virtual Wall, 20080811
---
Personal Request
I'm looking for some info on Sgt. Mince. My fire department is honoring Sgt. Mince by placing his name on our truck. We want to have a ceremony with friends and family of the Sergeant and I'm looking for some help in contacting these individuals. Thanks for any help you can give!
Submitted by:
Donny Ottaway, Fire fighter in Sgt. Mince home town, 20151128
---