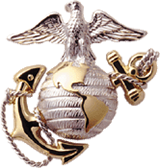 Incident Date 19651118 HMM-361 UH-34D 148758+ - Hostile Fire
[CREW]
Brooks, Benjiman Sgt Crew HMM-361 MAG-16 1965-11-18 (vvm 03E:099)

---
BROOKS BENJIMAN : 1391769 : USMC : SGT : E5 : 6422 : 30 : STOCKTON : CA : 19651118 : hostile, died, killed by anti-aircraft fire during helicopter operations : Crew : body recovered : Quang Tin (Hiep Duc) : 12 : 19350902 : Negro : Protestant/married: 03E : 099
---
Personal Narrative
We conducted a multi-squadron operation in November 1965 into Hiep Duc District to retake the place which had been captured days before by NVA. During this engagement, which was quite hot, Sgt Benny Brooks was killed instantaneously by a single round of 12.7mm. Brooks was the tallest man in the squadron and always shot his M60 while in a kneeling position.

I believe that Ben Brooks was killed while the helo was airborne, And That The 12.7mm Round That Got Him Was Fired By One Of The Numerous 12.7mm AA Guns Situated Around The Hiep Duc District Headquarters.

The NVA/VC Knew That We Would Attempt To Retake The Hdqtrs, And They Laid A Trap For Us, And Placed A Considerable Number Of AA Around Both Approaches To The District Town.
Submitted by:
Bill Askins, Squadron Mate, HMM-361, 20030802
---
Personal Narrative
Benny Brooks was the first fatality for HMM-361. I knew Benny from a school that we attended together. No nicer person has ever walked the face of the earth. I didn't know about his death when I joined 361 just a month later. Most of the squadron was still in shock. Benny will always be missed but never forgotten. Lest we forget.
Submitted by:
Walt Cohoon, HMM-361, 20030802
---
Personal Narrative
I shared a hooch at Marble Mountain with Ben and others when he was KIA. We had all been together at Santa Ana as HMM-361, to Okinawa, on to Da Nang and then Marble Mountain when it opened. Ben was one hell of a fine Marine that had a sense of humor second to none. We all grew closer the day we had to pack Ben's gear. Anybody remember the "roller skate key joke?" Ben was a family man extremely proud of his wife and children. God bless them wherever they are. Ben, Semper Fi and RIP.
Submitted by:
L R Gilton, hoochmate, 20030802
---
Personal Recollection
I was HMM 361's armorer and also a gunner with 361. I flew with Benny quite a lot and was his gunner the day he was KIA. I had tremendous respect for Benny and enjoyed his camaraderie and humor. I almost turned my "skins" in that day because it hurt so much.
Submitted by:
Richard De Ronde, I was Benny's gunner when he was KIA, 20101102
---
Sgt Benjiman Brooks
http://www.popasmoke.com/visions/image.php?source=1566




Submitted by:
POPASMOKE Admin, 20050206
---