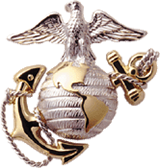 Incident Date 19651122 HMM-362 UH-34D 147180+ - Crash, Instrument Meterological Conditions
[CREW]
Visconti, Francis Edward Maj (PP) Pilot HMM-362 MAG-36 1965-11-22 (vvm 03E:109)
Pirker, Victor John Cpl (PP) Crew HMM-362 MAG-36 1965-11-22 (vvm 03E:108)
Miller, Richard Arthur Capt (PP) Co-Pilot HMM-362 MAG-36 1965-11-22 (vvm 03E:108)
Douglas, Thomas Evan Cpl (PP) Crew HMM-362 MAG-36 1965-11-22 (vvm 03E:107)

---
VISCONTI FRANCIS EDWARD : 052263063 : USMC : CAPT (posthumous promotion to MAJ) : O4 : 7335 : 38 : SYRACUSE : NY : 19731015 : Hostile, died while missing : Air loss, crash at sea : AircraftCommander : body NOT recovered : Quang Tin - Offshore - Military Reg 1 ( I Corps ) : ** : 19341016 : Cauc : Roman Catholic/married : 03E : 109 : Recorded as KIA 731015
PIRKER VICTOR JOHN : 728075246 : USMC : CPL (posthumous promotion to GYGST) : E6 : 6422 : 33 : TROUT CREEK : MT : 19740131 : Hostile, Crash Land, Died while missing : Crew : body NOT recovered : Quang Tin - Offshore - Military Reg 1 ( I Corps ) : ** : 19400627 : Cauc : single : 03E : 108 : Recorded as KIA 740131
MILLER RICHARD ARTHUR : 215384588 : USMCR : CAPT (posthumous promotion to MAJ) : O4 : 7335 : 35 : NEW YORK : NY : 19750121 : Hostile, Crash Land, Died while missing : body NOT recovered : Quang Tin - Offshore - Military Reg 1 ( I Corps ) : ** : 19390701 : Cauc : Protestant/single : 03E : 108 : Recorded as KIA 750121
DOUGLAS THOMAS EVAN : 284323641 : USMC : CPL (posthumous promotion to SSGT) : E6 : 6028 : 39 : NORTHWEST WARREN : OH : 19771221 : Hostile, Crash Land, Died while missing : body NOT recovered : Quang Tin - Offshore - Military Reg 1 ( I Corps ) : ** : 19381108 : Cauc : married : 03E : 107 : Recorded as KIA 771221
---
Personal Narrative
To say this mission was on a foggy night is like saying hell is a warm place. It was a multi ship mission in the Quang Ngai area and we were all returning to Ky Ha in two aircraft flights after dark. The weather was intensely bad - towering thunderstorms with solid sheets of water and lightning that was so bright that it was often hard to see the instruments while the night was totally dark and the rain so intense that it was difficult to see the lights of the aircraft that was a few yards from you.

The two aircraft in my flight developed vertigo that night too, and most of us thought we would crash -- it was probably the most terrifying situation I experienced in Nam. We heard a verbal exchange (maybe just from one of them) on the radio between Frank and Richard (I can't remember if he was called Richard or Dick)-- I don't remember what was said but it sounded a little excited and seemed to have been meant to be on the intercom.

Having just been through our vertigo session, whatever was said caused me to think: "those poor guys are having the same trouble. A top-notch GCA controller brought my flight into Chu Lai -- we didn't see the runway lights until after the tail wheel touched down.
Submitted by:
D. Larry Fraser, on same mission in another a/c., 20030802
---
MAG-36 Command Chronology - November 1965
22 November 1965 - An emergency lift was made by HMM-362 to relieve the ARVN outpost at THACH TRU, south of Quang Ngai. The mission was successfully completed in very poor weather conditions which apparently caused the loss of YL-36, last seen in IFR conditions in a climbing turn at night over the sea, northeast of Quang Ngai. To date no sign of the aircraft or crew has been found, and it is assumed that it crashed at sea with the loss of all hands: 1stLt F VISCONTI, 1stLt R A MILLER, Cpl V J PIRKER and Cpl J E DOUGLAS
Submitted by:
N/A, 20030901
---
Personal Narrative
Launched on two aircraft mission on foggy night near Ky Ha. Second aircraft disappeared during flight. SAR for next two weeks yielded no results. Crews continued to search during remainder of tour in RVN. Suspect vertigo – spacial disorientation over water.
Submitted by:
Dave Kolkhorst, gunner, lead aircraft, HMM-362, 20030802
---
Personal Narrative
I was in HMM-362 with Dick Miller and on the mission on 22 Nov 65 when we lost him and Frank Visconti. We were returning to MCAF Ky Ha, RVN from dropping a BN of US Marines as a blocking force, at night and the weather was terrible. Frank and Dick joined Sandy Gideonse's division on RTB, as they had become separated from their own Division, due to the bad weather.

Unfortunately, they became lost from Sandy's flight also and when we arrived at MCAF Ky Ha, Frank and Dick were missing. Clip Clop 6 directed the SAR effort for them at first light. Sandy led search flights the next two days and no sight of the UH-34 they were flying or them ever turned up.

On my 3rd tour in RVN, Jan 70-71, Sandy informed me that he had heard that Frank's ID card and something of the crew chief Cpl Anderson was found in a cave near the area we lost them. .

Submitted by:
Bill "Muddy" Waters, HMM-362, 20030802
---
Personal Narrative
I was also in that flight. I was dash two on the right side of Sandy Gideonse. I forget who was dash 3 on the left side, but Frank Visconti joined as dash 4 on the left side of the formation. The weather was very foggy and we were all but on instrumented flight. As we proceeded back, all eyes were glued on the lead, and when we called for final, there was NO dash 4. I also heard of the ID card later on my tour. Frank and Dick Miller and crew were all salt of the earth guys. We missed them then, and still do.
Submitted by:
Greg Lee, HMM-362, 20030802
---
Homecoming Project II
LOSS COORDINATES: N15 16 05, E108 50 22 (BT720060)

SOURCE: Compiled by Homecoming II Project 15 October 1990 from one or more of the following: raw data from U.S. Government agency sources, correspondence with POW/MIA families, published sources, interviews. Updated by the P.O.W. NETWORK 1998.

SYNOPSIS: On November 22, 1965, Capt. Francis E. Visconti was the pilot of a UH34D helicopter flying with other aircraft on a combat mission in South Vietnam. Bad weather forced Visconti's aircraft out to sea about halfway between Chu Lai and Quang Ngai, and he was separated from the rest of the group. The helicopter went down and all four Marines were classified Missing in Action.

There has been no word of any of the crew of that ill-fated chopper since that day. The Vietnamese have denied any knowledge of them. Richard A. Miller and Francis E. Visconti were promoted to the rank of Major, Thomas E. Douglas to the rank of Staff Sergeant and Victor J. Pirker to the rank of Gunnery Sergeant during the period they were maintained missing.

Submitted by:
N/A, 20030802
---
Comment on Incident
Additionally there were reports from flight members, Greg Lee, Dave Kolkhorst, Bill Waters and Larry Fraser. All attested to incredibly poor weather and resulting vertigo. The late Sandy Gideonse was apparently the flight leader. There was mention of finding objects belonging to the crew but I have no substantiation of these reports.
Submitted by:
Bob Skinder, 20030802
---
Personal Request
I am interested in contacting anyone who was part of the mission the night my Father's helicopter went down. Thank you!
Submitted by:
Geri Visconti, Daughter of Major Francis Edward Visconti, USMC, 20140413
---
Maj Francis E. Visconti
http://www.mikehalley.com/vietnam/cruise/cruise1.htmbk
Submitted by:
POPASMOKE Admin, 20050213
---
Family Remembrance
Adding his picture in his honor. Thank you so much for this site.
Submitted by:
Judy Miller Merry, Sister, 20150228
---
Family Contact
Thank you for this site as it builds a picture in my mind of this nite so long ago. I was 5 years old in 1965 and only now at 45 years am trying to come to terms with this event.

Thanks to the people who maintain this site.
Submitted by:
Frank Visconti, Son of Major Visconti, 20070628
---