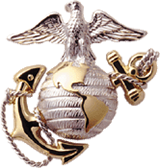 Incident Date 19651203 HMM-364 UH-34D 148762+ - Hostile Fire, Crash
[CREW]
White, Robert Henry Cpl Crew Chief HMM-364 MAG-36 1965-12-03 (vvm 03E:123)
Riley, Kirk Irwin Capt Pilot HMM-364 MAG-36 1965-12-03 (vvm 03E:122)
Dempsey, Warren Leigh Cpl Gunner HMM-364 MAG-36 1965-12-03 (vvm 03E:122)
Johnson, Stanley Garwood 1stLT Co-Pilot HMM-364 MAG-36 1965-12-03 (vvm 03E:121)
[PASSENGERS]
ARVN troops (9), unknown unknown Passenger ARVN unit 1965-12-03 (vvm 000:000)

---
Not included on the Vietnam Veterans Memorial
WHITE ROBERT HENRY : 1661399 : USMC : CPL : E4 : 6422 : 26 : HONOLULU : HI : 19651203 : hostile, crash, land : CrewChief : body recovered : Quang Tin :08 : 19391016 : Cauc : Roman Catholic/married : 03E : 123
RILEY KIRK IRWIN : 082920 : USMC: CAPT : O3 : 7335 : 26 : PEORIA : IL : 19651203 : hostile, crash, land : AircraftCommander : body recovered : Quang Tin : 04 : 19391018 : Cauc : Protestant/married : 03E : 122
DEMPSEY WARREN LEIGH : 1984272 : USMC : CPL : E4 : 6422 : 25 : CHURCH ROCK : NM : 19651203 : hostile, crash, land : Gunner : body recovered : Quang Tin :03 : 19400303 : I : Protestant/single : 03E : 122
JOHNSON STANLEY GARWOOD : 087864 : USMCR: 1stLT : O2 : 7335 : 25 : APPLEGATE : CA : 19651203 : hostile, crash, land : Copilot : body NOT recovered : Offshore - Region Unknown : 04 : 19401111 : Cauc : Protestant/married : 03E : 121
---
HMM-364 Command Chronology
HMM-364 Command Chronology:
Capt. Riley and his crew were the lead aircraft of a flight of six UH-34's on December 3, 1965. All aircraft were carrying a full complement of ARVN troops whose destination was an outpost known as Hiep Duc, just West of Tam Ky. The entire area was noted for being a very "hot spot."

Ken Gross relates, "We tried to go in as high as possible, though we were limited by somewhat low ceilings, which may have placed us approximately 2000 feet above ground level. The flight was in normal cruise when we reached the vicinity of UTM grid coordinates BY031273 where the Viet Cong fired on us with time delay fused mortars. Unfortunately Capt. Riley's aircraft received a direct hit in the belly, where the fuel tanks were located, and they never stood a chance. Capt. Riley tried desperately to get the aircraft on the ground, but it was burning so fiercely he appeared to lose control and the aircraft rolled inverted and crashed. No one survived." Submitted by Ira R. Jones, GySgt. USMCR(Ret); Kenneth L. Gross, Maj. USMCR(Ret)

Submitted by:
N/A, 20030802
---
MAG-36 Command Chronology - December 1965
3 December 1965 - Eight of the aircraft were immediately launched on a non-scheduled ARVN resupply mission from Quang Tin (BT 292229) to Hiep duc (AT 916246). One of the aircraft was hit by what was believed to be .50 caliber automatic weapons fire from coordinates BT 0327.

The aircraft caught fire, went out of control and exploded on impact with the ground. In addition to the four crewmembers, there were nine ARVN troops aboard the aircraft. There were no survivors. Neither the bodies nor the aircraft were recovered.
Submitted by:
N/A, 20030901
---
Official Narrative
I write to you with a request for any contacts to unit witnesses or participants of the downing of HMM-364 UH-34D on 03 Dec 1965 (Bu. No. 148762). I am a USAF civilian employed at the USAF Life Sciences Artifact Section, at Brooks AFB, San Antonio, TX. My scientific lab investigates military equipment artifacts that are officially recovered from ground action burial and aircraft crash sites in SEA [Southeast Asia], with the mission of accounting for US servicemen still MIA. This specific case, officially known as REFNO 0203, deals with the task of attempting to account for the co-pilot of this aircraft, 1stLt S.G. Johnson (through scientific analysis of limited life support equipment artifacts), whose remains were never found/recovered from the site (unlike his three brother crewmen, who were each IDed thru forensics).

My goal is to research (thru HMM-364 vets) what exact flying apparel types were worn by HMM-364 crewmembers during this period, so as to specifically ID the equipment artifacts, and thus possibly provide some additional insight to the outcome of this last valiant HMM-364 crewmember. Please feel free to contact me via email. Respectfully, Alex VillalvaL, OFFICIAL INVESTIGATOR and SAS Equipment Analyst, alejandro.villalva@brooks.af.mil

Submitted by:
Alex VillalvaL, OFFICIAL INVESTIGATOR and SAS Equipment Analyst, 20030802
---
Comment on Incident
Nine Army of the Republic of Vietnam (ARVN) troops were also killed in the incident. LOSS COORDINATES: N15 36 27 E108 13 51

Submitted by:
N/A, 20030802
---
POWNETWORK.ORG
JOHNSON, STANLEY GARWOOD
Name: Stanley Garwood Johnson
Branch/Rank: United States Marine Corps/O2
Unit: HELICOPTER MARINE MEDIUM 34 MARINE AIR GROUP 3 1 MARINE AIR WING
HMM-364, MAG-36, 1st MAW
Date of Birth: 11 November 1940
Home City of Record: APPLEGATE CA
Date of Loss: 03 December 1965
Country of Loss: South Vietnam
Loss Coordinates: 153627 North 1081351 East
Status (in 1973): Killed In Action/Body Not Recovered
Category: 5
Aircraft/Vehicle/Ground: UH34D # 148762 - Co-Pilot
Missions:
Other Personnel in Incident: Riley, Kirk Irwin, Capt., Pilot, KIA;
White, Robert Henry, Cpl., Crew Chief, KIA;
Dempsey, Warren Leigh, Cpl., Gunner, KIA;
Nine ARVN also killed.

Submitted by:
N/A, 20030802
---
Personal Recollection
Memorial Day 2013
Riley worked had to get through pre-flight. We hit it off from day 1. We always seemed to be struggle through training together and had some exciting exciting liberties. We graduated Pre-Flight and went to Basic.
I washed out at Saufley and went to Bomb Target 11. I ran into Riley at Cherry Point Tower. He was a co-pilot on an R4Q and I was waiting for a chopper. I came to attention and threw him a perfect salute. He gave me that grin of his and told me to save the theatrics. We had a great but brief reunion. I congratulated him on his success.He planned on being an airline pilot (didn't we all. I wished him luck.
For many years I thought about him flying for an air line. About five years ago I found a Marcad site and scrolled down through my Classmates.I was shocked to find that he was killed when the chopper he was flying was hit in the fuel tank at Heip Duc West of Tan Ki on Dec 3, 1965. I don't know how he went from the R4Q to the choppers. He probably volunteered. He was killed 17,342 days ago. He never saw his daughter.
Submitted by:
Anthony Gargani, Capt Riley and I were in Class 11-60 Pensacola, 20130527
---
Cpl Robert Henry White
http://www.popasmoke.com/visions/image.php?source=691


Submitted by:
POPASMOKE Admin, 20050206
---
Cpl Warren Leigh Dempsey
Submitted by:
POPASMOKE Admin, 20050207
---
1stLt Stanley Garwood Johnson
Submitted by:
POPASMOKE Admin, 20050207
---
Capt Kirk Irwin Riley, HMM-364
Submitted by:
POPASMOKE Admin, 20050207
---
Cpl Warren Leigh Dempsey, USMC
I believe this is a picture of Warren Leigh Dempsey, 1984272, MOS 6481, taken sometime in 1964 when he was in the HMM 262 Squadron. He was always so squared away! Picture is taken from my copy of MAG 26, Pictorial Review 1966. I was stationed with Dempsey for two years when he was in VMO-6, Camp Pendleton , CA and again in VMO-2 In Camp Futima Air Station, Okinawa. He was always daydreaming about his family back home and I saved his life several times during those two years, by tackling him to the ground as he was about to walk into running rotor blades of the HOK (OH-43D) helicopters we had, when the wind was blowing the blades to within a few feet of the ground.
Submitted by:
Cpl. John W. Williams Jr., 1996246, USMC, former squadron mate, 20081030
---
Warren Leigh Dempsey
Submitted by:
N/A, 20081030
---
Family Narrative
As I have never been able to meet my Uncle, I am greatful for your research and info you have posted. Being in the military for the last 19 years, I have tried to find out some info on 1LT Johnson, the older brother of my Mom. I have found out a lot less than you have in this site. Once again thank you.


Submitted by:
1stSgt Jeffrey Lawson, USA, Nephew, 20081017
---