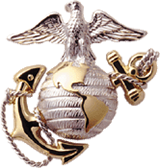 Incident Date 19660217 HMM-163 UH-34D - BuNo unknown - - Non-hostile, Crash, Land
[CREW]
Hebert Jr., Calvin Raymond Cpl Gunner HMM-163 MAG-16 1966-02-22 (vvm 05E:060)
[PASSENGERS]
Leatherwood Jr., William E 2ndLt Passenger HMM-163 8TH RRU, 509TH RRG, ASA 1966-02-17 (vvm 05E:042)

---
LEATHERWOOD JR., WILLIAM E : O5419474 : USAR : 2LT : 01 : 19660217 : Non-Hostile, Air Loss, Crash on Land : Passenger : Body Recovered : Thua Thien Province (Hue Phu Bai Air Facility) : South Vietnam : 19400129 : Carrollton : AL : Cauc : Presbyterian, Single : 05E : 42 : 8th RRFS (Radio Research Unit), 509th ASA Grp, Army Security Agency, USARV
HEBERT JR, CALVIN RAYMOND : 2007515 : USMC : CPL : E4 : 6422 : 25 : 19660222 : Air Loss, Crash, Land, died of wounds (burns): Gunner : body recovered : Thua Thien Province (Hue Phu Bai Air Facility) : 19400611 : HOUMA : LA : Cauc : Protestant/single : 05E : 060 : incident occurred 19660217 : died of burns 19660222
---
Personal Narrative
I had just landed on the runway at Phu Bai when I noticed an H-34 which had just departed to the south coming back down rapidly. The rotor blades were coning and rotor RPM was deteriorating. It crashed hard at about mid-runway and rolled to the left and burst into flame. I instructed my crew chief to push the army officers we were transporting out, after which I flew forward and landed on the left side of the burning helicopter, first on the scene. My crew, including co-pilot, exited and tried to assist survivors. I lifted into a hover and moved on top of the burning ship to try to beat down the flames. I remained there until the crash crew was on scene and the M-60 ammo began to cook off.

I later heard that the accident was caused by a ratchet type situation. When the co-pilot reduced mixture from full rich to normal, the fuel supply actually went to cut-off. The pilots and crew chief survived. The only other fatality was an army 2nd lt. passenger. They probably got to about 300' before the power loss. I think they all got out on their own.
Submitted by:
Norm Urban, HMM-163, 20030802
---
Personal Narrative
Cpl Hebert, HMM 163, early summer 1966 (Lt. Col. House was CO) Hue Phu Bai. Aircraft took off, at 52" mixture was pulled back to normal, engine quit, aircraft crashed. Crew received bad burns. Crew Chief - Sgt Anderson, gunner- Cpl Hebert Med. Evac. Cpl Hebert died of burns stateside. I believe in Naval Hospital San Francisco or Oakland area. Submitted by John Greshle, HMM-163
Submitted by:
John Greshle, HMM-163, 20030802
---
Personal Recollection
I was helped out of the helo as I could not get myself out. I was told they had to chase Cpl Hebert down to put the fire out on him. He was taken to the Naval Hospital, Oakland California.
Submitted by:
Bobbie G. Anderson, Sgt, USMC, Crew Chief on Incident, 20100507
---