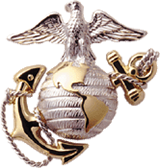 Incident Date 19660320 HMM-163 UH-34D 149351+ YP-18 - Crash, Instrument Meterological Conditions, Overwater
[CREW]
Drake Jr., David Lawrence HN Corpsman-Crew A Co/3rdMedBn 1966-03-20 (vvm 06E:024)
Goodman Jr., Marvin Foy LCpl Gunner HMM-163 MAG-16 1966-03-20 (vvm 06E:023)
Ferguson, Dennis Dean Capt Pilot HMM-163 MAG-16 1966-03-20 (vvm 06E:024)
Beach, Arthur James Capt Co-Pilot HMM-163 MAG-16 1966-03-20 (vvm 06E:025)
[PASSENGERS]
Wangler, Lossy Ray LCpl Passenger A/1/4 3rdMarDiv 1966-03-20 (vvm 06E:027)

---
DRAKE DAVID LAWRENCE JR : 6932515 : USN : HN : WORCESTER : MA : 19451103 : A Co, 3rd Medical Battalion : 19660320 : Air Loss Crash Sea : Crew : body NOT recovered : Offshore - Military Reg 1 (I Corps) : 06E : 024


WANGLER LOSSY RAY : 2080795 : USMC : LCPL : E3 : 0331 : 23 : ALAMEDA : CA : 19660320 : Air Loss Crash Sea : Passenger : body recovered : Offshore - Military Reg 1 : 02 : 19420821 : Cauc : married : 06E : 027
GOODMAN MARVIN FOY JR : 2055956 : USMC : LCPL : E3 : 6422 : 20 : ORLANDO : FL : 19660320 : Air Loss Crash Sea : Crew : body recovered : Offshore - Military Reg 1 : 02 : 19450511 : Cauc : Protestant/single : 06E : 023
FERGUSON DENNIS DEAN : 085035 : USMCR : CAPT : O3 : 7335 : 26 : BOONE : IA : 19660320 : Air Loss Crash Sea : AircraftCommander : body recovered : Offshore - Military Reg 1 : 04 : 19391007 : Cauc : Protestant/married : 06E : 024
BEACH ARTHUR JAMES : 080673 : USMC : CAPT : O3 : 7335 : 27 : ORANGE COVE : CA : 19660320 : Air Loss Crash Sea : Crew : body NOT recovered : Offshore - Military Reg 1 ( I Corps ) : 04 : 19380829 : Cauc : married : 06E : 025
---
MAG-16 March 1966 Command Chronology
From MAG-16 Mar 66 CmdChron TT 1201077210.pdf pp19-20 (synopsis):
At 202000H Mar 66 YP-18 launched as #2 in a two-plane medevac Phu Bai to Danang. Phu Bai was clear and Danang was reporting 17000 overcast.

At about 8 NM on the 110 degree radial Channel 69 YP-18 lost contact with lead and turned back to Phu Bai. Lead noticed YP-18 was missing and also turned back. The a/c rejoined near Phu Bai and turned south for Danang.

Before Hai Van Pass, deteriorating weather caused YP-18 to break away from lead. Lead elected to go high with radar vectors to Danang. YP-18 decided to stay VFR below the clag. YP-18 hit the water, flipped, landed inverted, and began to sink.

The crew chief escaped and managed to make it ashore, where he was picked up the following morning. He saw the gunner go down with the aircraft, and sighted one of the pilots swimming toward shore but did not see him again. "Both the crew chief and gunner had on Mae Wests. The pilots had both declined them when they were offered to them. The corpsman had a troop vest and a troop vest was laid by the patient, although he was unconscious and therefore unable to use it."

"At this time, the bodies of all the crew except the copilot have been found and he has been officially declared dead. The accident occurred in the Gulf of Tonkin, 340 degree radial, 17nm from Danang (Ch 37)."

The Chronology then mentions FERGUSON (pilot), BEACH (copilot, BNR), and GOODMAN (gunner) by name. The crew chief, Corpsman, and patient are not identified. However,

a. Only one Corpsman was killed in Vietnam on 20 Mar 1966:
David Lawrence DRAKE, HN 6932515
Unit: A Co, 3rd Med Bn [3rd MD]
Died 20 Mar 1966
Location: 81 = Offshore, Military Region 1
Coded: C1-J-8 Non-hostile, died of other causes; Drowned or suffocated; Casualty at sea

b. Only one other person is coded as an off-shore helo loss on 20 Mar 66 - LCpl Lossy Ray WANGLER, already attributed to UH-34D 149351
Submitted by:
Ken Davis, Researcher, The Virtual Wall, 20070401
---
Official Narrative
Helicopter UH-34D 149351
Information on U.S. Marine Corps helicopter UH-34D tail number 149351
Date: 03/20/66 MIA-POW file reference number: 0280
Incident number: 66032010.KIA
Unit: HMM-163
Over Water
UTM grid coordinates: BT010895
Original source(s) and document(s) from which the incident was created or updated: Defense Intelligence Agency Reference Notes. Defense Intelligence Agency Helicopter Loss database. Also: 0280 ()
Loss to Inventory
Crew: BEACH, ARTHUR JAMES;

Crew Members:
CP CPT BEACH ARTHUR JAMES BNR
P CPT FERGUSON DENNIS DEAN KIA
G LCP GOODMAN MARVIN FOY JR KIA
CE LCP SCHMIDT GERALD BERNARD KIA [see note below]

Passengers:
LCP WANGLER LOSSY RAY, MC, PX, KIA;
Submitted by Sid Nanson, Popasmoke contributing researcher

[NOTE: Later information indicates that LCpl Gerald Bernard SCHMIDT was not assigned to this crew, but was a Gunner on a different flight on the same day and was killed by small arms fire while airborne.]
[NOTE: A Corpsman, HN David Lawrence DRAKE, of A/3rdMedBn/3rdMD was not named in this synopsis, but was also lost at sea on the same day on a USMC UH-34D in the South China Sea.]

Submitted by:
Sid Nanson, Researcher, 20030802
---
Official Narrative
LOSS COORDINATES: N16 10 08 E108 12 13

SOURCE: Compiled by P.O.W. NETWORK from one or more of the following: raw data from U.S. Government agency sources, correspondence with POW/MIA families, published sources, interviews and CACCF - Combined Action Combat Casualty File.

REMARKS: Pilot became disoriented in bad weather and crashed at sea.

Submitted by:
N/A, 20030802
---
Personal Narrative
They were on a night med evac/transportation flight from Phi Bai to Da Nang with a wounded Marine who needed to be treated at Alpha Med in Da Nang. It was Monsoon season and the weather was pretty bad. They flew as a single ship flight.

Due to the low ceiling, they chose a route out over the South China Sea. They apparently flew into the water (or possibly had a Mayday), just North of the mountains surrounding Da Nang.

A fisherman snagged his net on the wreckage about a month later. Beach's body was never found.
Submitted by:
Norm Urban, 20030802
---
HN David Lawrence Drake Jr, USN
Submitted by:
N/A, 20070401
---
Family Contact
Lossy Ray Wangler was my father's (James VanHolder) best friend. I am looking for any information regarding his wife, children or relatives.

Submitted by:
Victoria VanHolder, Father\'s Best friend, 20070509
---
Personal Request
I am looking for Gerald H Thompson, MgySgt USMC. He is the only survivor of the helicopter crash that my father was lost in. Any help would be appreciated.
Submitted by:
Michael J. Beach, Son of Capt Beach, 20080629
---