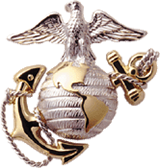 Incident Date 19660404 HMM-263 UH-34D BuNo 147614 - Corpsman WIA while airborne during medevac
[CREW]
Godwin, Joseph Samuel HM3 Corpsman-Crew HMM-263 MAG-16/1stMAW 1966-04-06 (vvm 06E:092)

---
GODWIN, JOSEPH SAMUEL : HM-3 : USN : Saugus : CA : Corpsman : 19450906 : WIA 19660404 in flight on medevac mission with HMM-263 UH-34D : Quang Nam : South Vietnam : Operation ORANGE : Ha Tan Air Field ZC160534 : 6E : 92 : Died 19660406 during Medical Evacuation to the Philippines


---
MAG-16 Command Chronology - April 1966
3[-4] April - As OPERATION ORANGE went into its third day, HMM-263 carried 464 U.S. troops, 47,000 pounds of cargo, 12 U.S. WIA's and 7 KIA's. Small arms fire was received from ZC 133564 and ZC 161537. One of the aircraft received a hit and the corpsman HM3 J. S. GODWIN, USN, was seriously wounded during an attempt to evacuate a U.S. Med Evac from ZC 160534.
Submitted by:
Ken Davis, Researcher, The Virtual Wall, 20080602
---
MAG-16 Command Chronology - April 1966
HMM-263 - On 6 April 1966, HM3 J. S. GODWIN died of wounds received in action on 4 April 1966.
Submitted by:
Ken Davis, Researcher, The Virtual Wall, 20080602
---
Personal Narrative
First of all, a little about Joe Godwin. He was a freckled face red headed guy. He was about the nicest, calmest guy you would ever want to meet. We went to Navy boot camp together, Hospital Corps School at Balboa Hospital, Marine Corps Field Medical School and then to Viet Nam together. If my memory serves me right, he lived somewhere around Ventura, CA.

Before we shipped out to Viet Nam he and a guy named Gary Beck came to my house and spent time with my family.

We were assigned to MAG-16, 1st Marine Air Wing. We were sent to different squadrons all at the same base in Da Nang. I forgot my squadron number but Joe was assigned to HMM-263. I know its crazy (but a lot was then) but we all flew Medevacs with VMO-2. That's who Joe was flying with when he was shot.

Joe was relieving me for a break. I heard them call "MED-EVAC" as I was leaving the flight line. I watched them take off and 'waved' to them as they passed overhead. I later heard that there was only one incoming shot that anybody knew off. We use to sit on our 'flack' jackets, but Joe stood up as they approached the 'LZ' and a round came thru the deck of the chopper and entered Joe's rectum. He was taken to the Battalion Aide station for emergency care and was to be evacuated to the Philippines ... he died in flight.
Submitted by:
Butch Cole, Corpsman, Corpsman, close friend, 20080602
---
Research Narrative
A2 4/6/66 HM3 Joseph S. Godwin, Saugus, CA - FMF (Quang Nam)
HMM-263 MAG-16 1MAW Danang AB
(WIA 4/3/66) Wounded in Flight to LZ on a Med-evac UH-34D
Flying Support for Operation ORANGE Over Thuong Duc (Ha Tan Air Field ZC160534)
Submitted by:
Ralph Fries, Researcher, USN Corpsmen, Vietnam, 20080602
---
Research Narrative
What can be proven is

a. GODWIN was assigned to HMM-263 (MAG-16 CC and Cole)

b. HMM-263 was supporting the OP ORANGE Marines on 03/04 April (MAG-16 CC)

c. GODWIN was hit during an OP ORANGE medevac (MAG-16 CC)

d. The USMC acft incident report lists only one helo with a "seriously
wounded" crewman on 04 Apr 66: H-34 BuNo 147164. See attached Godwin4.gif,
codes as follow:
(1) Date 660404 = 04 Apr 1966
(2) H034 147614 = H-34 acft BuNo 147614
(3) Reporting custodian E55 = HMM-263. I determined that by looking up
known HMM-263 incidents (such as CH-46D 154802 22Feb69) and checking the
Custodian code.
(4) ACFT/INJ codes "E B" = minor acft damage, major personnel injury
(5) ACD code C6 = Ground fire
(7) Phase of Ops code 14 = In flight
(8) Injuries, Column B = number of serious injuries 1; Column G = number
of minor injuries 1

e. The USMC acft incident report does NOT show a UH-1 incident on 04 Apr

f. MAG-16 does not report anyone else KIA/WIA on 04 Apr
Submitted by:
Ken Davis, Researcher, The Virtual Wall, 20080602
---
Personal Recollection
Doc was a friend of mine in that outfit & occupied the same seat I did, but one bird back that day & could so easily been me that caught that round. It broke my heart when I learned he'd died. I remember seeing the F-15s circling that smoking ville as we came back from the mission & I've honored all the Corpsmen who've served with the Corps since that incident.

Red was a really good guy, would play poker with us of an evening & was always available to help us with any physical malfunctions. I cannot honor him enough! Long live Red, our Corpsman! I hope his family knows he died a noble death & that his passing was noted & honored by the warriors he served & with whom he died. What a loss.
Submitted by:
Jerry Roberts, Red was my Corpsman in HMM-263., 20150501
---