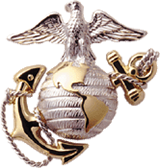 Incident Date 19660625 HMM-161 UH-34D 148053+ - Hostile Fire, Crash
[CREW]
Stahl, Donald Eugene Sgt Crew Chief HMM-161 MAG-16 1966-06-27 (vvm 08E:102)
Creed, Edward Gaffney HM3 Corpsman-Crew HMM-161 HMM-161/MAG-16/1stMAW 1966-06-25 (vvm 08E:091)
[PASSENGERS]
Reynolds, Garry Lee Cpl Medevac E/2/4 3rdMarDiv 1966-06-25 (vvm 08E:094)

---
STAHL DONALD EUGENE : 1545945 : USMC : SGT : E5 : 6422 : 28 : SOUTHWEST : PA : 19660627 : Hostile Crash Land (died of wounds received 25Jun66) : body recovered : Quang Nam (Da Nang) : 10 : 19380125 : Cauc : Protestant/married : 08E : 102
REYNOLDS GARRY LEE : 2037858 : USMC : CPL : E4 : 0351 : 24 : MAIDEN : NC : 19660625 : hostile, crash, land : Passenger : body recovered : Thua Thien (Hue) :03 : 19420215 : Cauc : Protestant/single : 08E : 094
CREED EDWARD GAFFNEY : 6925779 : USNR : HM3 : E4 : HM3 : 21 : DALLAS : TX : 19660625 : hostile, hit while airborne : Crew – Corpsman : body recovered : Thua Thien (Hue) :03 : 19441024 : Cauc : Protestant/single : 08E : 091 : SILVER STAR 25JUN1966
---
Command Chronology - HMM-161 - June 1966
25 June 1966 - Daily Operations Summary for HMM-161 - In support of the 4th Marines involved in OPERATION JAY, four aircraft were standing by initially at the LSA as resupply/medevac. Until approx 1500, they had carried 13 medevacs and 2000 pounds of supplies. Contact became heavier with nightfall, and additional aircraft were launched to the LSA to assist. At midnight 12 aircraft were airborne on medevac and resupply missions for OPERATION JAY.

One of the medevac aircraft, lifting out of the zone after picking up four wounded Marines, and being called back for one more, was struck by ground fire and burst into flame while still airborne, necessitating an immediate emergency landing.

The crew of 4 and one of the medevacs survived the initial crash and were evacuated. The corpsman and three medevacs were killed. One of the surviving crewmen died afterwards of burns suffered in the crash. All the zones involved in the resupply/medevac missions were hot with sniper fire, and frequent automatic weapons fire was received. From 1500 until the next morning, some 79 US medevacs were evacuated from the battle area. Several other medevac aircraft received hits completing missions in the area.
Submitted by:
N/A, 20030825
---
Command Chronology - HMM-161 - June 1966
On 25 June [1966] the squadron sustained 2 KIA and 3 WIA's while on a medevac mission approximately 20 miles NW of Phu Bai. Hospitalman E. G. "Ned" Creed, HM3 was killed when the aircraft in which he was riding was hit by enemy fire, exploded and crashed. Capt F. F. Stansfield, 1/Lt E. W. Motekew and PFC J. D. Ayotte were all moderately burned as a result of the hostile action. Sgt D. E. Stahl received severe burns. All personnel were evacuated to hospitals. Sgt. Stahl died on 27 June 1966 as a result of his severe burns.
Submitted by:
N/A, 20030825
---
Personal Narrative
I was the company radio operator for Echo Company, 2nd Bn, 4th Marines on Operation Jay. We put a friend of mine on the helo that went down. They came in on a med evac just in front of the church beside of the road.

As the chopper lifted off, our Company CO was calling for the chopper to wait because there was another two wounded to get out. The chopper had just lifted off and appeared to be trying to get back to where we were.

Instead of going straight out to the west it went directly to the front of our lines where we were engaged with the NVA. We were in heavy fire and saw the tracers switch to the chopper from our positions. We watched as the chopper took some heavy fire and went down out of sight to the front of our position. Saw the smoke...heard the impact.
Submitted by:
Michael Humeston, Was present!, 20081004
---
Command Chronology - HMM-161 - June 1966
25 June 66 - HMM-161 Maintenance Report - YR-2, aircraft BuNo 148053, destroyed by enemy action.
Submitted by:
N/A, 20030825
---
Official Narrative
Helicopter UH-34D 148053
Information on U.S. Marine Corps helicopter UH-34D tail number 148053
Date: 06/25/66
This was a Combat incident. This helicopter was LOSS TO INVENTORY
This was a Rescue and Recovery mission for Medical Evacuation
While in PickUp Zone this helicopter was on Take-Off at UNK feet and UNK knots.
South Vietnam
Small Arms/Automatic Weapons; Gun launched non-explosive ballistic projectiles less than 20 mm in size. (MORTAR)
causing a Fire.
Systems damaged were: FUEL SYS, PERSONNEL
Casualties = 04 KIA, 04 INJ . .
The helicopter Crashed. Aircraft Destroyed.
Both mission and flight capability were terminated.
Exploded.
Submitted by:
Sid Nanson, contributing researcher, 20030802
---
Personal Narrative
From what I have been able to find out I believe, but am not sure, that he (Ned Creed) was with HMM-163 [HMM-161] in 1966 out of the Phu Bai Area. His brother told me he thinks he was in Phu Bai. At the time, HMM 163 was the UH-34D Squadron. From what I heard he was in a UH-34D that was hit in the side from a ground based mortar. He was not wearing his safety harness and was blown out of the right side doorway to the ground. Ned Creed was an incredibly good kid. Always happy and smiling and joking. He was liked by everyone he came in contact with. His morals, ethics and personality reflected the upbringing he had experienced. He had the ideal family life, and was extremely close to his parents and siblings. I flew SAR flights with Ned Creed in 1964 with HMM-365.
Submitted by:
Art Corbett, close friend, 20030802
---
Personal Narrative
I can confirm that Ned was in HMM 161 and not in HMM 163. HMM 163 shortly later replaced us (HMM161) and our squadron rotated to Okinawa.

Ned was a excellent Corpsman and was a credit to his family. We had flown several Med Evac missions together.
Submitted by:
Dennis Kearney, HMM161 Squadron member, 20060222
---