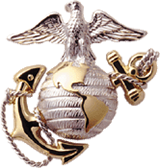 Incident Date 19660715-1 HMM-164 UH-34D - BuNo 151930 - YT15 - HMM-164 - BuNo 151936 - YT18 - Crash During Combat Landing - 2 ground casualties
[GROUND]
Morris, John Nathan HN Grnd Casualty H&S/3/4/3rdMarDiv 1966-07-15 (vvm 09E:025)
Lilly, William Joseph Cpl Grnd Casualty H&SCo/3/4/3rdMarDiv 1966-07-15 (vvm 09E:024)

---
MORRIS JOHN NATHAN : 6834551 : USNR : HN : E3 : HN : 22 : MELDRIM : GA : 19660715 : hostile, crash, land : Passenger – Corpsman – H&S/3/4 : body recovered : Quang Tri : 02 : 19430817 : Cauc : Protestant/single : 09E : 025 : HN Morris was killed when the aircraft crashed on him while he was in the zone - he was not a passenger but was KIA in the same incident
LILLY WILLIAM JOSEPH : 2041198 : USMC : CPL : E4 : 2531 : 22 : ROWAYTON : CT : 19660715 : hostile, crash, land : Passenger – H&S/3/4 : body recovered : Quang Tri :03 : 19440131 : Cauc : RomanCatholic/single : 09E : 024 : Cpl Lilly was killed on the ground when a fragment of the helicopter blade struck him during the disintegration - he was not a passenger
---
HMM-164 Command Chronology – July 1966
HMM-164 Command Chronology – July 1966

15 July 1966

At 0800H Operation Hastings entered the assault phase when LtCol. W. C. WATSON with 27 CH-46A's from HMM-164 and HNM-265, 4- CH-37's from the MAG-16 CH-37 Detachment, and 10 UH-1E's from VMO-2 transported approximately 550 troops from 3rdBn/4thMar into the landing zone at (YD038649) and approximately the same number of troops from 2Bn/4Mar into (YD085655). Small arms fire was received in both zones during the troop built-up phase with one aircraft taking two hits, one in cabin section (which caused a fatal injury to a marine) and one in the aft pylon which caused sufficient damage to require the aircraft to return to Dong Ha. Just prior to the lift of the 2Bn into the second landing zone (YD085655), three aircraft from HMM-164 led by Capt. W. B. JOHNSON launched on an emergency retraction of 35 recon personnel from (YD085486). No problems were encountered on the retraction.

The approach into the first zone (YO 038649) proved to be hazardous due to the tactical situation, downwind approach and small landing zone. On the initial wave one HMM-265 aircraft overshot the landing point and hit a tree line causing strike damage to the aircraft and very minor injuries to the crew and passengers. Also on the initial wave two HMM-164 aircraft slightly overshot the zone, landed in close proximity to one another, intermeshed aft rotor blades and suffered strike damage. Two marines being debarked by these aircraft suffered fatal injuries when hit by rotor blades and two other marines were injured, one seriously.

Source:
HMM-164 Command Chronology – July 1966
Submitted by:
Alan H Barbour, Historian, USMC Combat Helicopter Association, 20110707
---
HMM-265 Command Chronology - July 1966
HMM-265 Command Chronology – July 1966

15 July 1966

Fourteen (14) aircraft from HMM-265 were launched as a supporting unit for Operation "HASTINGS". HMM-265 lifted a total of 1508 troops and carried a total of 27,500 pounds of cargo. EP-155 [CH-46A BuNo 151961] was lost in a small downhill zone with tall trees on the approach end and fences and trees all along the departure end of the zone. No crew members were injured. At 1815 on the same day, EP-171 was hit by heavy enemy 12.7 automatic weapons fire and subsequently crashed. Captain T. C. McALLISTER and lstLt. G. G. RICHEY were the pilot and co-pilot, respectively. Both pilots and the gunner survived, with minor burns sustained by the pilots and second and third degree burns by the gunner. Both pilots performed in an outstanding manner while maneuvering the burning aircraft toward a landing site. All concerned are to be commended for bravery and coolness under extremely hazardous circumstances. Sergeant Robert R. TELFER, crew chief, was KIA despite the efforts of the gunner, Sgt. LUCIUS, to save him.

Source:
HMM-265 Command Chronology – July 1966
Submitted by:
Alan H Barbour, Historian, USMC Combat Helicopter Association, 20110707
---
Personal Recollection
I have a comment about the listing of KIAs aboard EP-171. There are two members of 3/4, CPL. William J. Lilly and Hospitalman John N. Morris listed as passengers aboard EP-171 when in fact they were members of 3/4 H&S Co and were KIA prior to EP 171 crash. I'm not sure exactly how Morris died but Lilly was killed when a helicopter blade flew across the LZ and struck him. This is minor in detail and my intent is not to nitpick your awesome site but merely to make the KIA listing for EP-171 more historically accurate. These two were members of 3/4 H&S and not passengers on EP-171.

There were a bunch of us that watched as EP-171 was hit on its inbound run, we watched it go into a nose high attitude roll and crash. We felt helpless as we ran toward the flaming crash site to try and do something, but small arms grenades and other ammo cooking off made our leaders order us away from the site.

I don't know exactly how Morris died, but because Lilly and Morris were both in H&S Co, I am assuming they landed together. I also was in H&S but in the second wave to land. Lilly was already KIA when I ran out of the helicopter. There was small arms fire coming into the LZ, I hit the deck and came to rest behind Lilly, not realizing he'd been cut in half by the blade fragments. Only after the rest of our Company got on the ground and started to organize did I realize his fate. In that same assault there were helicopters making hard landings (downwind/down slope). I think one set of blades hit a tree so there was a bunch of stuff happening at once. It's possible that one of the helicopters landed on top of him. But for sure Morris and Lilly were KIA prior to the EP-171 crash on the same day.

Submitted by:
Keith Miller, 3rdBn/4th Marines, H&SCo, 81mm mortars, 1966-67, 20110707
---