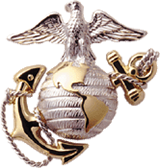 Incident Date 19660725 HMM-363 UH-34D 149363+ / YZ-65 - Crash
[CREW]
Fabris, Chris Frank Cpl Crew HMM-363 SLF USS Princeton 1966-07-25 (vvm 09E:074)

---
FABRIS CHRIS FRANK : 1958298 : USMC : CPL : E4 : 6422 : 22 : CHICAGO : IL : 19660725 : hostile, crash, land : Crew : body recovered : Quang Tri : 04 : 19430803 : Cauc : RomanCatholic/single : 09E : 074
---
Command Chronology for HMM-363, July 1966
Command Chronology for HMM-363, July 1966:
Squadron aircraft flew routine resupply missions most of the 25th of July in support of U. S. Units participating in Operation Hastings. No enemy fire was encountered by squadron aircraft during the day.

This day also found the squadron losing its second aircraft in as many days, and suffering its first fatality of the operation. Two aircraft were launched from the LSA on a resupply mission to coordinates YD 043637. YZ-65, after establishing a momentary hover over the LZ, lost RPM and began to settle. As the aircraft settled, the tail rotor struck a tree, severed, and the aircraft crashed. Corporal C. F. Fabris, the aircraft gunner was fatally injured and Sergeant R. Hudgins, the crew chief, received serious injuries. The aircraft was subsequently destroyed by friendly forces due to the tactical situation.

Submitted by:
N/A, 20030803
---
Personal Narrative
I remember this incident very well and could never put the names with the incident. I recall that the LZ was very narrow and that the tail rotor did hit a tree causing the incident. The Crew Chief, Sgt. Hudgins, was thrown from the aircraft and Cpl Fabris was killed when the aircraft landed on him. I was with HMM-363 for only 4 months when this occurred. We rotated aboard the Princeton around the 4th of July 1966; then weeks later rotated to the Iwo Jima.

Submitted by:
Dan Le Blanc, Flew wing man on YZ-64, 20040404
---
Personal Commentary
I truly appreciate knowing more about what happened to my cousin, Chris Fabris and the circumstances that contributed to his death. I wss returning to Chicago from an overseas assignment (husband was USAF fighter pilot) when I met the family in mourning. This was in the fall of 1966. My husband deployed to Bien Hoa within a month and I remained in Chicago for the year. The sadness about Chris' death and the effect it had on my uncle, Chris' father was devastating. My Aunt Helen, Chris' mother grieved for so long a time. Chris is buried at Holy Sepulchre cemetery in Chicago along with his parents. I have been privileged to witness the memorial placed at his gravesite by the U.S. Marine Corps on Nov. 11th each year. We do remember.
Thank you again for providing this very important information about a wonderful young man.
Submitted by:
Marianne Epifani Anderson, Cousin of Cpl. Chris Frank Fabris , 20100525
---