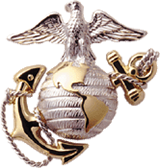 Incident Date 19660810 HMM-361 UH-34D 150216+ / YN-21 - Hostile Fire
[CREW]
Walsh, Robert Thomas SSgt Gunner HMM-361 MAG-36 1966-08-10 (vvm 09E:126)

---
WALSH ROBERT THOMAS : 1399730 : USMC : SSGT : E6 : 6441 : 30 : LA CROSSE : WI : 19660810 : hostile, small arms fire : Crew : body recovered : Quang Tin : 12 : 19360323 : Cauc : RomanCatholic/married : 09E : 126 : SILVER STAR 10AUG66
---
Personal Narrative
SSgt Robert T. "Bob" Walsh was killed during operation Colorado. I can remember it like yesterday. I was QA Chief for HMM-361 and W.H. Kendall and I were just getting ready to secure for the night. We were leaving the office when the Operations phone rang. About 2030, I walked into the Ops office and the Duty Officer ask me how many planes would fly. I remember telling him that if they could fly without ACE, he could have 21. Ken and I hit the huts and got everyone on flight pay. Within the hour we were loading ammo and flying out. The flight went in and dropped ammo and picked up wounded and returned to Charlie Med. The ammo trucks were waiting, the planes were reloaded and out again. It was on the second run that Bob was hit. Lest we forget/Semper Fi.
Submitted by:
Walt Cohoon, HMM-361 QA Chief., 20030803
---
Personal Narrative
SSGT ROBERT T. WALSH joined HMM-361 in May of 1966 just after our squadron returned from our rotation in Okinawa. Shortly after that he was sent to
Vietnamese language school so he could become a load master. After returning to our outfit he was put back on flight pay.

On Oct. 8, 1966 during operation Colorado HMM-361 was resupplying ground troops on a 3-pronged search and destroy mission working there way back to the main base of operations at Quang Tin. Cpl. Don Wilmot (door gunner & crew chief) and I were flying in YN-21 all day until about 1800 when our pilot set down and told us to go to the mess tent and get something to eat. We just sat down to eat when the lead platoon for the ground troops were ambushed about three miles out from the main base of operations. There was an almost immediate call for med evacs.

Don and I jumped up and ran back to YN-21, but by the time we got there, SSGT. Walsh and another crew chief (Standbys) had already signed the flight sheet so Don and I couldn't go. SSGT Walsh was killed on the first or second med evac. I believe to this day that I wouldn't be alive if it wasn't for SSGT. Robert T. Walsh. The lead platoon of ground troops had over 75% fatal casualties that night. It's a day that I'll never forget for the rest of my life.
Submitted by:
Lawrence C. Isham, window gunner on YN-21 HMM- 361 on 660810, 20030803
---
Personal Narrative
A Salute to SSgt Robert T. Walsh:
Sgt Robert T. Walsh was my Drill Instructor in San Diego, platoon 378, 1960. Although I never saw him again after boot camp, I'll never forget him as long as I live. Sgt. Walsh was one sharp, tough and squared-away Marine. He turned a lot of young kids into Marines and he did it well. Later on, he went to Nam and didn't make it back. I, and I am sure most of his recruits did -- thanks to him. I also came back from a lot of other places down through the years, from Beirut to Desert Storm -- thanks to him. I wish I could tell him that now, but I can only do the next best thing. Touch the Wall, remember him and say, "Thank you, Sir, and Semper Fi! I'm proud to have served with you. God bless you, The United States Marine Corps, every serviceman honored on this Wall, and God bless America.
Submitted by:
Steve Singleton, Cpl, USMCR, 20030803
---
Personal Narrative
On 08/10/66 I checked in to HMM-361 and was assigned to the hydraulic shop. In charge of the shop was a hell of a marine. His name was SSGT Robert Walsh. He showed me around, helped me with everything I needed for my tour in country. I was a FNG. That night he flew on a mission and never came back.... HE IS MISSED BUT NOT FORGOTTEN.
Submitted by:
Chuck Lehneis, HMM-361, assigned to Hyd Shop on 08/10/66, 20030803
---
Personal Narrative
My notes from that time say that Bob was killed on medevac during Operation Colorado - his third (3rd) mission as gunner on YN-21 from HMM-361. Good Marine-Good NCO.
Submitted by:
Jim Turner, worked with Bob at KyHa, 20030803
---
Personal Narrative
Sgt Walsh was my DI at San Diego from October 1959 to January 1960. I was 17 years old. He and the other DI's SSgt Hicks and Sgt Powers were all good men. The thing I remember about Sgt Walsh was that his hero was Audy Murphy. Funny thing is that he was about Audy Murphy's size and even looked like him a little. Now SSgt Walsh is my hero.
Submitted by:
Clarence M. Hall, SSgt Walsh was my DI, 20031008
---
Personal Recollection
I was an E4 [Cpl] on the ground during this battle serving as the head of the TACP [Tactical Air Control Party]. I was the main person bringing in the helicopters for med evac, resupplies and so on.

I can not tell the story of those pilots and crews without choking up. As they would come in you could see tracer rounds as the NVA was on our perimeter. One copter had a rotor blade hit and the whistling sound was heard several times as they came and went. Yet they kept coming!

What men! I will always remember the bravery shown my these crews.
Submitted by:
Mike Metzger, Enlisted FAC, 20100428
---
Family Narrative
I just read the posts on this web site regarding Robert Walsh. Bob is my brother. I was only two years old when he was killed but his influence and memories have never left his family.
For the record Bob left behind two daughters. Kim is married and has two children - a boy and a girl. Rachael is staioned in the USAF in Europe. Daughter Kelly has two boys and they live in New Hampshire. Bobs widow, Diane has remarried and they live in northern California.

Bob's mother, Clarice, is still living in LaCrosse, WI. She is 88 and lives alone in the house she was in when Bob was killed. She is sharp as a tack and a cancer survivor. I read her your posts and she says thank you for remembering him.
Submitted by:
Ron George, Robert Walsh is my brother, 20070223
---
SSgt Robert Thomas Walsh
http://www.popasmoke.com/visions/image.php?source=4811

Submitted by:
POPASMOKE Admin, 20050206
---
Family Narrative
Bob was my bothers Best Man years ago. I was in Vietnam in July of 1966,in "A" Co 19th Combat Engr Bn, out side of Quin Nhon. Bob called my company the frist week in July; he was going to try to come down to see me. I read in the Stars and Stripes that he got killed. The next week I got a letter from my Mom that Bob got killed. I think of Bob almost each day. He is missed much.
Submitted by:
Allen R Sanford, Bob was by brothers best man, 20080828
---
Personal Recollection
SSgt Walsh and I taught Aviation Structural mechanic's school together at NATTC Memphis, TN prior to his volunteering to go to Vietnam.

Bob was a hard worker and a proud member of the Marine Corps. He endeavored to send the best trained Marines and Sailors to the fleet.


Bob also had a great sense of humor. He would come into the Acey Deucey Club after work and complain, until the bartender turned the TV to Batman, so he could watch it in color, since he didn't have a color tv at home. His ribbons at that time consisted of the Good conduct and national defense, plus the marksmanship badges. His explanations of how he earned them had him fighting virtually every battle from the Alamo, to wars we haven't had yet, i.e. outer space.

I was honored to be friends with such a great person.
Submitted by:
James D. Blair AMCS USN, Ret, Friend, 20100713
---