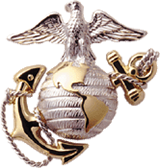 Incident Date 19660902 HMM-164 CH-46A 151928+ - Hostile fire during Sparrow Hawk Mission
[PASSENGERS]
Rumley Jr., Robert Patrick 2ndLt Passenger 1/F/2/1stMAR/1stMARDIV 1968-05-18 (vvm 14E:095)

---
RUMLEY JR, ROBERT PATRICK 093411 : USMC : CAPT(PP) : O3 : 0302 : 19420805 : 25 : 19680518 : MEDFORD : MA : Hostile, helicopter crash, died of wounds : Quang Nam : body recovered (medevaced) : 14E : 95 : died 5/18/1968 of wounds received 9/2/1966


---
Personal Narrative
Lt. Robert "Red" Rumley USMC
A Tribute
by Senior Corpsman Ernest "Doc" Ellis, F/2/1

Contributors: Maj. General Gene Deegan, USMC; The Family of Captain Robert P. "Red" Rumley, USMC

I joined one of the finest Marine infantry companies the first week of August, 1966. Second Battalion, 1st Marine Division had just completed its participation in a bloody operation called "Hastings". My assignment: Senior Corpsman, Fox Company. F 2/1 had been depleted. Many Marines of 2/1 had been wounded or killed. Fox's Commanding Officer and Senior Corpsman were among the Marines killed in action before North Vietnamese General Giap decided to withdraw his decimated North Vietnamese troops to a point north the Demilitarized Zone.

Captain Gene Deegan assumed command of Fox Company during late August 1966. Under his command things changed quickly for the beleaguered Company. Morale improved and the casualty rate declined. He kept us in the field on many frequent excursions. Each evening just short of full dusk, Fox's platoons would set a defensive perimeter. After dark, we would move to another location. Using this method, the Viet Cong were less able to pin point our position. Morning casualties from sniper fire nearly stopped as Marines no longer gave in to that Herding Syndrome or behaving overly relaxed.

Marine Lt. Robert P. "Red" Rumley Jr. joined the company just prior to Captain Deegan's arrival. Having just completed embarkation school in Okinawa, Red was excited to be a platoon commander and anxious to test himself in battle. A graduate of Boston College and Marine Officer Training School at Quantico Virginia, Red had earned a reputation as an intense fighter. Captain Deegan has described him as "exactly the kind of enthusiastic professional that you looked for in a platoon commander".

September 2, 1966 was a warm, humid, rainless day, different from other days in only one respect. Fox had been selected by Division to be ready for any "Sparrow Hawk" mission assigned during a twenty-four period. This meant we had to have a platoon sized reaction force ready to deploy on very short notice to respond to a contingency in the DaNang Area of Operations. Then the call came in. We were to provide security to Marine Engineers while they detonated two unexploded bombs. They had been dropped earlier in the day and each weighing two hundred fifty pounds. I was assigned to Lt. Red's platoon.

Late in the afternoon we were activated. Lt. Red's platoon reported to the landing zone to load helicopters and deploy to the contingency area.

His platoon saddled-up quickly. Each Marine double checked his weapon. Backpacks were filled with provisions enough for the duration of the anticipated operation.

At 1800H two USMC CH-46A Sea Knights from HMM-164 - Marine Medium Helicopter Squadron 164 - helicopters lifted off with Lt. Red and his Marines. I boarded one with the Lt., Cpl McDonald and other marines. The second chopper was piloted by Major Reap.

In flight engine noise made conversations impossible. Some Marines setting next to each other shouted into each other's ears. But, for the most part we were all silent. I remember the Lt. taking a map from a pocket of his trousers. He spent a good deal of time during that flight studying the map; making sure he could identify landmarks, tree lines, etc. once we were on the ground.

It was 30 minutes, give or take, from lift off until we made the first landing attempt.
As both choppers began their decent into a Landing Zone, muzzle flashes from Viet Cong guerilla fighters shot up at the choppers. They did not indicate a large enemy force. As the H-46's began their fast, ass-end down, landing they came under intense automatic rifle fire while mortar rounds exploded nearby. Both chopper pilots aborted their landing, climbed to a safe altitude and began circling the Landing Zone. They continued circling the Landing Zone for thirty minutes. By 1900H dusk began setting in. Muzzle flashes became more prominent. At 1915H Red's choppers began their descent.

At 1928 hours on September 2, 1966 the H-46 carrying Lt. Red, the others and myself crashed. A Viet Cong's lucky mortar shot had blown apart the chopper's rear transmission as its pilot attempted to abort his second landing. Lt. Red and his men were in a hot landing zone.

The flash of a bright orange-red fireball filled the chopper's aft section just milliseconds before it slammed ass-end first into a dry rice paddy field. Lt. Red was seated just inside the chopper's ramp, just aft of the last porthole near the ramp and almost directly under the rotor blade driveshaft. The mortar shot had hit the chopper directly above him. The fireball engulfed the section where Red, the radio operator, Cpl McDonald and I sat. I don't know if the others felt heat -- I did not. We were all tossed with a relentless and unforgiving force in all directions as the thirty-two ton chopper's ramp hit ground and began its belly flop to a stop.

I must have been knocked-out for a few moments because my next memory is of lying on my back, unable to sit up due to something being caught on the back of my flack jacket. I don't know how but I broke free. The chopper's interior was still flame bright. I couldn't detect anyone inside. Just as I broke my way through an opening, I saw Lt. Red. He was quite near to me. Flames began consuming the chopper's remains as he started a slow and steady crawl toward a section that had been ripped away from the side of the H-46. The agonizing pain of what we would later know to be a fractured pelvis, scapula and shoulder, showed in his face as he silently pulled himself along with one arm. It was the feat of an iron-man.

As Lt. Red was able to lift his head through the opening in the torn section, ragged sheet metal blocked his escape. Two marines then grabbed his shirt at its shoulders. With a not so gentle tug they pulled their leader through the jagged opening and onto the ground. They then quickly dragged him, face down, a few meters away from the burning chopper. Lt. Red never cried out or whimpered. He simply asked his rescuers to roll him onto his back.

Every marine aboard that chopper sustained injuries; pilot and co-pilot had severe back injuries, the chopper's gunner had a crushed chest, a rifleman had a severe head injury, and a fire team leader had a severed leg artery.

After the chopper crashed, those Marines who were able had hastily set up a 360 defensive perimeter and directed the evacuation of the chopper's pilots and crew.

Viet Cong Guerilla fighters got within ten meters of Lt. Red before Marines cut them down. Red never surrendered to his injuries. He remained calm, cool, collected and always in command.
The second chopper, piloted by Major Reap was still airborne. He had aborted his second landing attempt due to intense enemy fire. Not knowing if any of us had survived the crash, he landed within a few meters of our burning chopper. Lt. Red's Marines climbed up and over the chopper's ramp and immediately began loading the wounded, including Lt. Red, aboard. Maj. Ream then lifted off and flew us to 3rd Medical Battalion located near DaNang. He then returned twice to the Landing Zone to pick up the remaining Marines.

Thirty-five years later I learned that Lt. Red never recovered from his injuries. In the months after the chopper crash he found it difficult to walk because of pain he experienced in his left hip. The early symptoms of limping continued to worsen and gradually, as the months went by, he weakened progressively as paralysis took away his ability to move- one limb at a time.

He was treated at the Chelsea Naval Hospital in Massachusetts until early 1968. His life by then comprised of a series of seizures and continued paralysis. Again he fought valiantly. In the last months of his life he lay comatose- not responding to any stimulus. An airway inserted to assist his breathing as his condition progressively declined. He died as a result of a brain tumor at the Faulkner Hospital in Boston on May 18, 1968… a brain tumor that had its genesis in the injuries he suffered during the helicopter crash in Vietnam 20 months earlier.

This spring [2006], Lt. Red's name will be added to the Vietnam Wall in Washington. It is a recognition long merited and long overdue.

Red Rumley was a Marine. He should be remembered for how he lived and for how he died - with character. His is a story that is repeated often- as often as a young man or woman enlists to serve our country. His is the story of a young man from a working class American family who answered his country's call to arms and forged his answer with honor, courage, and patriotism. A good man, a fine Marine, a heroic figure, an American- who died of wounds sustained at 1928H, 2 September 1966. Semper Fi.
Submitted by:
Ernest DOC Ellis, Senior Corpsman, F/2/1, 20060603
---
Extract from 2/1 Command Chronology
From 2/1 CmdChron TT 1201020095.pdf page 75:
"At 1930 [02 Sep 1966] F/1 with EOD support team was helo lifted into
vicinity AT991588 to search for dud 500 lb bombs. Received heavy automatic
fire from south, west, and east and called extensive artillery prep fire
prior to attempting insertion. One helo was shot down and burned; troops,
EOD personnel and crew was [sic] extracted while aircraft on station
provided air support. Burning helo was destroyed by satchel charge."
Submitted by:
Ken Davis, Researcher, The Virtual Wall, 20060531
---
Personal Narrative
Late afternoon of 2 Sept. 1966 we were launched on a "Sparrow Hawk" mission to insert personnel to destroy two(2) unexploded 250 lb. bombs in enemyt territory. The area was about 5 miles SSW of Danang, just to the east of Fire Base "Hill 55" along the railraod burm. We made one approach to the west side of the burm, but had to wave off due to enemy fire. We decided to set down on the opposite side of the burm so the troops would have the protection of the burm. We were the second aircraft in the flight and were at about 30-40 feet high on the final portion of our approach to the LZ, when all of the sudden (I was flying the aircraft at the time) we shook very violently; and the next thing I knew, I was sitting, still strapped into my seat, outside of the helo, on top of a grave.

We had crashed in a graveyard (their graves are large round mounds about 3-4 ft high and about 6 ft across). Bullets were flying everywhere; we were betweeen two villages and I think we were taking fire from both. I know we were taking fire from the one to the north of us. Maj Reap had landed and off-loaded his troops, so he picked up and came back in to pickup those of us that were wounded. He could not get his ramp down so we had to lift everyone up and over, as the two crew were busy firing from the forward hatches.

We were taken to "C"-med. in Danang. I knew that I an ankle injury but didn't know that I had a back injury untill the next day. That's when I met Lt. Rumley. I don't remember if we exchanged names, all I remember about him was that he was in a body cast due to a broken hip and collar bone.

I've always remembered him all these years because they had to catheterize him, and all through the process he was yelling..."no, no, no". We both laughed about it afterwards and I remember him telling me that no matter what, "don't let them do it to you".

I was med-evaced out to the Philippines (Clark AFB Hospital) the next day and then on to Yokosuka Naval Hospital, Japan. I did not see or hear about Lt. Rumley after that day in Danang until I read this article. My whole-hearted condolences to his family and congratulation for having his name engraved on "The Wall".
Submitted by:
Bert Nale, co-pilot of helicopter, 20060605
---
Extract from HMM-164 Command Chronology
From HMM-164 CmdChron TT 1201081068.pdf page 5:
"2 September. Major T. S. REAP and section launched on SPARROW HAWK.
The mission was to proceed to (AT991588) with an EOD team aboard to
demolish two dud bombs. As the aircraft approached the zone intensive
small arms automatic fire was received necessitating a wave-off. On
the wave-off the second aircraft piloted by Captain R. N. SEGREST was
hit by a suspected 57mm recoilless rifle round causing the aircraft to
crash in the zone. The lead aircraft immediately returned to the zone
to evacuate personnel. Two trips were required to accomplish this task.
All crewmen suffered minor injuries with 1stLt B. L. NALE requiring
hospitalization."
Submitted by:
Ken Davis, Researcher, The Virtual Wall, 20060531
---
Service Record Extract
1. From SvcRec extract:
a. RUMLEY, Robert Patrick Jr
b. SvcNo: 093411 (zero-nine-three-four-one-one)
c. MOS 0302 - Infantry Officer
d. Start Tour 07/19/1966
e. Platoon Leader, 1st Plt, F Co, 2nd Bn, 1st Marines, 1st MarDiv
f. WIA 09/02/1966 - Quang Nam Province "03"
g. Released from active duty 31 Jan 1968
h. DoW 05/18/1968

Rank at injury 2ndLt
Rank at Release 1stLt
Per VVMF Press Release Captain USMC when added to Wall May 2006

US Army Nat Guard 21Jun65 - 09Sep65
USMC AcDu 10Sep65 - 31Jan68

Length of Service 02
Submitted by:
Ken Davis, Researcher, The Virtual Wall, 20060531
---
From VHPA website
From VHPA:
U.S. Marine Corps helicopter CH-46A tail number 151928
Date: 09/02/66
This was a Combat incident. This helicopter was LOSS TO INVENTORY
for Air/land Assault, Hot Area.
Unknown this helicopter was Landing at 0010 feet and 030 knots.
Vietnam unspecified
Helicopter took 1 hits from: Explosive Weapon; Non-Artillery launched
or static weapons containing explosive charges. (57MM RR)
The helicopter was hit in the Aft area causing a Fire.
Systems damaged were: PERSONNEL
Casualties = YES, 02 INJ . .
The helicopter Crashed. Aircraft Destroyed.
Both mission and flight capability were terminated.
Burned
Submitted by:
Ken Davis, Researcher, The Virtual Wall, 20060531
---
The Washington Post - 19 MAY 2006
After a 38-Year Wait, An Etching on the Wall
4 Names Join Vietnam Veterans Memorial

By Sue Anne Pressley Montes
Washington Post Staff Writer
Friday, May 19, 2006; B03

Everyone else knew him as "Red," because of his flaming hair. But at home, he was always "Bobby," his family said. And he was a good, big brother.

Robert Patrick Rumley Jr. died at age 25 on May 18, 1968, from wounds he suffered as a Marine captain in Vietnam. But it took exactly 38 years -- and the determined efforts of his siblings -- to get his name etched on the black granite expanse of the Vietnam Veterans Memorial.

"Obviously, this means a great sense of closure -- it's like having a wound heal properly," said his brother, Mark Rumley, 53, of Boston as he stood next to the Wall yesterday. "But more than that, I think it's best described as an affirmation of the truth about our brother's sacrifice. And he's finally taking his place with his comrades."

Four names, including Rumley's, were added this week to the monument in what has become nearly an annual ritual. Almost every year at this time, just before Memorial Day, a few more names are inscribed after approval by the Department of Defense, said Lisa Gough, spokeswoman for the Vietnam Veterans Memorial Fund. The names are usually etched in whatever empty spaces are available, she said, and placed as close as possible to others with the same casualty dates. In most instances, these names were not included when the Wall was erected in 1982 because of lost medical records, other missing documents or some other oversight.

Often, as in Rumley's case, it is the relatives who end up making the appeal. For years, his family was troubled that the name of their beloved son and brother was not on the Wall. They were never sure why not. Rumley died 20 months after the helicopter he was riding in was shot down by enemy fire, and he never recovered from his wounds. His parents, who have since died, were so devastated by his death that they did not have the heart to pursue the matter, Mark Rumley said.

But a few years ago, Bobby Rumley's siblings decided to take up the cause.

"It was certainly a cumbersome process," said Mark Rumley, a lawyer. "There's no real road map. We had to file three different petitions dealing with medical records and military records."

But all that was behind them yesterday as he and two brothers, Michael, 62, and Jon, 45, also of Boston, leaned forward to watch as stonecutter Jim Lee carefully etched "Robert P. Rumley Jr." into the granite.

Others included this week were Army Spec. Bobby Gene Barbre of Carmi, Ill.; Marine Lance Cpl. George Bryant Givens Jr. of Robards, Ky.; and Marine Pfc. Hans Jorg Rudolph Lorenz of Midland, Ontario, Canada.

The additions, which will become official when they are read at a Memorial Day ceremony May 29, bring the number of names on the Wall to 58,253.

"Every name is special," said Lee, of Great Panes Glassworks Inc. in Denver, which has etched several hundred names on the Wall since 1986. "Every name added further completes the memorial."

The years seemed to fade away as the Rumley brothers remembered Bobby, the oldest son. "There was no back step in his personality. If he began something, he'd see it through," said Mark Rumley, who was 15 when his brother died. "It's a bittersweet thing. It seems like I'm 15 again today, and I'm not."

After graduating from Boston College in 1965 with a business degree, Bobby Rumley joined the Marines and went to Vietnam in the spring of 1966. He was platoon commander on Sept. 2, 1966, when the Viet Cong began firing mortar rounds at the Chinook helicopter he was in. In a tribute recently written for the family, one of the men in his platoon, Ernest "Doc" Ellis, described Rumley as "an intense fighter" who "never surrendered to his injuries," even as guerrilla fighters got within 10 meters of him.

"He remained calm, cool, collected, and always in command," Ellis wrote. " . . . He answered his country's call to arms and forged his answer with honor, courage, and patriotism."

As tourists milled about them yesterday, the Rumley brothers watched Lee do his work, a painstaking technique that takes only about 10 minutes but requires careful attention to stroke and depth to match the other names.

They will be back soon, the brothers say, for the Memorial Day program, along with about 30 relatives. But before they left yesterday, they stepped forward to do what so many visitors to the memorial do.

With tears in their eyes, they each took pencil and paper and made a rubbing of their brother's name.
Submitted by:
Alan H Barbour, Historian, USMC Combat Helicopter Association, 20060531
---
College Graduation Picture - Capt Red Rumley
Submitted by:
Mark Rumley, Brother, 20060531
---