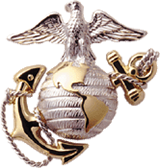 Incident Date 19670111 HMM-363 UH-34D 148785+ / YZ-76 - Mechanical Failure
[CREW]
Wood, Patrick Lee LCpl Crew HMM-363 MAG-36 1967-01-11 (vvm 14E:011)
Wilson, Ernest Howard Cpl Crew HMM-363 MAG-36 1967-01-11 (vvm 14E:013)
Shields, Gary Don 1stLT Co-Pilot HMM-363 MAG-36 1967-01-11 (vvm 14E:012)
Schena, Robert Peeter 1stLT Pilot HMM-363 MAG-36 1967-01-11 (vvm 14E:012)
[PASSENGERS]
Ross, Sandy Lee PFC Passenger C/1stSPBn/1st MarDiv 1967-01-11 (vvm 14E:011)
Moore, Alan Randal LCpl Passenger C/1stSPBn/1st MarDiv 1967-01-11 (vvm 14E:011)
Langley, Francis Lee PFC Passenger C/1stSPBn/1st MarDiv 1967-01-11 (vvm 14E:010)
Fuchs, Richard Ellsworth LCpl Passenger C/1stSPBn/1st MarDiv 1967-01-11 (vvm 14E:010)
Coyne, William Francis LCpl Passenger C/1stSPBn/1st MarDiv 1967-01-11 (vvm 14E:009)
Berry, Timothy Dale LCpl Passenger C/1stSPBn/1st MarDiv 1967-01-11 (vvm 14E:008)

---
WOOD PATRICK LEE : 2141848 : USMC : LCPL : E3 : 6411 : 19 : RIVERSIDE : CA : 19670111 : Air Loss Crash Sea : Crew : body recovered : Offshore - Military Reg 1 ( I Corps ) : 01 : 19470929 : Cauc : RomanCatholic/single : 14E : 011
WILSON ERNEST HOWARD : 2128670 : USMC : CPL : E4 : 6422 : 21 : CORINTH : KY : 19670111 : Air Loss Crash Sea : Crew : body recovered : Offshore - Military Reg 1 ( I Corps ) : 01 : 19450629 : Cauc : Protestant/married : 14E : 013
SHIELDS GARY DON : 092620 : USMCR : 1stLT : O2 : 7335 : 24 : MATTOON : IL : 19670111 : Air Loss Crash Sea : Crew : body recovered : Offshore - Military Reg 1 ( I Corps ) : 06 : 19420211 : Cauc : Protestant/married : 14E : 012
SCHENA ROBERT PETER : 091024 : USMCR : 1stLT : O2 : ----- : 25 : HAVERHILL : MA : 19670111 : Air Loss Crash Sea : AircraftCommander : body recovered : Offshore - Military Reg 1 ( I Corps ) : 02 : 19411212 : Cauc : RomanCatholic/single : 14E : 012
ROSS SANDY LEE : 2231133 : USMCR (draftee): PFC : E2 : 1381 : 22 : MACON : GA : 19670111 : Air Loss Crash Sea : Passenger : body recovered : Offshore - Military Reg 1 ( I Corps ) : 00 : 19440117 : Negro : Protestant/married : 14E : 011
MOORE ALAN RANDAL : 2229922 : USMCR (draftee) : LCPL : E3 : 1371 : 20 : BEAVER : WV : 19670111 : Air Loss Crash Sea : Passenger : body recovered : Offshore - Military Reg 1 ( I Corps ) : 00 : 19461006 : Cauc : Protestant/single : 14E : 011
LANGLEY FRANCIS LEE : 2213698 : USMC : PFC : E2 : 1381 : 20 : WAVERLY : AL : 19670111 : Air Loss Crash Sea : Passenger : body recovered : Offshore - Military Reg 1 ( I Corps ) : 00 : 19461106 : Cauc : Protestant/married : 14E : 010
FUCHS RICHARD ELLSWORTH : 2178318 : USMCR : LCPL : E3 : 1381 : 20 : MASSILLON : OH : 19670111 : Air Loss Crash Sea : Passenger : body recovered : Offshore - Military Reg 1 ( I Corps ) : 01 : 19460910 : Cauc : Protestant/single : 14E : 010
COYNE WILLIAM FRANCIS : 2203306 : USMCR : LCPL : E3 : 1381 : 20 : MASSILLON : OH : 19670111 : Air Loss Crash Sea : Passenger : body recovered : Offshore - Military Reg 1 ( I Corps ) : 01 : 19461210 : Cauc : RomanCatholic/single : 14E : 009

BERRY TIMOTHY DALE : 2203249 : USMCR : LCPL : E3 : 1381 : 20 : MASSILLON : OH : 19670111 : Air Loss Crash Sea : Passenger : body recovered : Offshore - Military Reg 1 ( I Corps ) : 01 : 19461105 : Cauc : Protestant/single : 14E : 008
---
From HMM-363 Squadron Chronology 11 Jan 1967:
"Two Millpoint aircraft were proceeding to Quang Ngai Airfield to stand night medevac. YZ-74 had to make a passenger pickup at the Admin Pad before continuing to Quang Ngai. The section leader radioed his wingman in YZ-76 to orbit over the beach at Chu Lai to wait for YZ-74. While the lad aircraft was on the Admin Pad a radio transmission was received from YZ-76 stating that the aircraft was down [mechanically defective] and that the pilot was returning to Ky Ha to get another aircraft. The section leader rogered the transmission. A period of thirty seconds elapsed when the pilot of YZ-76 radioed that he had lost his engine and was ditching in the water off Chu Lai. The pilot of YZ-74 lifted out of the Admin Pad and arrived over the downed aircraft.[Note: YZ-74 (Sam Shepard, crewchief) was still turning on the VIP pad when the SAR aircraft arrived over the scene] YZ-76 hit the water at the surf line and due to heavy seas and surf the aircraft was breaking up very fast. There were no survivors to be found on the surface. Millpoint SAR aircraft [YZ-77] arrived over the scene minutes later and assumed command of rescue operations. YZ-76 went down with a crew of four, and six Marine troops on board."

Submitted by:
N/A, 20030804
---
Personal Narrative
I remember Ernie just got this bird in. It had been completely refurbished and one of the trouble lights kept coming on. They could not figure out was wrong and if I am not mistaken the trouble light was removed or unhooked. Everyone was very angry about this.

Earnie and Woody were great guys. It was raining that day and as they were taxing out Woody, the gunner, was acting like he was rowing a boat.
Submitted by:
Mike McBride, gunner on YZ-81, 20041013
---
Personal Recollection
I have angst over this incident report since I have seen it recently.

I was assigned to standby at Chu Lai for S.A.R. for the fixed wing aircraft launching from Chu Lai. The crew had gone to noon mess; I was assigned to standby at the aircraft to prepare for a recovery launch if the call came. The call came that a helicopter was down at Chu Lai.

I had my bird started when the crew came running from the mess; both of my pilots were waving there arms shut down. We have to stand down as we are here for Chu Lai. They will send someone from Ky Ha.

The bird did not breakup - it sank less than a hundred yards from shore. The tail pylon was still above water when it sank. I watched from my transmission deck platform as the rescue attempt was made. One person did emerge from the bird - it was the port side gunner who I believe was Patrick Wood. He was desperately trying to reach the rescue sling of the rescue bird sent from Ky Ha.
- should have could have.

I apologize to the families who lost their loved ones due to mechanical failure of a Marine Corps air ship, which should have been there salvation. I will no longer re-live the nightmares of what could have been.


Submitted by:
Guy Lewis, fixed wing SAR standby, 20140708
---
Personal Comment
I was shocked when I saw the report that a warning lite which kept coming on was disabled. As a former USN Aviation Machinist mate CPO, that bird should not have been certified safe for flight. As I read into it, all the lives were needlessly lost because it was easier to overlook the problem than to fix it. Would love to see the maintenance action forms on that aircraft prior to the crash.
Submitted by:
Dewaun,Gilkerson, brother in law, 20171110
---
Personal Narrative
This incident occured about a week before I rotated home from my tour.
I was flying off the Iwo Jima as a PIC with HMM 362 at the time. I remembered Gary because we had been in the MARCAD program at the same time. Actually, we fought for the heavy-weight battalion championship in the box-offs. He won the fight on a split decision, and left me with some pretty good lumps. He was the first of my contemporaries in flight school lost in Viet Nam. I don't think there was anything as disheartening as losing Marines to an accident or mechanical failure. Gary was a sharp Marine and would have made a great career officer.
Semper Fi brother..........
Submitted by:
Pete Burt, friend, 20060211
---
Personal Letter
I never knew my uncle because he died about 1 1/2 years before my birth. I was named after him. I'm anxious to hear from men that served with him and to hear about the squadron's missions. I also wondered if any of you flew any missions with him and would have comments. Please contact me by e-mail.

Submitted by:
Peter Robert Schena, nephew, USAF (1995), 20041214
---
Family Information
Peter and family members can be reached at following email address

Source:
(accs) 1stLt Brook Stevenson HMM-363 (67-68)
http://www.hmm-363.com/theden/showthread.php?s=&threadid=501


Submitted by:
Peter Schena, nephew of Robert Peeter Schena, 20050212
---
Personal Recollection
U.S. Marine in Vietnam March to April 68. Met my wife Sandra K. Moore a month before Alan Moore died in Vietnam. In fact was in San Fransisco returning to Vietnam on January 13th when he was killed. I already serve my 13 month tour, and was returning for my 1st extention. I was with the 1st Engineers in Chu Lai same as her borther, and did go to the sight were he went down. I was married to his sister for thirty five years until her death six years ago.

Allan E. Davenport, Sgt E-5 214-1318 27 months in country with same unit, a 1371 same as Alan, but he was in shore party. I have a combat action ribbon and more. 62 years and still fighting the battle of war. Never met Alan, but his family sure loved him.
Submitted by:
Allan E. Davenport, Brother-in law, 20080726
---
Family Information
Our oldest son, Timothy Dale Stager, was named after Timothy Dale Berry.
Submitted by:
Ellizabeth Stager, My husband was on the other helicoper, 20090615
---