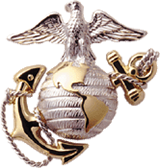 Incident Date 19670128 HMM-262 CH-46A 152566+ - Hostile Fire
[CREW]
Henry, Clarence Ivory SSgt (PP) Crew Chief HMM-262 MAG-36 1967-01-28 (vvm 14E:091)

---
HENRY CLARENCE IVORY : 1636776 : USMC : SSGT : posthumous promotion : E5 : 6422 : 28 : FRANKLIN : LA : 19670128 : hostile, small arms fire, landing zone : CrewChief : body recovered : Quang Tri : 10 : 19380427 : Negro : Protestant/single : 14E : 091
---
Personal Narrative
SSgt. Henry was the crew chief of CH-46A, BuNo 152566, when he was killed by hostile fire. I was the copilot and the HAC was Maj. Glenn Corliss, XO of HMM-262. We were called to a hot zone for a medevac; landed under fire in a rice paddy and, while loading WIA's and KIA's, SSgt. Henry was killed by small arms fire after he moved his M60 machinegun from starboard to port to answer hostile fire. The bird suffered sufficient battle damage (hydraulic line, I believe) to keep it on the deck rest of that day. My logbook shows only two landings for that mission - one in the hot zone and the second back in the secure LZ. HMM-262 had only recently received its birds as they trailed us into country. We were flying out of Ky Ha.
Submitted by:
Dale Cors, HMM-262, copilot on mission., 20030804
---
Family Information
I am a resident of the St. Joseph Community near Franklin, LA. Clarence was a friend of the family. His nickname was "faire", because he was always doing something. I live next door to his sisters, Minnie and Shirley. He is interred in the Irish Bend Benevolent Society cemetery, about 200 yards from my house. He grew up at 1234 Irish Bend Road. I am attaching a picture of his home and of his final resting place. May he rest in eternal peace.

Submitted by:
Herman Hamilton (MSgt. USAF, Ret), Next door neighbor, 20050727
---
Family Information
Clarence Henry's Home - Franklin, LA
Submitted by:
Alan H Barbour, Historian, USMC Combat Helicopter Association, 20050731
---
Family Information
Clarence Henry's Gravesite - Irish Bend Benevolent Society Cemetery, Franklin, LA
Submitted by:
Alan H Barbour, Historian, USMC Combat Helicopter Association, 20050731
---